Unique Video Marketing Ideas
Today, the scope of video marketing has risen beyond just delivering viral content. In the marketing realm, creating content in the form of videos has become more of a necessity now. Various studies and surveys claim that videos are beneficial for brands as they encourage and engage customers. The general consensus of these studies is that both, the brand and the customer, rely on videos.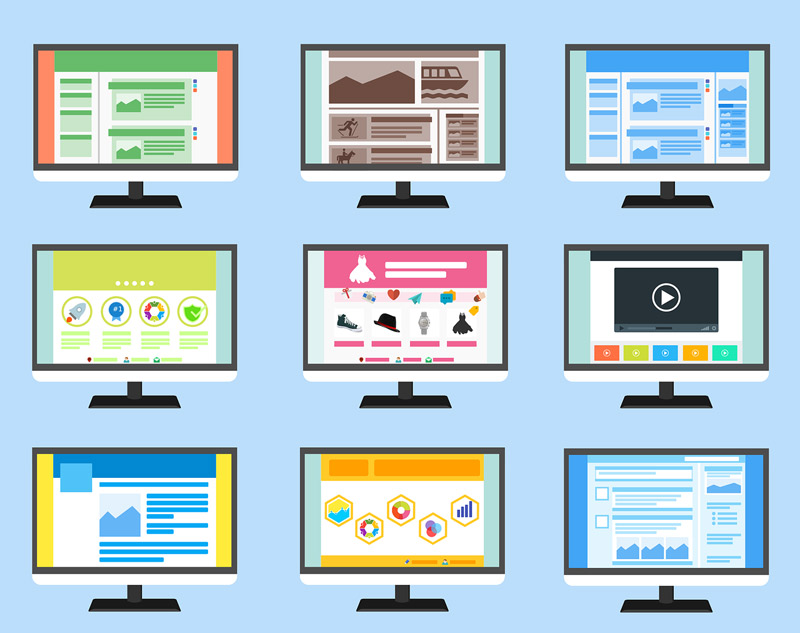 However, creating a video that increases customer engagement is no child's play. Regardless of where and how you are producing your video, it requires finance, energy, and time. But fret, not! Here are some unique yet simple video marketing ideas you can apply to your marketing strategies:
Don't just focus on sales, be a visual storyteller
Every brand is trying to master the art of sales on the internet. This, in most cases, becomes extremely annoying for users and other potential customers. Instead of just focusing on driving up sales, share the story of your brand.  Make a connection with your target audience. If you need some extra help, you can always search for the best video editor for YouTube.
Your video strategy should revolve around the value you want to provide to your customers. Focus on the emotional aspect of the video. Remember, it is about connecting to potential customers rather than showing off how good you are as a brand. Having a CTA button attached to your video will increase the website traffic, however, it shouldn't overshadow the story you are trying to tell.
A little humour never killed anyone, so include it in your videos
Remember, the attention span of an adult is around eight seconds. So, focus on using those first few seconds to really rope in your viewer.  Users generally watch videos to forget the reality of living a boring 9 to 5 life. And now that everyone is basically living at work, they need some kind of a break to just get away from the monotony. So, don't be a bore.  
Know what your audience likes and try to incorporate it into your video marketing strategies. Whether it's humour or pop culture references, your audience dictates your video content. While you serve your audience, also remember to keep up with industry trends. It's essential to know what's going on in the industry so that you can make better informed creative calls. By doing this, you will also get an idea about how you can make your video content more engaging. But remember, do not copy anyone else's idea. 
Engagement is the keyword  
Try engagement strategies.  Ask questions, share interesting statistics (but don't deep dive into maths), offer valuable tips/suggestions, etc. Before shooting a video, try to answer this question -  Why should I invest my time in this video? This is the exact question your audience asks themselves, too. Does this video make them laugh? Does it add to their knowledge or does it teach them something new? Before you plan your video marketing strategy, pay attention to these questions.
Never forget the  search engine optimization pillars
Undoubtedly, the video value can be easily enhanced by expanding the SEO arena through various search engines. Before you begin sharing the video or video collage on digital platforms, it is essential to anchor its content with SEO tactics. This aids the search engine spiders to decode your content for the audience and add value to your videos.    
Therefore, ensure your videos have enough relevant keywords. Also, if you want to offer unique content to your audience, apart from SEO, your video strategy should focus on outstanding titles and detailed descriptions.
Don't preach, educate your customers
Humans never stop learning, right? One way to make your video marketing strategy slightly more consumer-friendly is by adding an element of information to your videos.  You will essentially be educating your users through videos. Help your audience understand the dynamics of your products and services, some undiscovered secrets about the brand or its products or if possible, give them a sneak peek into something that's not out in the market yet. Everyone loves some exclusive content. This way, you will begin to form a relationship with them.
Let your customers do some talking
Can you think of all the times you tried out a new product or a brand after your friend recommended it to you? Yeah, we have all done that plenty of times. Your customers' experience can really turn things around for your brand. Rather than surveys and studies and often even the brand's own statement, people will trust a customer's testimonial - whether a stranger or their friend.

If you want to stand out, then instead of text, these testimonials can also be a part of a video. With a background score that matches the vibe of the video and some editing skills, it will definitely get more hits than the 'customer testimonials' section on your website. Old customers, new customers - connect with as many as you can.


Hits: 8759 | Leave a comment