How to Start a Streetwear Brand: 3 Ways to Build Your Business
"Streetwear is about culture. It's not about clothing." 
This is what wearers of the style said when asked to define streetwear. However, this explains what streetwear is about more than it explains what the style actually is. Maybe you know streetwear when you see it— large hoodies or t-shirts, baseball caps, and ripped jeans.  
If you've got your own expression of streetwear and you want to turn it into a brand, keep reading. Here are some tips on how to start a streetwear brand.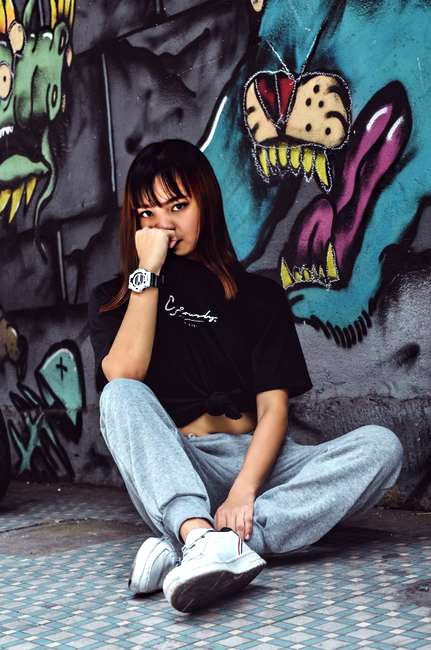 1. How to Start a Streetwear Brand: Get Down to Business
So what is streetwear and what does it mean to create your own streetwear brand? 
Streetwear is widely perceived as 90s-inspired swagger in the form of casual, oversized clothing. Inspired by skate culture and the hip-hop revolution, streetwear is bold, yet laid-back. 
Since the style embraces comfort and outspoken arrangements, it welcomes customization and inspires people to start their own brand within the style. 
If you're one of those inspired people, it's tempting to simply focus on the artistic design elements. However, if you want your brand to sell, you have to treat it like a business because it is one.  
2. Optimize Your Brand Logo and Icon 
What's one of the most successful fashion brand icons? Versace.
It's graphic is designed to entice customers with the allure of the Greek mythological figure, Medusa. The point is to inspire the customer's desire for fashion that has a unique Versace flair.  
With an effective logo and icon, you can harness the power of branding and market more effectively. Even if you're just looking to start a casual T-shirt brand, you can still use iconic brands like Versace to model your own logo and icon's success. 
If you're wondering how to craft them, you can use a free logo design app like Canva to get started.  
You can also contract a designer from various freelance designer apps.
3. Print and Manage Your Designs
Resources that help you print or distribute your designs and manage your inventory are known as print on demand (POD) sites. There are a variety of sites to choose from but here are some key qualities to look for in a design website:
- Bulk ordering options and affordable pricing

- Positive customer service

- Range of products for printing (if you have other uses for your designs besides T-shirts) 

- e-Commerce Platform Integration (sell your products on Shopify, WooCommerce, etc.)
If you want to print your own designs, you can find printers in your area that usually have these popular printing options: 
- Screen-printing: Ideal for affordable T-shirt production 

- Direct to garment (DTG) printing: Ideal for designs with intricate color and detail because the ink is sprayed onto fabric.

- Vinyl graphics: Ideal for durable and vibrant designs.
Bold graphics are another part of streetwear so you can emulate the style by adding vibrant designs with your own flair.
How to Start Your Own Streetwear Brand as a Beginner
When you're learning how to start a streetwear brand, you have to know how to build a fan base around it. You need attention so that people can see your style and eventually wear it. Networking platforms are some of the best ways to do this.  

Most networking platforms, especially social media outlets like Facebook, Instagram, and Twitter, have business features that let brands run ads and build social support.  

However, you can also use traditional selling platforms like Shopify or BigCommerce which are popular platforms for startup T-shirt businesses.   

Print on Demand sites like Printful and Printify are likely the best places to sell your products and integrate your social media pages. 

Whatever platform you choose, your brand will grow depending on how much you grow an audience to support it.  

If you need more fashion tips to help you grow your brand, check out more of our articles!


Hits: 5885 | Leave a comment