Essential Shirt Styles All Men Should Have in Their Closets
Early in the year, many men examine their closets and think about their style and what they might need to buy to revamp their look or feel more confident. There are numerous fashion elements to think about, but in particular, there are certain essential shirt styles all men need in their closets. See if you're sorted in this area, or if it's time to do a little shopping to carry you through 2020 in style.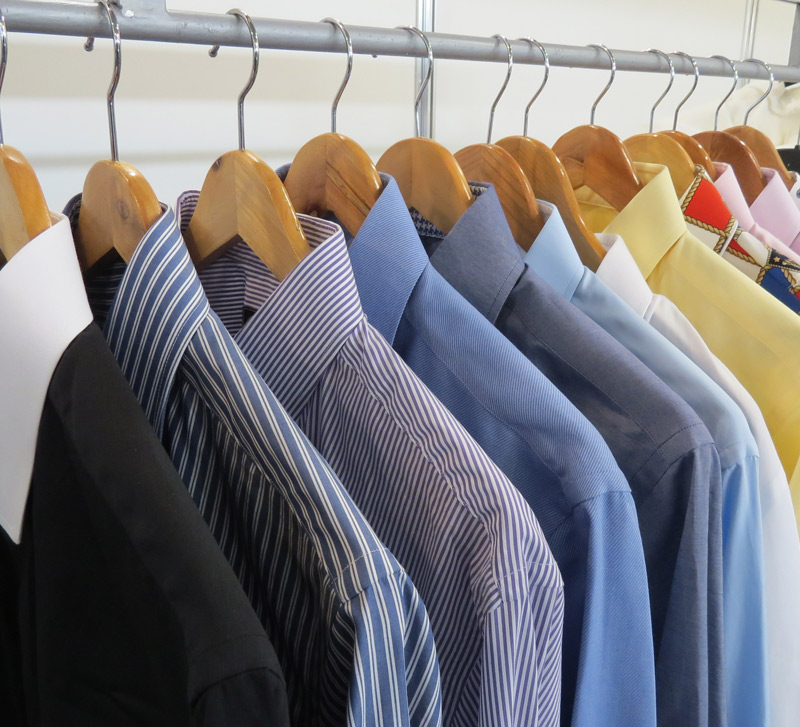 Office Shirt
If you work any desk job, you need a good selection of office shirts. These standard button-down options are all about the business casual look. They allow you to look professional and tidy without having to don a tie (unless you want to). Color-wise, think whites, pale blues and pinks, and soft grays.
Buy good quality, and breathable, two-fold poplin cotton weaves in textures such as herringbones, twills, or oxfords. These days there are many great anti-wrinkle fabrics to choose from, to save you having to spend so much time ironing, plus there are stretchy materials for extra comfort.
Dress Shirt
Men also need at least one dress shirt. A dress shirt is made to be worn with a jacket, whether a tuxedo, general suit, blazer, or sports jacket. Designed to be layered on top of, these shirts have a focus on the collar and cuffs and are quite structured and rigid, as well as thicker than other styles. The idea is that these shirts handle some starch, to keep the fabric stiff, and act as a frame.
A good dress shirt is simple, elegant, and usually crisp white. They're often worn at black-tie events and have a cutaway collar or a pointed wing, as well as double cuffs suited to cufflinks. Most dress shirts are made from pique fabric, also known as Marcella, which is a weaving style characterized by geometric designs, fine ribbing, or raised parallel cords. This subtle texture and pattern is so fine that it's only noticed when up close.
Polo Shirt
A more casual yet also popular shirt option is the polo. Buy men's polo shirts for your closet so you have a stylish, versatile top that looks fashionable yet not too dressy at casual events. Polos have a similar shape to t-shirts but are made of woven fabric instead. They usually have two to four buttons at the neck and a soft pointed collar, and come in a range of colors.
White and pastels are the most popular, but polo shirts are also available in all sorts of darker and brighter sorbet shades. Wear them to a lunch with mates, a day at the races, to a beach get together, or on a daytime date. Handily, polo shirts are breathable, and they usually have a gauze-like weave.
Overshirt
Overshirts are handy for spring and fall and other transitional times when the weather is "in-between." They're perfect to pop on over the top of a t-shirt when it's too chilly for a tee by itself or too hot to wear a full coat or sweater. They're ideal for when you're traveling and not sure what weather you may face.
Overshirts give you a simple yet stylish look and are best in neutral, block-colored ranges. They work well for both nights out and activities during the day. When pairing shirts, keep things classic. For example, put a dark blue or olive green overshirt on top of a plain white t-shirt.
Oxford Button-Down Shirt
When you want to dress to impress but don't want to appear too fancy or like you've come straight from the office, select a versatile Oxford button-down shirt. These items provide a more casual take on a dress shirt and are perfect for a multitude of events, such as a date, less formal wedding, or networking event. They also work well for creative office environments.
Timeless Oxford button-downs, cut from Oxford cloth, feature a button-down collar and thicker fabric than traditional shirts. You can pair them with corduroys, chinos, or jeans. A mid-blue cotton works well for all events, or choose lighter shades for professional settings and darker hues for casual events.
Linen Shirt
For hot summer days where you need to look smart but don't want to melt, choose a light linen shirt. They're airy and breathable and typically come in whites and soft blues, lemons, and pinks. You can wear a linen shirt with some light chinos or dress shorts and roll up your sleeves for a beach event or seaside club party, or pair the shirt with jeans and blazer for a more formal, structured night-time look.
Even if you hate shopping, it's important to have a range of shirt styles in your closet. Do some online buying if you can't face the mall, and set yourself up with at least one or two of each of the shirt styles listed above. You'll then feel confident and stylish and be ready for any occasion.


Hits: 5122 | Leave a comment