Fashion Guide: Tall Men's Clothing Tips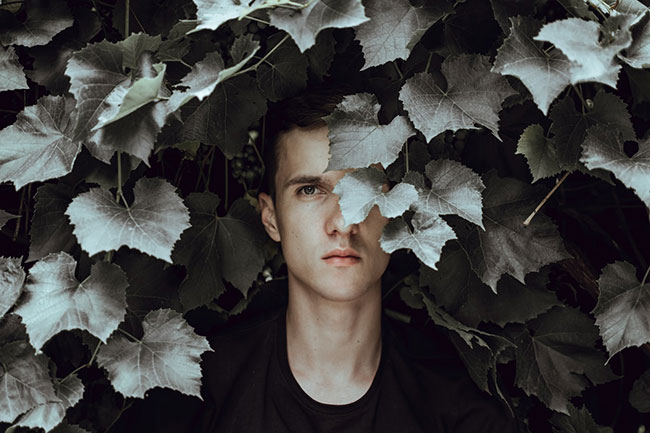 Being a tall guy has its disadvantages. Trying to find a pair of cool shoes that actually fit often seems impossible, in planes and busses you never have enough legroom and you have probably bumped your head on the car door more times than you want to admit. In addition, you can never find a shirt with long sleeves, and your pants can seem like you have borrowed them from your younger brother. On the other hand, tall men make more money, enjoy faster promotions, and are more attractive to the ladies. Hey, when have you heard a woman saying that she is looking for a short guy? Therefore, not all is lost and with these simple tips even the fashion industry will be on your side.
Avoid monochromatic colors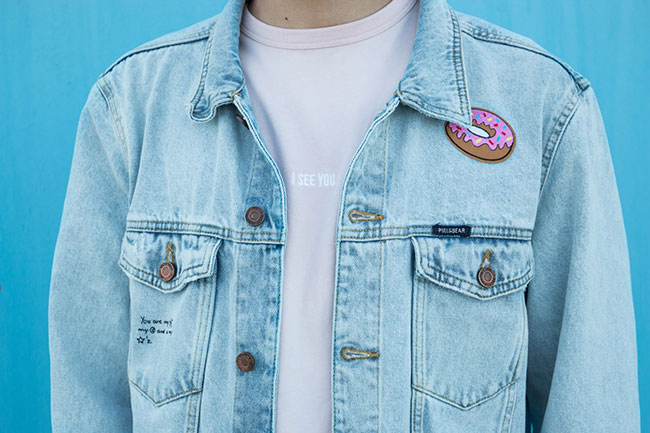 When you are a tall and slim guy, you don't need to look even taller and slimmer so try to avoid wearing monochromatic colors. Even if you are a huge fan of one color, try to mix things up by opting for different shades. For example, a light blue shirt and navy blue pants go great with each other. Although you should use texture and pattern to break things up, don't wear anything with vertical lines because they can make you look taller than you already are. In addition, avoid small patterns because they can seem tiny on your body. Keep in mind that a tie should always reach your belt line, no matter how tall you are. However, this rule is especially important in your case, because a tie that is too short can make your torso seem longer.
Make sure things fit
Unfortunately, most men's clothing is made to suit guys who are less than six feet tall. If you don't belong in this group, it is likely that you will have a hard time finding shirts and pants that are long enough. A lot of tall guys are forced to buy clothes that are one size too big just so they wouldn't look like their pants have shrunk after washing. However, this means they also wear clothes that look more like a parachute and less like a well-fitted shirt. Finding clothing items that are long enough but also slim enough can be complicated, so find a tailor who can take things in whenever necessary.
Learn which colors suit you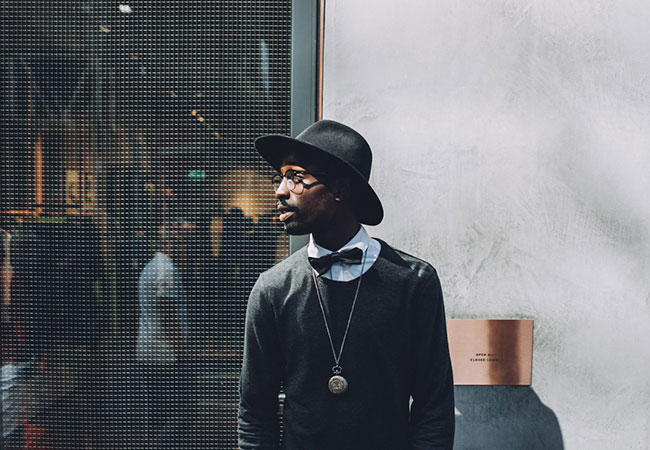 Not all men look good in black, and not every guy can pull off a grey suit. If you want to look classy, stylish and fashionable, make sure to wear colors that compliment your skin tone. If you have a cool skin tone, blues, emeralds, deep purples and lavender will look great on you. Guys with a warm skin tone should go with earthy colors such as red, orange, amber, gold and yellow. If you have a neutral skin tone you are lucky because you can wear anything on the color wheel and look great but green, yellow, true red and lagoon blue are your best choices.
Accessories are your best friends
Most men hate to accessorize and that is a huge mistake. Not only can a well-chosen accessory elevate your outfit, but it can also draw attention to your best features and hide the ones you don't like. As a tall guy you probably have a larger wrist, so complete your look with a large watch. When it comes to this timeless fashion piece you should choose a watch that is simple, yet versatile, so you have a great accessory for a casual night out as well as a more formal event. A pocket square can also add some pizzazz to your outfit, just make sure it complements your tie. If you decide to wear a belt, don't go with the same color as your suit. Instead, contrast your outfit with a complementary belt and shoe color. This way you will break things up and draw less attention to your height.

Just because you are taller than an average guy doesn't mean you should settle for clothes that don't fit you perfectly. With some extra effort, you can look handsome, stylish and turn heads wherever you go.


Hits: 4495 | Leave a comment