Should Men Carry Bags? Totes!
Nothing makes a man look more like a clown then when he has his pockets bulging full of things that would have better fit into a tote bag. But, unfortunately, there are still way too many men who feel insecure about carrying a tote bag with them out in public.
We're here to assuage those fears for you today because more and more men are beginning to wake up to the convenience and style that men's tote bags bring to the game.
If you're curious how to make a tote bag work for you, keep reading! We're breaking down the details on how men should carry their tote bags.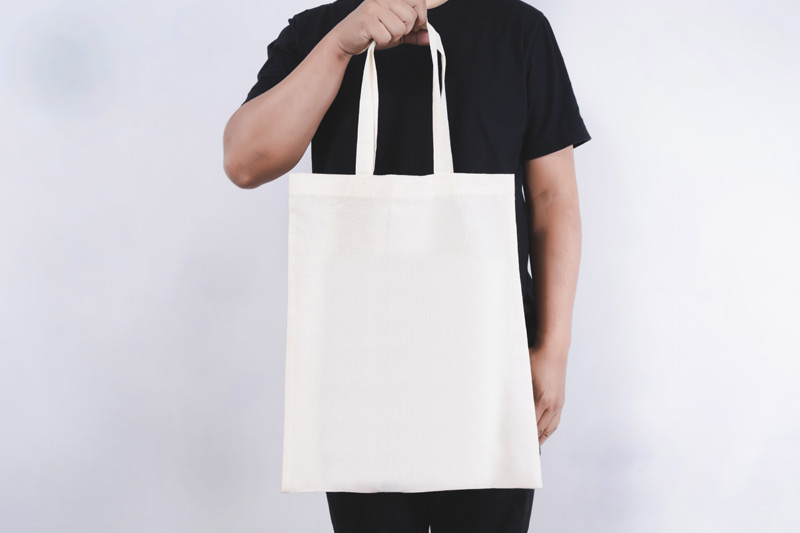 With Confidence
First of all, we need to set the record straight. There's nothing emasculating about a man carrying a tote bag.
We're going to say that again for the people in the back: there's nothing emasculating about a man carrying a tote bag.
It's not a man purse, a "murse," or a diaper bag. It's not "feminine" or "gay" (and while we're on the subject, there's nothing wrong with being feminine or gay either!)
So if you're going to carry a tote bag, do it with confidence.
Alright, now that that's out of the way, let's move on!
Match it to the Outfit
Matching your bag to your outfit doesn't mean that you should go for an all denim or all leather look. But it does mean that you should figure out what the overall tone of your outfit is and try to match that with your tote bag.
If you're wearing something business casual, maybe a sharp leather tote would be best. If you're in sweats and just heading to the store, why not a canvas tote bag?
...or the Interests!
Simple canvas tote bags can also be a great way of expressing yourself or telling people who you are as a person. If you want people to see you as artsy and cultured, carry around a tote you picked up from the local museum. If you are looking for a more edgy vibe, customized totes bags from your favorite tattoo place would look great.
The Right Color
One mistake that many guys can make when they jump into the world of men's tote bags is that they spring for the bright colors. This is a bold stylistic choice and if it's what you're ready for, go for it! But for most men, sticking with the basics is a good way to start.
A black, leather, heather, or plain canvas bag will go with essentially anything that you have in your closet.
Practicality is Key
While it's important that a bag looks good, the main purpose should be that it does what you need it to do. You wouldn't carry your gym clothes in your briefcase (unless you're a godless heathen.) You also shouldn't stuff all of your essentials in one giant pocket and call it a day.
Find something that has enough space and pockets that you can fill, but not overfill. The key here is that it works for you and your individual needs.
Don't Shy Away From Men's Tote Bags
The world of men's tote bags is evolving faster and faster every day. More people are coming to terms with the fact that men have a lot of crap to carry around and pockets just don't cut it sometimes! If you're on the go and you want to carry your laptop and a magazine along with your lunch and a water bottle, how are you supposed to hold all that without a little help?

For more informative reads on today's up and coming fashion trends, check out this article next!


Hits: 5626 | Leave a comment