4 Tips To Get Your Fashion Business Off The Ground
Have you dreamed of setting up your own fashion company, but balked at the costs and difficulties involved? While setting up your business is never a walk in a park, there are a number of ways you can avoid the biggest pitfalls that people often fall into, and thereby save crucial money and time. Here we take a look at 4 important ways you can boost your business model without having to spend a fortune.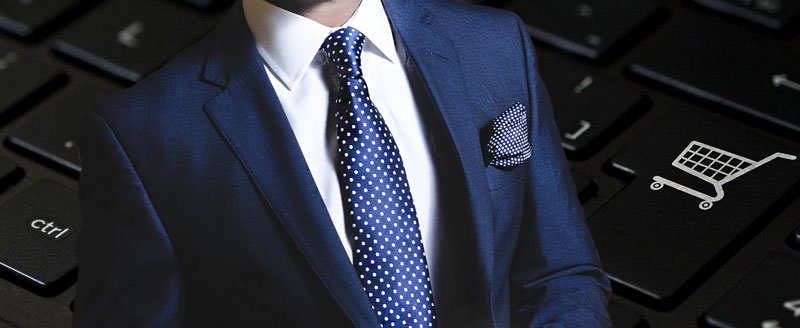 Turn your fashion dreams into a reality
For anyone who has dreamt of being a fashion designer, having your own clothing label is pretty much as good as it gets. Having the complete artistic freedom to design clothes, accessories, prints (or whatever else niche area of fashion you love) beats the 9-5 any day. That's why we want to share these tips and encourage everyone to embrace the entrepreneurial spirit and make their label happen.
Choose your team carefully
It goes without saying that even the geniuses and most talented among us can't start up their own label without any help. There is no shame in admitting you need help, and in the long run it will make your brand much stronger. When starting out, bouncing your ideas off other people will not only strengthen your final product but help streamline operations. Two minds are better than one! Think carefully about your own personal weaknesses and try to find a partner who offers these qualities; match creativity with practicality, passion for pragmatism, and you will ultimately find a happy balance.
Create a buzz online
Everyone knows that good marketing is what separates well known brands from little known brands. Traditional advertising for fashion brands was seen as big pictures in glossy magazines featuring staggeringly highly paid supermodels; however, this is no longer the case. Actually, even a bikini website won't make such advertisements anymore. With the incredible power of social media, it has never been easier nor cheaper to get your name out there. While influencers are increasingly selling their services for Instagram sponsored posts for big bucks, you can shirk this and simply go it yourself. Take a read of our previous post detailing how you can leverage Instagram and create a personalised ad campaign tailored to your brand.
Cheap warehousing options
You don't need a warehouse full of staff and industrial equipment to shift stock. For any small business owner working in the inner city, you know that space comes at a premium. That's why many entrepreneurs are using ingenious new options to get their business up and running. In big cities like New York, self-storage companies like Boxie24 are capitalizing on demand for space. While traditionally people have assumed that these units are the last resort for people who have too much furniture for their apartments, they are showing themselves to be incredibly multi-functional. With locations all across most major cities, you are sure to find a convenient storage spot close to you no, matter where your office is.
Use online shopping platforms
There's a reason why everyone starts out online these days: by not having to sink money into a brick and mortar store, you can direct those funds to other important areas to get your business off the ground. There are a number of different ecommerce platforms you can use that all offer their own advantages. Think long and hard about what is most crucial for your company before selecting one: are you a tech whiz who can take over some of the website responsibilities yourself, or do you simply want a clean and simple payment gateway you can link to from your social media spaces? Whatever you decide, remember to always keep your ears open to comments from customers about how you can improve your service.


Hits: 6396 | Leave a comment