Elite Men's Fashion Tips for a Date
We all believe that online dating made a lot of things easier. We know that with the help of a dating app we can easily find our dream match. And of course, a lot of western men dream about dating hot Russian women and definitely those apps and sites make things a lot easier. But the big easy ends up with finding Russian women. The site won't make a good impression on her on your behalf. That's why you need to be an interesting person who can always keep the conversation rolling. But online world is much more simple than its offline counterpart. You get so excited that your online conversations go that well that you completely forget about making a good impression on her offline.  You can easily impress her with your beautiful syllable and erudition online, where your appearance makes little to no difference, but when it comes to offline world, the way you look means a lot. So read our men's fashion tips for a date to feel confident in both cases.
Dinner Dates
Let's start from dinner dates as they are kind of complicated comparing to the casual dates. Here you have a sort of a dress code. But wait a second, don't panic, nobody is telling you to wear a tuxedo. First of all you need a shirt. Typically a crisp white buttoned shirt will do just fine, so stick to it. Then goes the jacket. Mind that there are certain venues that require wearing the jacket, so jacket is a must. Still, there is a great variety of them, so you can pick whatever you want. Everything from cotton cardigan to stiff blazer would do, depends on your taste. Now, let's go to the pants. For the record, if you are going to the restaurant that requires wearing suit and tie – wear suit and tie, so most likely you are going to stick with trousers. But when it comes to more casual restaurant – jeans will do just fine. Last, but not the least – shoes. While you may feel extremely comfortable in sneakers, ditch them. Find the boots that would fit you and that would make you feel comfortable enough to be yourself.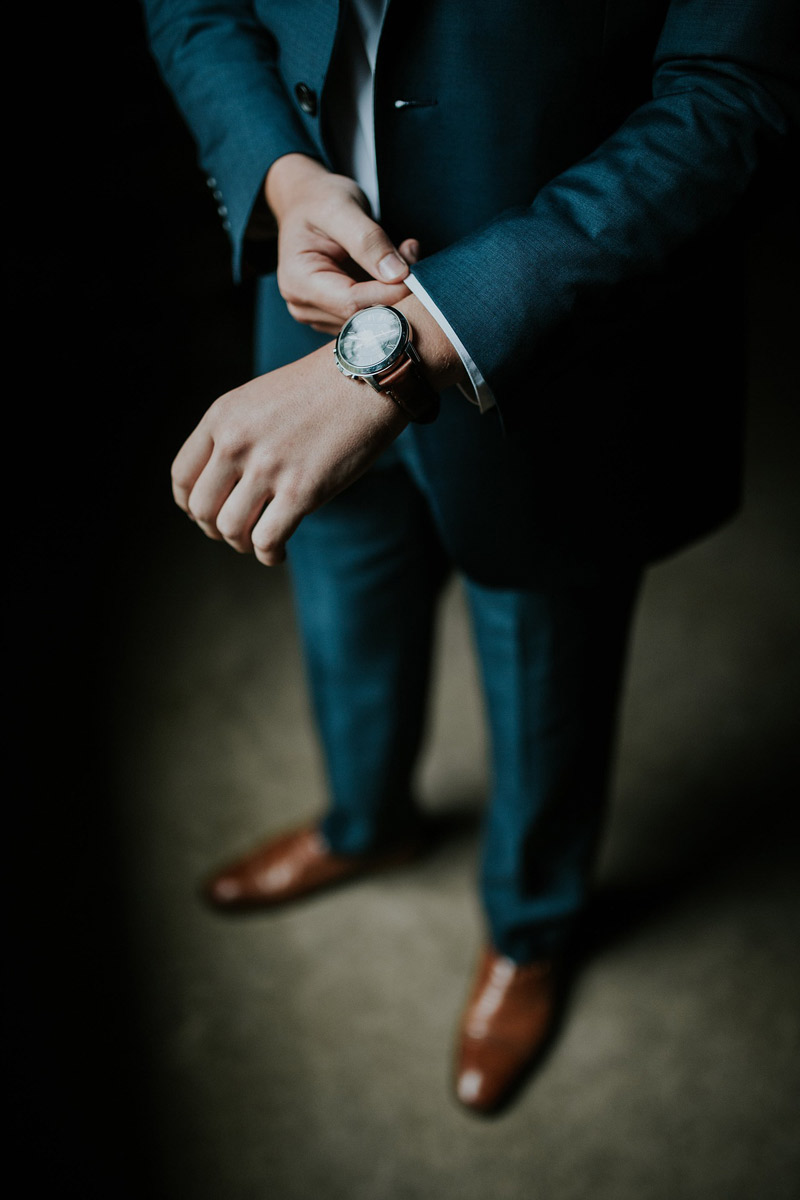 Casual Dates
Don't let yourself be fooled. Casual dates also have a kind of dress code, although not that strict. The word "casual" doesn't mean that you have to wear the same old sweater and sweatpants that you wear everyday. First date, even the casual one, is not your everyday event. The main rule is keep away from the sloppy outfit that can make an impression that you haven't put any effort in picking the clothes for your first date. A nice sweatshirt with the pair of dark denim jeans and new pair of sneakers would help you on your first offline date.
Avoid Clothing With Funny Prints
Of course, a sense of humor is a very important character trait. Women will always love men who know how to bring a smile and smooth out sharp corners in conflict situations. But do not forget that those things that seem ridiculous to you can offend another person. This happens all the time - look at Facebook and you will see hundreds of angry comments under posts with seemingly harmless memes. Therefore, you do not need to wear your favorite T-shirt with a funny print - you risk to appear rude or even not quite adult for such an important thing as a date with a girl. What you wore during your student years should remain in your closet or at parties with friends who exactly share your sense of humor.
Your Outfit is Still a Minor Thing
It may be a little strange to read this in an article on the importance of choosing clothes for a date, but let's clarify the situation: you go on a date in order to communicate with the person. It is important for you to find out if you are suitable for each other as lovers. The outfit is only an external attribute that should emphasize your advantages a little (responsibility, sense of style) and which should not distract you from the main thing - communication. Therefore, any extra accessories, clothes with bright prints and outrageous hairstyle should be left at home. So your date will be much more productive.


Hits: 5317 | Leave a comment