Can Men Wear Diamonds?
Everyone loves diamonds. For centuries, diamonds have been prized for their lustrous beauty. They are the stone of choice for engagement and wedding rings. We wear them in jewelry, royalty wears them in crowns and tiaras, and the world's biggest and most expensive diamonds sit in glass cases in museums. Without a doubt, diamonds are always a girl's best friend, but can men wear them too? Let's find out.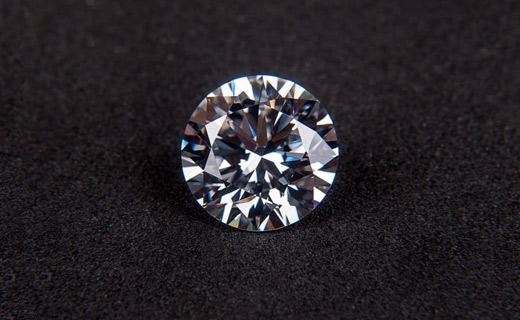 Royalty Free Photo
Diamond Watches
A good quality watch is not only a useful accessory – it is also a fashion statement. Most men appreciate a nice watch. It doesn't have to be a utility watch with more gadgets than a Swiss Army Knife. An understated, stylish watch is just as desirable. But, if a man wants to stand out in a crowd, he should look for a watch embellished with diamonds.
Diamond Cuff Links
Cufflinks are very much a male accessory. Men wear cuff links with a high-end shirt, often a dress shirt worn with a tuxedo or suit. Men like to make a design statement with their cufflinks. A simple pair of gold or black onyx cuff links will look suitably stylish, but nothing says "class" more than an expensive pair of designer diamond cuff links.
Needless to say, buying diamonds is not always easy, but the good news is that the best retailers allow you to customize your purchases, so you get exactly what you want. Check out this jamesallen.com review for more information.
Diamond Jewellery
Not all men wear jewelry, as such, but jewelry doesn't need to necessarily have feminine connotations. Men can wear jewelry too. Although a man might not want to appear in public dripping in diamonds or wearing a diamond choker necklace, there is no reason why he shouldn't wear a stylish diamond bracelet or statement necklace. Some high-end jewelers specialize in gorgeous diamond jewelry just for men. Sure, it isn't going to be to everyone's taste, but a diamond ear stud or a pretty diamond tie pin is a great fashion statement, especially if you are heading to a black tie do and you're stuck wearing another boring black tuxedo while your partner lives it up in a designer dress and heels.
Diamond Rings
On the subject of jewelry, let's not forget about rings. Men enjoy wearing rings just as much as women, especially when that ring is a symbol of enduring love and commitment. A simple diamond-encrusted wedding ring is the perfect partner to a woman's more ostentatious ring. A diamond signet ring is also a nice touch, especially if you are stuck for ideas on what to buy the man in your life.
Choosing the Right Diamonds
Diamonds come in many cuts, colors – and prices. If you are not sure what suits you, speak to a trustworthy jeweler or consultant. Try a few pieces on for size and see what suits you. Less is usually more, but don't be afraid to push your boundaries in search of a stylish look.


Hits: 11266 | Leave a comment