T.M.Lewin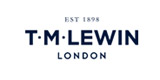 Fashions may have changed since 1898 but excellent craftsmanship, quality, service and value remain the driving force behind the T.M.Lewin brand.
Services: Bespoke garments
Company type: Fashion brand, Manufacturer
Products: Bespoke suits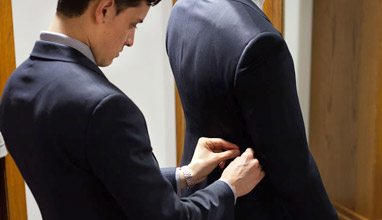 Made-to-measure
The jacket should fit you in the shoulder: it should hug your shoulders and encourage you to hold yourself upright. You should not be able to do an over arm throw comfortably in your jacket but you should be able to raise your arms.