Meyer and Mortimer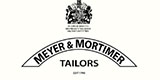 The tailoring experience at No 6 Sackville Street is a collaboration between the customer and the skilled staff of Meyer & Mortimer. Our aim is to create perfect garments to the customer's precise instructions using the highest traditions.
Services: Bespoke garments, Custom Fit
Company type: Fashion brand, Manufacturer
Products: Bespoke suits, Made-to-measure suits, Slim fit suits
Connect with Meyer and Mortimer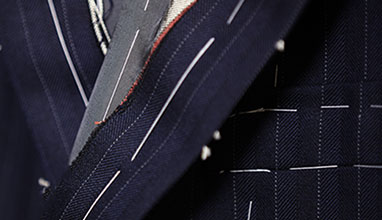 Bespoke Men's Suits
Meyer & Mortimer has one of the oldest pedigrees among the Savile Row fraternity. The modern company traces its heritage back to the 1790s when Jonathan Meyer, a tailor from Austria, established a tailoring and military outfitting business at 36 Conduit Street, at the north end of Savile Row. Around the same time in Edinburgh, the Mortimer family was specialising in military outfitting, supplying officers with swords, ceremonial dirks and firearms. Many Mortimer weapons remain in existence.