McGregor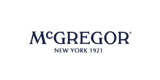 The rich history of McGregor started in Scotland. The McGregor clan was one of Scotland's most prestigious with direct Royal descendence from the original Gaelic kings.
Company type: Fashion brand, Manufacturer, Wholesaler
Products: Overcoats, Ready-to-wear suits, Slim fit suits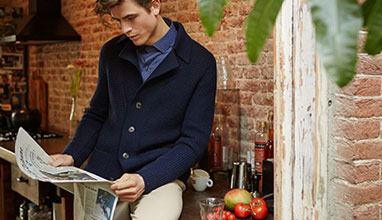 Menswear collections
McGregor Fashion Group BV, established in 1993, is a successful fashion house in the higher market segment.
Menswear collections
Stylish, sophisticated and impeccable. With Distinction, international fashion house McGregor offers today's gentleman a formal line that anticipates the working man's wardrobe needs. McGregor Distinction sets the right tone in any situation - from a business meeting to an informal dinner - with tasteful tailoring. Undeniable Italian influences in the cut and materials give the collection a distinct flair. The 2014-2015 Fall/Winter collection combines formal and casual influences. Picture a sharp cut blazer above the perfect five pocket, combined with a slim shirt and the finest of knitwear.