Marlane
Line with an impressive quality/price ratio and high level of service. An array of fine fabrics designed for the construction of men's suits interpreted in a contemporary mood.
Suppliers: Thread, Wool, Woolen fabrics
Company type: Manufacturer
Products: Fabrics for suiting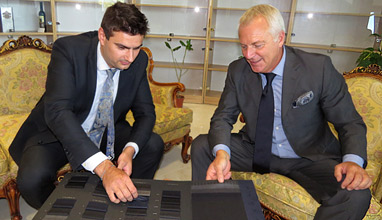 Sustainable fabrics
Marlane is a dynamic firm from Biella, which produces fabrics for elegant and upper casual wear.
For the next Fall/Winter 2015-2016 season, the Marlane collection offers different definitions of style: classic patterns, micro-textures, jacquard effects, woollen effects, over-dyed effects, jaspe, and tweed.