John Foster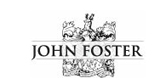 The John Foster story is much more than that of a company world famous for the creation of quality worsted and worsted/mohair apparel fabrics for almost 200 years.
Company type: Fashion brand, Fashion designer, Manufacturer
Products: Bespoke suits, Made-to-measure suits, Made-to-order suits, Ready-to-wear suits, Slim fit suits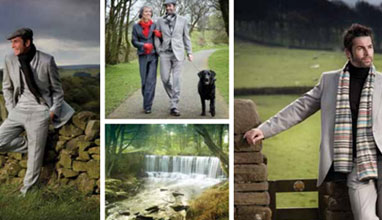 Sustainable fabrics
John Foster is, historically and culturally, much more significant than just being the story of a company renowned for weaving quality worsted and worsted/mohair fabrics for almost 200 years. It is the story of a textile entrepreneur and his family business that built an entire community around its famous Black Dyke Mills in Queensbury, near Bradford. The company built houses, the village hall and leisure facilities to ensure the well-being of its highly skilled workforce. Always an innovator, John Foster took first prize for alpaca and mohair fabrics and the gold medal for yarns at the Great Exhibition in 1851.