Grooms Grotto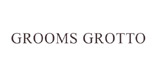 It is all about the experience. Instead of shuffling through the mall like a herd of confused goats, come to Grooms Grotto. Hang out in our gentleman's lounge and customize your perfect suit.
Services: Bespoke garments
Company type: Fashion brand, Manufacturer
Products: Bespoke suits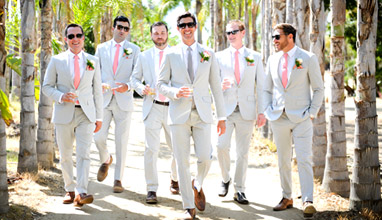 Made-to-measure
California-based fashion atelier Grooms Grotto offers custom suits for grooms and their groomsmen. The idea of the brand is to offer an extraordinary experience for the soon-to-be-husbands, giving them some special men time with their best friends, while customizing perfectly-fitting suits for each one.