Culwell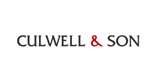 Our vision is to be The Men's Store of Dallas, whether you need underwear or a fine custom suit, we've covered all the bases. Our tradition has been to develop a history with our customers and that tradition continues to this day.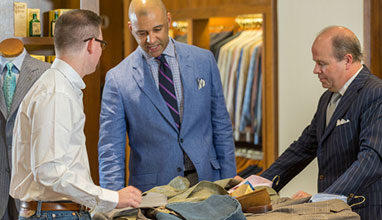 Made-to-measure Men's Suits
It all started in 1920 when Mike Culwell's grandfather, W.E. Culwell, founded Culwell & Son as a shop that pressed men's suits. Dallas was a different place back then — the streets weren't always paved and a good suit from Sears cost some $28. As the city grew, Dallas businessman began demanding better clothing. W.E. responded and the Varsity Shop was born. Here, the businessman of Dallas could find outstanding suits for the then unheard of price of $45.