Carla Dawn Behrle NYC | Behrle NYC LLC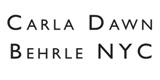 Specializing in the finest Bespoke leather clothing. Creating unique & covetable pieces for private clientele around the world. All Individually designed & crafted in her NYC Atelier. In-Person or Long Distance Services available.
Services: Bespoke garments, Custom Fit, Distance Tailoring, Haute couture, Made to measure, Made to order
Company type: Fashion brand, Fashion designer, Retailer, Service provider
Market: Men's, Women's
Products: Bespoke suits, Made-to-measure suits, Overcoats, Slim fit suits

At Carla Dawn Behrle NYC we believe in creating pieces that speak to, and of, the wearer. Every piece is designed and crafted to become a loved and indispensable companion and to remain that way for many years. We work in leather because we love the feel and longevity of it. We love the way it molds and transforms. We love the way it ages and wears and feels against the skin. We love the versatility and sensuality of leather. Leather speaks to us like no other fabric. Leather is a noble material, and we treat it as such. A good leather garment should transcend the rapidly spinning treadmill that defines so much in fashion today. It should last years and reflect the wearer's personal style and individuality over the trends. Whether it's a gorgeous leather dress, an incredibly fitted pair of leather pants, a wonderfully tailored jacket in an unexpected skin, or a tough and well-worn biker jacket. Leather makes a statement. This is why we strongly believe in bespoke, custom-made, and cutting all of our styles to order. Our custom-made leather pieces are carefully designed & tailored to the client. Every bespoke leather garment begins with a consultation, either in-person or remotely. We take the time to learn about you, your taste, and your personal style. Several Toile fittings ensure that nothing is left to chance. This collaboration is an important part of the bespoke process. The time spent to make sure each piece feels completely at home and effortless on the body and within the client's life, is always time well spent. Once the design is perfected, each garment is carefully handcrafted in the leathers of your choice, and all the details have been carefully created to be yours alone. After all, this is a garment that is a reflection of you. It should fit not just your body, but your essence. Making it a true second skin, powerful, protective, comforting, and yours alone.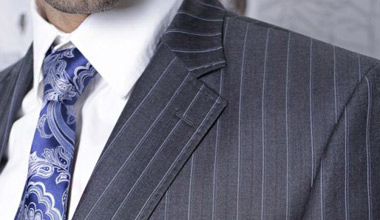 How to sell
You can earn an additional income up to 120 000 euro per year without any investment. Richmart offers this great opportunity and an additional business for more than 1000 people working and studying in Western Europe, USA and Russia.