Cantarelli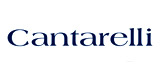 They use only the best fabrics from Italian mills such as Carlo Barbera and Loro Piana; by focusing on soft tailoring, they're able to produce lightweight, comfortable garments that look as appropriate in the business world as outside of it.
Suppliers: Buttons, Cufflinks, Lining, Woolen fabrics
Services: Mass production
Company type: Fashion brand, Manufacturer
Products: Overcoats, Waistcoats
Fashion shows
11-13 June 2019 Cantarelli Fashion Week will present men's fashion collections in the luxurious Sala Giusti at Four Seasons Hotel Firenze at Fashion Week Florence. The event will take place at the same time as Pitti Immagine Uomo in Florence (11. - 14. June 2019) - the largest men's fashion trade fair, which is visited by 100,000 fashion professionals from all over the world.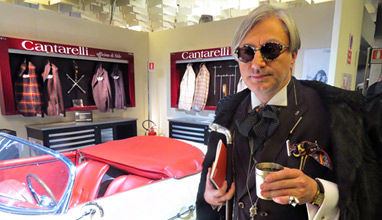 Menswear collections
In a modern workshop, the mechanic, thanks to art and craft, together with capable hands when developing the carburation, turns a car in a four-wheels jewel.
In the same way, in Cantarelli, with expert hands to assemble the fabric and a unparalleled fit and modernity, create impeccable clothing for the man, with an incomparable and unmistakeable style.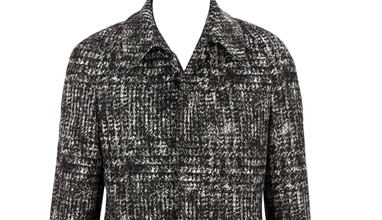 Menswear collections
The exclusive wardrobe of the Cantarelli man for the season Autumn-Winter 2015/2016 is focused on the reasearch of fabrics and colours, combined with the modern culture of tailoring expressed in soft tailored jackets with 'accentuated' shoulders, with macro patterns and jaquard or bouclé effect in silk and wool or alpaca/cashmere, well recognizable in Cantarelli style.