Brunello S.P.A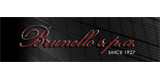 The company has its roots in Brunello (a province of Varese) and thanks to close attention to the materials we use, the latest technological innovations and specialist personnel.
Suppliers: Wool, Woolen fabrics
Company type: Manufacturer
Products: Fabrics for suiting, Wool and noble blends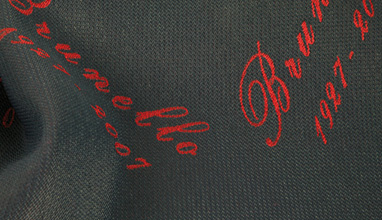 Sustainable fabrics
The development of Brunello fabrics involves a huge variety of yarns: silk, cupro, viscose, acetate, cotton, wool, elastan, nylon, polyester and new fibres, some of which are spun specifically for us. Over and above classic compact cloths and dobbies, creative fantasy versions range from traditional jacquard to piazzato fabrics, free patterns, checks, pin-stripes, conventional and ink jet prints and cloth or yarn dyed. This is combined with our accurate finishing techniques and allows Brunello the prestigious Marks & Spencer accreditation, which has been met for many years. This mix of innovation and creativity ensures that Brunello fabrics are original and unique.