Bronte by Moon
Opened in January 2015, we've renovated one of the oldest parts of the mill into a spacious Sales and Design suite and Abraham Moon showroom.
Suppliers: Wool, Woolen fabrics
Company type: Manufacturer
Products: Fabrics for suiting
Connect with Bronte by Moon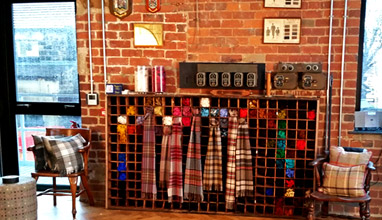 Sustainable fabrics
'The Bronte by Moon name has become synonymous with luxury wool accessories, and we look forward to creating yet more chapters in this proud history', says the brand statement 178 years after the beginning of the journey. All wool which the company use for fabrics is produced ethically in New Zealand (70%), South Africa (25%) and Australia (5%) without stress to the animals or the environment.