Black N Blanco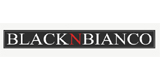 Check out our line of boys suits today, you won't be disappointed. Our suits are made from quality materials and are available in a range of color schemes to match the rest of the wedding party or to add a pop of color for any special occasion
Services: Made to measure, Made to order
Company type: Fashion brand, Fashion designer
Products: Made-to-measure suits, Made-to-order suits, Ready-to-wear suits, Shirts, Slim fit suits
Children's and Teen Boys' Suits
You only need a few things to get started. A boy (son or grandson), if he's not available you can always substitute with the same size of clothing he currently wears. The second thing you need which is very important is a measurement tape.
Children's and Teen Boys' Suits
Black N Bianco - a high quality online clothing boutique that offers the best in formal wear and wedding wear for children. They specialize in offering a variety of different styles of suits for little boys that will help to please any person's personal tastes.