Beyond Bespoke
Nick Torres grew up with a tape measure draped around his neck. His father drew him to his side as a young child so that he could have an unimpeded view of what he did—and what his father before him had done—for a living.
Services: Bespoke garments
Company type: Fashion brand, Manufacturer
Products: Bespoke suits, Shirts, Slim fit suits, Waistcoats
Connect with Beyond Bespoke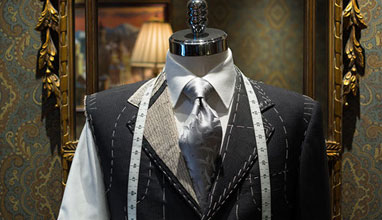 Bespoke Men's Suits
Each bespoke tailoring appointment, whether it be for a suit, a shirt or a pair of trousers, begins with a conversation because, as with all the finer things in life, it's difficult to articulate, or even really know, what you want until you begin to appreciate the plethora that's at your disposal.