Ann Demeulemeester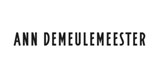 For Ann Demeulemeester, fashion is a form of communication. Her complex language of contrasts covers a whole gamut of emotions. The tension is highly poetic – her clothes reveal many layers of « soul ». They are simple, the way a knife is simple.
Company type: Fashion brand, Fashion designer
Products: Footwear, Ready-to-wear suits, Shirts, Slim fit suits, Waistcoats
Connect with Ann Demeulemeester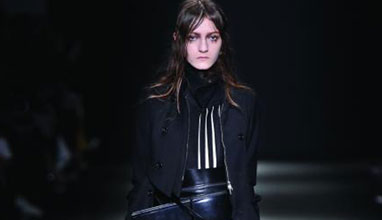 World fashion
Ann Demeulemeester is a fashion house established in 1985 and based in Antwerp, Belgium. Renowned for a poetic balance of shadow and light, the collections for women and men evoke a serene and romantic universe nuanced with a rock spirit. Masculine and feminine elements are woven throughout each collection, as signature silhouettes fuse languid tailoring in noble fabrics with sensual asymmetries and the twist of sheer and opaque textiles. Entwined with classicism and the radical touch of music and contemporary art, each design captures strength and sensitivity in equal parts.