Agi & Sam
. After years of countless menswear collections displaying either a fear to create something different or collections which push too far and never seeing the light of day they aim to sit firmly in the middle.
Company type: Fashion brand, Fashion designer, Manufacturer
Products: Overcoats, Ready-to-wear suits, Slim fit suits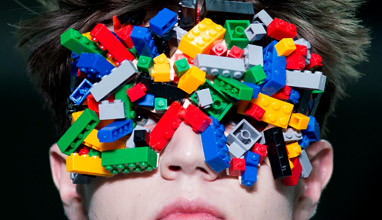 Menswear collections
Agi & Sam presented their Fall-Winter 2015/2016 collection during the London Collections: Men in a playful way - models' faces were cover with Lego bricks.