How to Know You're Ready for Plastic Surgery
Any cosmetic procedure is a big decision to make. You must think about the risks, the possible rewards, and why you're exploring plastic surgery or cosmetic procedures in the first place. Simply wanting a specific procedure also doesn't mean you'll be an ideal candidate for it.
There can be more to being ready for plastic surgery than wanting to change some of your features. Instead, you might realize you're ready to make an appointment when you can relate to these points below.
You've Found a Reputable Plastic Surgeon
Choosing a surgeon like Dr. Jay Calvert is one of the most important steps in the decision-making process. Not only must they offer the procedure you desire, but they must also be highly regarded in their community with all the appropriate skills and qualifications. It's also crucial to look for important attributes like attention to detail and several years of experience in cosmetic procedures. Once you find a reputable plastic surgeon who ticks those boxes, you might be one step closer to getting the desired procedure.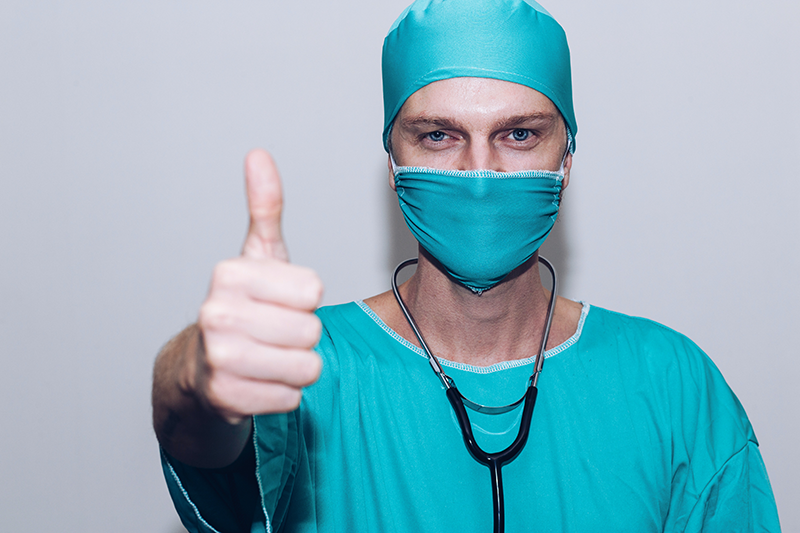 You're Doing It for You
We all have features that we wish we could change. In many situations, plastic surgery enables us to do that. However, some people consider plastic surgery to change the features that other people don't like about them. Wanting to please others, they decide to explore their surgery options.
Altering your appearance to please other people won't make you an ideal candidate for a cosmetic procedure. This can be especially true if your flaw isn't related to your health and, instead, is a physical feature related to someone's level of attraction to you. However, you might be more likely to receive approval for surgery if the changes you want to make are for your own self-confidence, mental health, and well-being.
You've Tried Non-Surgical Options
Many surgical procedures have non-surgical alternatives. For example, you might have tried various skin creams to reduce fine lines and wrinkles and natural dietary products to lose weight. If you've tried different non-surgical products to solve your problem without success, plastic surgery can often be the next step. You can at least say that you explored other options and are now looking for a more permanent solution.
You're Aware of the Risks
No surgical procedure is without risks. While the best plastic surgeons have excellent track records, they still know how important it is for their patients to understand the potential risks. Being aware of them and still wishing to proceed can show that you're dedicated to improving your look and leading a more fulfilled life.
You're In Good Health
Cosmetic surgery is no different from any other medical procedure in that you must be healthy enough to undergo sedation or general anesthesia. Both sedation and general anesthesia come with risks, which your chosen plastic surgeon will educate you on before your procedure.
According to the American Society of Plastic Surgeons, a complete medical history and diagnostic tests are generally recommended. This includes disclosing health history, allergies, anesthesia reactions, and current medications – including contraceptives, vitamins, alcohol, drugs, and tobacco. Your surgeon may also recommend stopping smoking and taking medications that increase your risk of abnormal bleeding.  
You're Emotionally, Mentally, and Physically Prepared
We typically only see the before and after results of cosmetic procedures. While the results can be incredible, we often don't see the recovery period in between. Healing from a surgical procedure can be tiring and sometimes even painful. If you've set aside time to focus on your healing and are mentally prepared for what your healing journey may look like, you might be ready to make your cosmetic procedure appointment.
You Have Realistic Expectations
Plastic surgeons are experts at their craft. Millions of people have had successful procedures in which they've achieved everything they hoped to get from their surgical experience. However, it's important to ensure that your expectations are realistic.

Fortunately, your chosen surgeon can discuss outcomes with you. Once you've shared your desired procedure with your surgeon, they can show you what they'll do and what you can expect. The more you learn about your procedure, the easier it can often be to keep your expectations in check and be satisfied with the outcome.
You Have All the Facts
There's more to most surgical procedures than what you see on the internet. You can't just walk into a reputable plastic surgeon's office and receive liposuction, a body lift, or breast augmentation in a same-day service.

Understanding all the plastic surgery process steps might make you a better candidate. You can make a well-informed decision when you meet with a plastic surgeon to ask questions and learn what happens during the procedure.

Plastic surgery is a huge decision to make, and it's not one to make lightly. However, if you're aware of all the facts, have realistic expectations, and have chosen a reputable surgeon, it might only be a matter of time before you're truly ready to book your cosmetic procedure appointment.


Hits: 7514 | Leave a comment