Men's apparel is a growing business
Recent statistics show that the average volume of clothing per person will increase throughout 2023, and will continue to grow. For a long time now, high fashion has been more of a field for feminine clothing brands. It is commonly known that the biggest fashion designers also have designed more clothing for women, than for men. But things are evolving, and men are becoming just as interested in fashion and styling.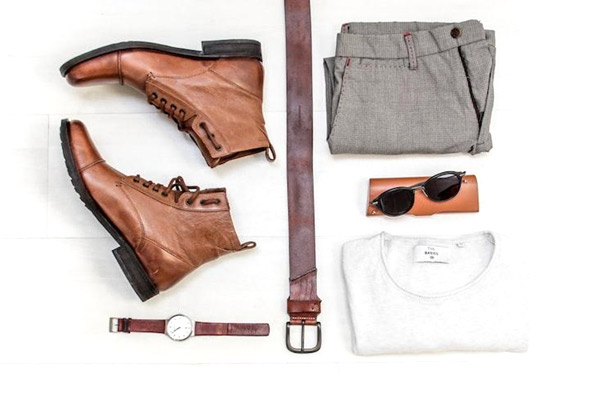 The designer field is known for being exclusive and highly artistic. Sometimes so artistic, that the clothing can seem quite abstract to the "average" person. But fashion and exclusive designer brands should not be 'gatekeeped' from the rest of the population. Read more about latest fashion trends, especially in men's apparel.
A true gentleman's attire
A lot comes to mind when you think about men's clothing. And when does clothing become fashion? What usually first comes to mind is the classic gentleman's attire, which typically consists of a tailored suit, a tie, a nice coat, dress socks and a pointy leather shoe. That is when you were to name-drop the appearance of a wealthy male in the 1920s.
A lot has changed since, moreover an incorporation of cultural and multi ethnic differences in fashion. Today a man in most countries can where what he wishes. The modern man is also way less bound to traditional and typically masculine ways of dressing.
But some like to keep it classic, simple and stylish. If you enjoy a simple and elegant look, you can learn more about the works behind the perfect coat, moreover if you should choose either a peak vs notch lapel.
A little history on men's fashion
If you know the tv-show "Peaky Blinders", you are probably also familiar with the early 1900s typical men's apparel. Thomas Shelby is all about the sixpence, three-piece suits in heavy fabrics and slim-tailored jackets in dark colors. Although it is hard to go wrong with that look, men's fashion has changed a lot since.
Throughout the 1900s the suit actually stays in the spotlight, with several alterations and additions. However, men's apparel breaks a little free of the traditional masculine appearance at the beginning of the 70s.
The 1970s is the decade of the disco. The 1960s were also a lot about breaking with the cultural and social norms, which meant growing long hair and wearing colorful and loose clothing. A generally more free-spirited piece of mind, channeled through aesthetics and clothing.
The 70s continued with that spirit and incorporated vibrant colors, as well as extremely high waisted and flared trousers.
The saturday night fever look is still a very big inspirational fashion source, for both men and women. Today a lot of men seek to adopt styles from the roaring 20s and more feminine looks. Overall fashion is looking in a more gender-fluid direction. If you are looking to know more about men's tailoring history, click here.
Get inspired from the stars
A lot of male celebrities, especially in the creative field, are great people to get inspired from. Musicians like Harry Styles and Pharell Williams dress themselves in all sorts of styles, which borrow from both feminine and masculine aesthetics.


Hits: 6519 | Leave a comment