France: Unveiling the Charms of an Enchanting Vacation in the Land of Romance
Welcome to France, the epitome of romance, culture, and beauty. From the charming streets of Paris to the serene landscapes of Provence and the glamorous beaches of the French Riviera, this captivating country offers a dreamlike vacation experience. Whether you're an art enthusiast, a food lover, a history buff, or simply seeking a romantic getaway, France has something to offer everyone. To make the most of your trip and uncover the country's charms, consider exploring France vacation packages, designed to cater to your preferences and interests. In this blog post, we'll unveil the wonders of an enchanting vacation in the Land of Romance and highlight the top things to do in France that will leave you with cherished memories for a lifetime.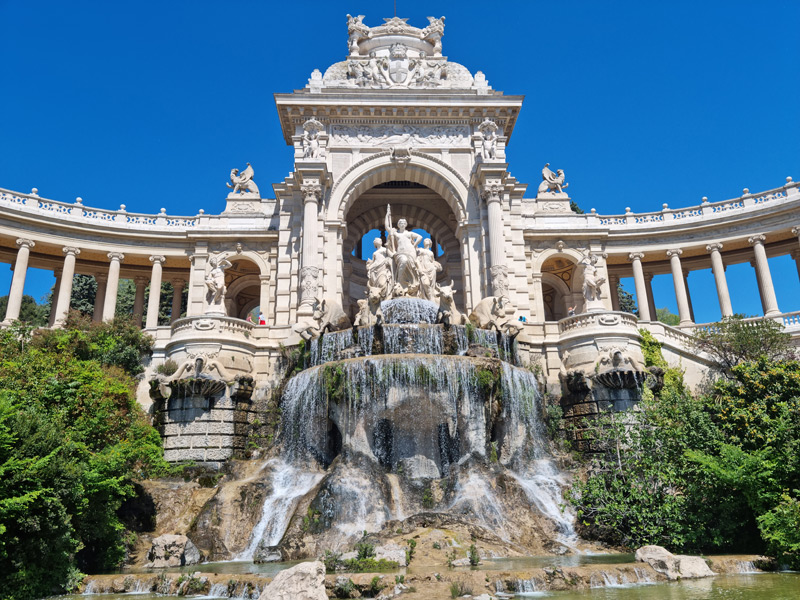 Paris: The City of Love and Lights
No trip to France is complete without a visit to the iconic city of Paris. As the epitome of romance and culture, Paris exudes a magnetic charm that has captivated hearts for centuries. Stroll hand in hand with your loved one along the Seine River, taking in the breathtaking views of the Eiffel Tower illuminated at night. Visit world-famous landmarks such as Notre-Dame Cathedral, the Louvre Museum, and Montmartre's artistic district. Indulge in delectable French pastries at local patisseries and savour intimate dinners at quaint bistros. A visit to Paris is an unforgettable experience that will fill your heart with love and wonder.
Provence: The Scenic Canvas of Nature and History
Escape to the serene landscapes of Provence, a region celebrated for its picturesque beauty and historical significance. Wander through lavender fields in full bloom, their fragrance filling the air with a soothing aroma. Explore charming hilltop villages like Gordes and Roussillon, with their rustic charm and vibrant colours. Embrace the relaxed atmosphere of Aix-en-Provence, known for its artistic heritage and stunning fountains. Savour delightful Provençal cuisine, and relish the region's excellent wines in the shade of ancient vineyards. Whether it's a leisurely walk through the countryside or a visit to historic sites like the Pont du Gard, Provence offers a perfect blend of natural splendour and cultural richness.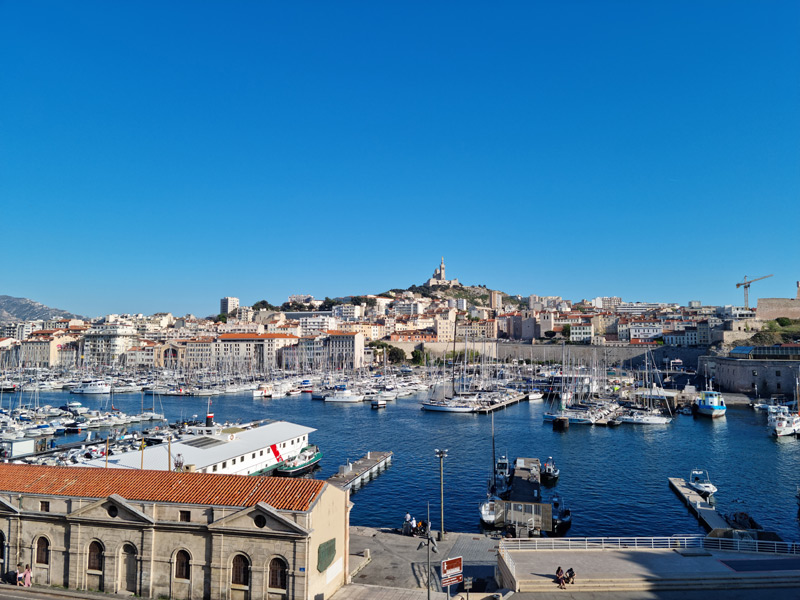 The French Riviera: Glamour and Beauty Along the Mediterranean
The French Riviera, also known as the Côte d'Azur, is synonymous with luxury, glamour, and breathtaking beauty. Explore the glamorous streets of Cannes, host to the renowned film festival that attracts celebrities and film enthusiasts from around the world. Discover the artistic legacy of Nice, which inspired masterpieces by painters like Matisse and Chagall. Bask in the sun on the sandy shores of Antibes or Saint-Tropez, and take a dip in the azure waters of the Mediterranean. While the French Riviera is famed for opulence, there are plenty of affordable accommodation options and budget-friendly activities that allow you to revel in its splendour without breaking the bank.
Loire Valley: A Tapestry of Fairytale Castles
Enter the world of fairytales in the enchanting Loire Valley, where a myriad of fairytale castles dot the landscape. This UNESCO World Heritage site is home to some of France's most magnificent châteaux, such as Château de Chambord, Château de Chenonceau, and Château de Cheverny. Explore the opulent interiors and manicured gardens of these historic estates, immersing yourself in a world of royal grandeur. The Loire Valley also offers scenic cycling routes, charming vineyards, and a taste of exquisite wines, making it a delightful destination for culture enthusiasts and wine connoisseurs alike.
Bordeaux: Wine and Gastronomic Paradise
For wine lovers and gourmands, Bordeaux is a must-visit destination. Renowned for its prestigious wine-growing regions, Bordeaux boasts world-class vineyards and cellars that offer wine-tasting experiences like no other. Take a tour of the vineyards in Saint-Émilion or the Médoc region, where you can sample some of the finest wines in the world. Complement your wine journey with indulgent French cuisine at Michelin-starred restaurants or traditional bistros, where you can savour mouthwatering dishes like confit duck, foie gras, and creamy crème brûlée. Bordeaux's gastronomic delights and rich cultural heritage make it a paradise for food and wine enthusiasts.
Avignon: A Glimpse of Papal History
Immerse yourself in history and architecture as you explore the charming city of Avignon. Once the seat of the papacy during the 14th century, Avignon is steeped in papal history. Visit the awe-inspiring Palais des Papes (Palace of the Popes), a massive fortress-like structure that served as the residence for nine popes. Stroll through the historic city centre and marvel at the well-preserved mediaeval walls and charming squares. The famous Pont Saint-Bénézet, also known as the Pont d'Avignon, offers a scenic view of the Rhône River and is a testament to the city's rich heritage.
Normandy: A Journey Through History and Natural Beauty
Venture to the historic region of Normandy, where a fascinating blend of history and natural beauty awaits. Visit the iconic Mont Saint-Michel, an awe-inspiring abbey perched on a rocky island and surrounded by tidal waters. Explore the D-Day Landing beaches, where Allied forces made a significant impact during World War II, and pay your respects at the American Cemetery in Omaha Beach. In addition to its historical significance, Normandy offers picturesque landscapes of rolling green fields, charming villages, and apple orchards. Take a leisurely drive along the scenic Route du Cidre, sampling delicious apple-based products like cider and Calvados, adding a delightful touch to your journey through this captivating region.
French Countryside: Tranquility and Serenity
For a truly immersive and serene experience, venture into the French countryside, where the pace of life slows down, and the charm of rural living unfolds. Rent a cosy cottage in the countryside of Burgundy or the Auvergne region, surrounded by vineyards and idyllic landscapes. Embark on leisurely walks or bike rides through sunflower fields and quaint villages, encountering warm hospitality and a glimpse of traditional French life. Savour farm-fresh produce and regional delicacies at local markets, and partake in village festivals and fairs that showcase the culture and traditions of rural France. A retreat to the French countryside provides an authentic and intimate experience, offering a unique perspective on the country's cultural richness beyond the bustling cities.

France, the Land of Romance, captivates travellers with its diverse landscapes, rich history, and unparalleled charm. Whether you're wandering the streets of Paris, exploring the castles of the Loire Valley, or indulging in the culinary delights of Bordeaux, each experience in France is bound to leave you mesmerised. With a wide range of France vacation packages to suit every preference and budget, you can craft your dream vacation in this enchanting country. So, pack your bags and set off on an unforgettable journey of love, culture, and beauty as you unveil the charms of France, creating cherished memories that will last a lifetime.

Photos: Marseilles
© Be Global Fashion Network


Hits: 5042 | Leave a comment