The Sustainable Fashion Trend: Second-Hand Watches
Every fashionista needs at least one watch in their closet, but having a range of watches in different styles and colors is even better. Watches can add that extra class to your outfit and are a great gift for someone who loves fashion as well. Unfortunately, producing watches is not always sustainable, as mining for materials can exhaust the earth. Now, there is a better option: buying a second-hand watch. Learn why you should buy a second-hand watch too in this article.
What kind of watches can you buy second-hand?
Whatever kind of watch you want, there is a big chance that you'll be able to find it online. There are plenty of websites where you can find items, such as a gold watch, mechanical watch, or pocket watch for sale online. The great thing about buying watches second-hand is that they often come with a history. Watches with a history often sell better, as their history only makes them more wanted and is a great story to tell when a watch is passed on to the next generation. It is therefore very recommendable to check out second-hand watches online and ask the seller about their background story before purchasing them.
Why should I buy a second-hand watch?
Not only the background story of a watch is a strong reason to buy a second-hand watch. You'll help the environment as well by not ordering a completely new one. In order to make a watch, precious metals, such as gold, silver, platinum, and other materials, such as gemstones, including diamonds, rubies, sapphires, and others that are used for decoration need to be mined and processed. The mining of these materials is a process that is very hard for the environment, essentially exhausting the sources that produce such materials. If you choose to buy a second-hand watch, this process does not need to be repeated since the watch has already been produced and the materials have been mined and processed before.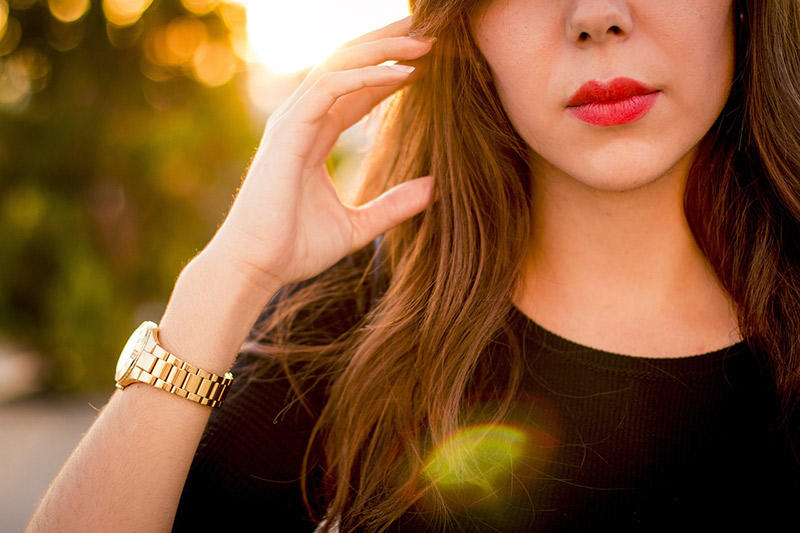 Source: Picture from Pixabay.com by Pexels
Keep in mind the mining conditions
Another thing to consider is the human labor that goes into mining these materials. Most of the mines containing precious metals and gemstones are in Africa, where it is not guaranteed that miners work in a safe and healthy environment. Some watch brands ensure the safety of the people that have worked on the watches, but this cannot always be checked. By buying a second-hand watch, they don't have to send people into the mines again to gather materials for your watch. Even though this doesn't mean that no people were at risk during the production of your watch, it is still better than having them mining new materials.
Buying a second-hand watch
Buying a second-hand watch should be done on a secure site. The condition of a watch has a big influence on its price, and an expert should take a look at it before putting it up for sale. These experts thoroughly check if the authenticity papers are present and in what condition the watch is. If the papers are not there, they will include this information in the advertisement.

Buying a second-hand watch is a very sustainable fashion choice. A great watch can complement your suit or tuxedo and can make you look sophisticated and reliable. Golden watches give a touch of class and wealth, while silver watches are elegant and easy to combine with other jewelry. Looking for a meaningful gift? A richly decorated second-hand watch is a great choice and is less expensive than buying a completely new watch.


Hits: 3926 | Leave a comment