5 Fashion Tips for Men
Proper fashion can help to make a strong statement and create an image of success. However, dressing appropriately to convey a desired image can be challenging for men. This applies to both formal and casual occasions. Men may feel more pressure to dress appropriately in various situations. Here we'll cover five fashionable tips that all stylish gents can use to keep their look updated without sacrificing comfort or appropriateness for occasions.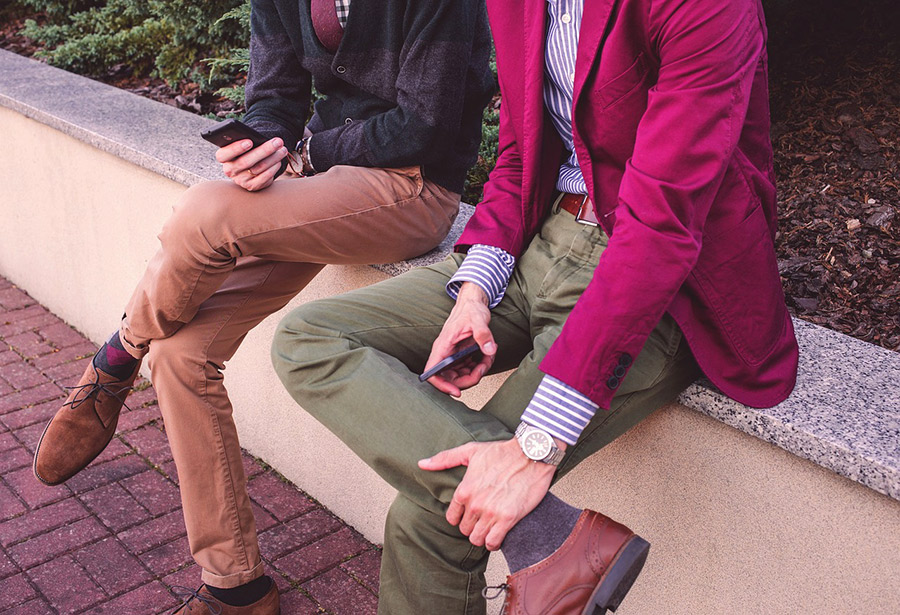 Source: https://pixabay.com/photos/adult-colors-colours-couple-1853436/
Find Your Tailored Fit
You should know your accurate body measurements to make it easier for you to shop for clothes. Don't assume that the size you usually wear will fit you perfectly across all brands and styles. It's better to wear something that fits snugly than something that is too baggy or tight. Before buying something, try it on to avoid uncertainty.

The tie must be just the right width for your lapels and not too long. Jackets should fit well on the shoulders and down the arms. If you are shopping online, read the size guides for accurate measurements. Ensure to buy clothes that fit you perfectly, and don't hesitate to take them to a professional tailor if required.
Accessorize
The right accessory can take an outfit from ordinary to extraordinary. They can also bring out your personality. Start with the basics, which include a good-quality watch, a tie for formal events, and a belt to match your shoes. Consider adding accent accessories like a scarf, hat, or bracelet that complement your color scheme. Be sure not to overdo it, though.
Shop Smart
Impulsive buying or following the latest trends may lead to purchasing clothing that doesn't work well with your current wardrobe or lifestyle. Evaluate your wardrobe's needs and decide what is missing or needs replacing. When shopping, always look for deals and discounts. Many stores like Quince offer seasonal discounts or promotions. It's worth waiting for the perfect time to take advantage of the best deals. Another option to save money is shopping at consignment or thrift stores for fashionable items. Renting clothes is another great way to look stylish without breaking the bank.
Choose the Right Pair of Socks
Socks can add style, color, and flair to any look. However, avoid flashy and brightly colored socks with elaborate patterns or images that could detract from your outfit. Neutral or dark-colored socks complement most outfits and styles. Choose the right length and material for your socks based on the weather and occasion. For instance, lightweight and breathable socks are ideal for summer, while woolen socks can keep you warm during winter.
Experiment With Patterns
Experimenting with patterns can help enhance your style game. Stripes, checks, and geometric patterns are trendy options. When using patterns, make sure that your outfit is not too busy and that the patterns complement each other. The rule of thumb is to wear one statement-patterned item of clothing and pair it with solid-colored pieces.

Keep in mind that it is not necessary to follow trends to be fashionable. Wearing the right outfit can boost a man's confidence and help him conquer the world with style. Following these tips can help upgrade your wardrobe and improve your style game. It's time for men to take fashion seriously and start making fashion statements.


Hits: 484 | Leave a comment