Men: What to Pack for a Beach Vacation
The amount of luggage you have to pack for a beach vacation depends on where you are going and how long you will be there. As long as you have a laundry service at your destination, you can pack sufficient clothing for one week. On a beach vacation, you will often be engaged in other activities such as sightseeing or going to a club at night. You will need to have something to wear for more formal restaurants too. Then, there are the accessories (sunglasses, mobile charger) and necessities, such as travel documents if you are traveling abroad.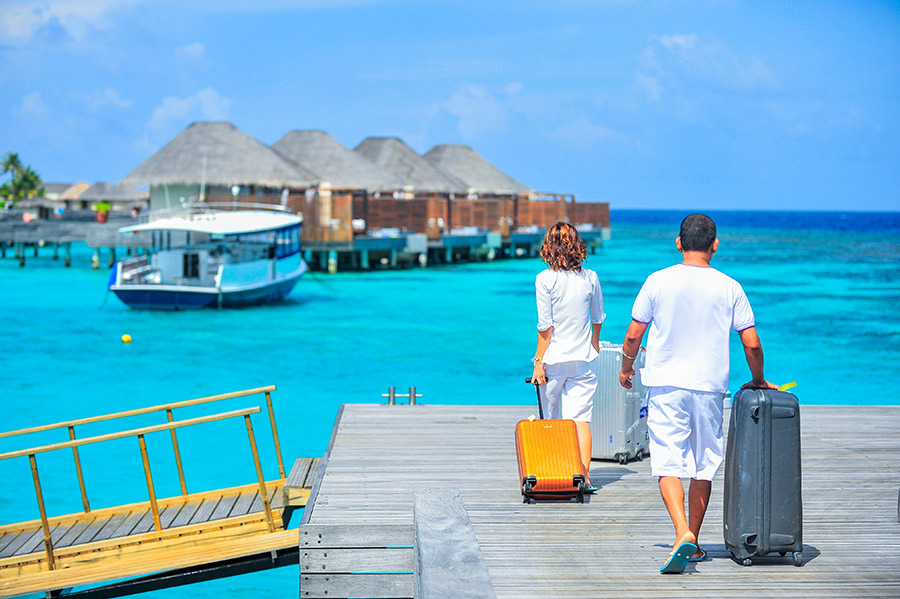 The task of packing may seem overwhelming, but we have put together this guide to make sure that you don't forget anything important.
Essentials to Pack
There are some items that you must have to hand and others that are optional. Just bear in mind that, while you can buy locally while on vacation, these destinations put up their prices exorbitantly during tourist high season. Instead, pack these items and save your money for eating out and having fun. Here are the essentials to pack for a beach vacation:
- Sunglasses
- Mobile charger
- Headphones
- Laundry bag
- Travel pillow (optional)
You will also need to pack in your essential toiletries. Perhaps you can leave the razor if you are going to mostly be lazing around. A first aid kit and prescription medicines should be on your list too.
What to Pack for the Beach or Pool
The number one item you need for your time by the ocean is obviously going to be swimwear. If you want something that looks good as well as being practical, check out these men's designer swim briefs. Also, pack in a beach towel, t-shirt, and sandals. Apart from these basics and a beach bag to pack them in, make sure you have enough of everything to last until laundry day.
Many people enjoy reading books at the beach between sessions of splashing in the waves. Whether you go to a library or prefer to purchase your books, make sure you have a few choices of entertaining reads to while away the time.
What to Pack for Sightseeing
If you are visiting a place for the first time on vacation, take time to explore any heritage sites. After all, why pass up on the experience of getting to know the local area and its attractions? You will need jeans or shorts, depending on the weather and the rules of the site. This can be teamed with a t-shirt or casual dress shirt. Opt for shoes that are comfortable so that you don't get blisters while walking. Remember your belt, socks, and sufficient underwear for a week.
What to Pack for Nights Out
Be sure to pack in at least one formal outfit. It would be a pity to miss out on a great show because you came unprepared. These are the basics:

- Pants and belt

- Dress shirt

- Dress shoes

A blazer, bowtie, tie, handkerchief, and cufflinks are optional.

With the packing out of the way, all that is left is to enjoy your vacation.


Hits: 2539 | Leave a comment