Wedding Suits
On their special day, grooms are presented with many sartorial choices to make. While creating a fashion statement that is uniquely yours, your wedding can be classified as either formal or casual based on the outfit you select.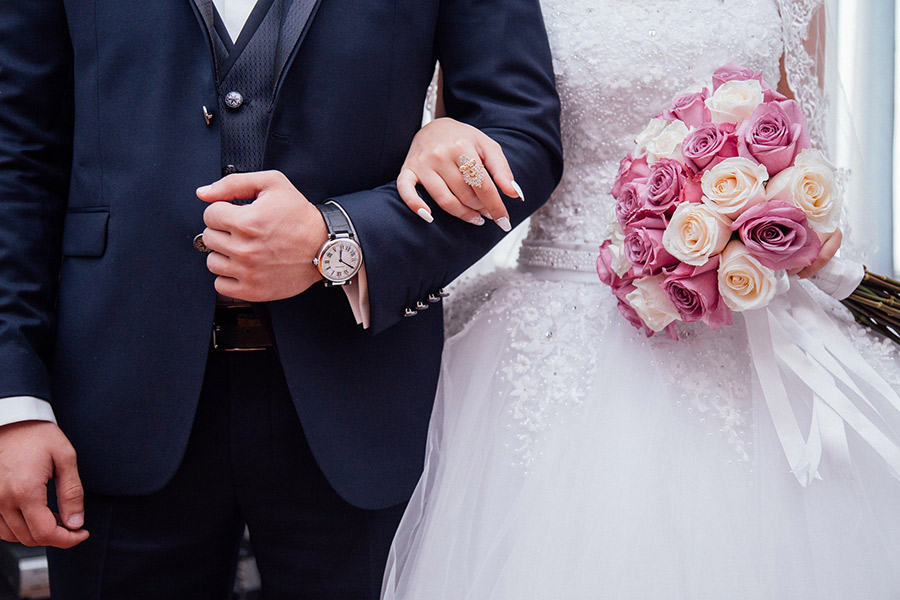 Wedding Classification
Nothing exudes sophistication more than white tie apparel for the most elegant occasions. Perfect for formal events with a "strictly white tie dress code," this look combines classic details like tuxedo jackets and trousers featuring waistbands or lapels paired with an obligatory bow tie to create timeless elegance.
Black tie is also acceptable as an alternative semi-formal option; however, its understated simplicity cannot compare to the distinguished gracefulness inherent in strictly adhering to etiquette standards that prioritize pristine whites over all else.
Conventional – Wedding Suit
Three-piece wedding suits are an excellent way to make a statement on your big day! With plenty of colors and fabrics available, you can customize this timeless ensemble to perfectly fit the occasion.
The Suit
When it comes to suits, the taste is in the eye of the beholder. But when choosing an outfit for a special occasion like a wedding, certain considerations need to be taken into account depending on whether it's Summer or Winter. For summer weddings, look no further than lightweight fabrics such as cotton and linen blend in light shades such as grey, blue, and beige.
In contrast, winter calls for thicker textures made with materials like wool flannel or tweed combined with darker tones, including black, dark grey-brown, and midnight blue - providing timeless elegance whatever season your nuptials may fall within.
Tie Style
With a variety of tie styles available, it's important to pick the one that best suits your wedding. Nothing beats the traditional wedding tie - whether regular or skinny- for a classic and popular look. If you're looking for something more formal with an added wow factor in terms of detail, cravats are definitely worth considering. And if you want to introduce some color into proceedings without going too wild, bow ties make great casual-yet-sophisticated statement pieces when paired with waistcoats.
Accessories
Accessories can instantly elevate your look with the perfect flair! From waistcoats to pocket squares, they are a timeless way of expressing personality and style. So why not inject some color into your wedding attire? Waistcoats - in classic or vibrant shades - make for an elegant addition that stands out from the crowd.
Which Shoes To Choose From?
When selecting formal attire, classic black shoes are a timeless choice. Whether wearing an all-black suit or a navy blue ensemble, dark brown can perfectly complement your look. Complete any special occasion garb with cummerbunds so that shirts stay tucked in at the waist while adding a touch of sophistication reminiscent of 19th-century style men's fashion—ideally paired with bow ties for optimal presentation.
Braces offer a unique way to make your outfit while maintaining practicality. Express yourself and show off your style with this functional fashion accessor.


Hits: 6612 | Leave a comment