7 Company Uniform Trends in 2023: Where Polished Minimalism Meets Modern
After working from home in pyjamas for over two years, we all got used to dressing down. Sometimes, it feels like the formality of pre-pandemic office attire may never return. As more workers go back to work full-time or on a part-time basis, they realise that formal dress codes have become much harder to follow.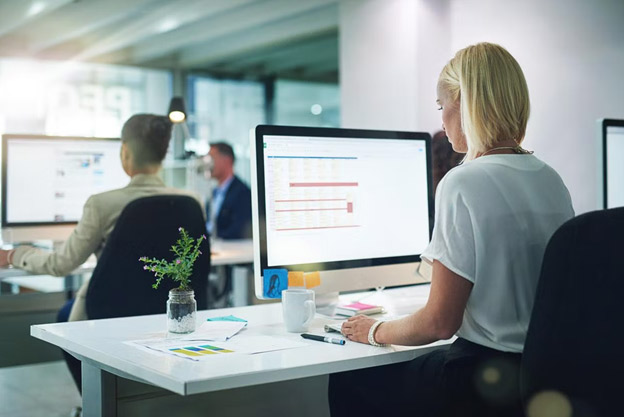 This trend towards a more relaxed dress code has also impacted the uniform designs of numerous customer-facing companies. Using trendy work clothes that are casual but still look put-together is one way service-based businesses try to ensure that their employees still look professional while feeling comfortable.
Unlike the old formal dress pieces, informal business uniforms now offer a wider selection of clothing. These may include chino pants, denim jeans, t-shirts, and polo shirts. These casual pieces can also complement apparel designed for a specific purpose, such as overall aprons for workers in the hospitality industry.
Want your team to look modern and feel good? Take a look at the latest informal work uniform trends and how adopting them can positively transform the way people work.
Workleisure
If athleisure is the trend that's currently ruling the streets, workleisure is king in any workspace that considers itself to be modern. The workleisure trend is defined as clothing that you can wear both for work and for casual everyday situations. This kind of clothing is typically cosy, fashionable, and adaptable.
Essentially, the workleisure trend allows the use of materials from the sportswear category to create dresses, blazers and pants, for a look that can go right from the workplace to a beach walk. Think loose, breathable and stretched, yet polished. This look can translate to a variety of trendy work clothes such as relaxed jeans with a graphic logo T-shirt under a relaxed blazer style, for example.
Performance Fabrics
The use of high-performance fabrics that are both comfortable and functional is another significant change in uniform design. These materials frequently have anti-microbial qualities that help prevent odours and stains, as well as, moisture-wicking qualities that keep wearers cool and dry.
Stretch fabrics are also used to make modern uniforms as they allow an improved range of motion and flexibility. This promotes professionalism among the team members while assisting employees in gaining the trust of customers.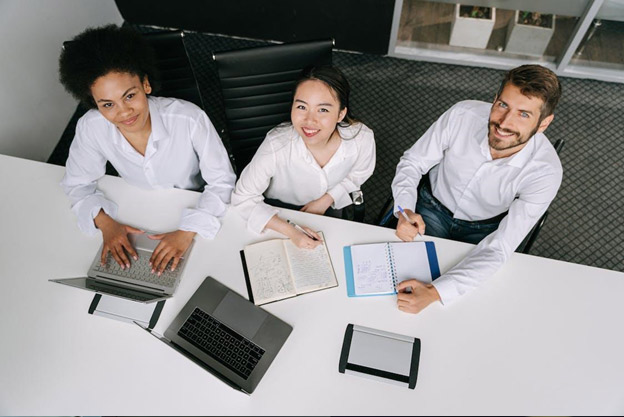 Sustainability
The sustainability trend is also finding its way into modern uniform design. As environmental issues have gained more attention in recent years, more uniform companies have introduced eco-friendly materials, such as hemp or bamboo, as well as recycled or organic cotton or cotton, in their designs.
Aside from benefiting the environment, this also helps improve the company's reputation as a socially conscious business. Plus, some of these uniforms can last longer to cut down on waste and the frequency of replacements.
Personalisation
Traditional uniforms used to be the same for all workers. However, modern organisations are now going for tailored uniforms that allow them to add a personal touch.
To break away from the conventional monotone look, many companies are incorporating vibrant colours and prints into their uniform designs. This may include choices for various hues or patterns on particular elements of the uniform, like collar tabs or patches.
Technology
More and more manufacturers are including technology in their modern uniform designs. For instance, some medical uniforms now feature RFID tags that can track staff members' whereabouts and boost hospital productivity. Other uniforms include sensors that track a worker's body temperature or heart rate to make sure they aren't overworking themselves.
Company Branding
Many companies are deciding to include their logos on their uniforms to benefit from the marketing aspect. You can choose to add your brand's logo on the back, the shoulder area, or the chest pocket. The logo can be displayed on just one piece of clothing, such as a jacket, or it can be incorporated into every article of clothing your employees may wear.
Safety
Safety has become an important consideration in uniform choice. That is because risk assessments performed by health and safety inspectors on companies generally include clothing.
That said, ensure that your uniform design meets all applicable safety requirements. Of course, not every industry will benefit from this, but it is nonetheless significant. You can also take other factors into account, such as requiring cooks and kitchen staff to wear flame-resistant clothing and transport workers to wear shoes with steel toes.
Trendy Uniform Pieces
Blazers
A blazer made of soft fabrics is comfortable and stylish enough to fit in perfectly with the professional setting. Wearing it when in a meeting or presenting a presentation and taking it off while eating lunch or having a casual talk with coworkers is a very practical uniform decision.
Shirts
If it's hard to choose a particular colour palette for your uniform, some basic shirts in neutral hues will solve all of your colour-matching problems and leave you feeling confident about your choice of business attire.
Simple and neutral shirts are appropriate both for corporate and hospitality uniforms. They also allow your employees to assert their style by including something special to their look, like a hair accessory.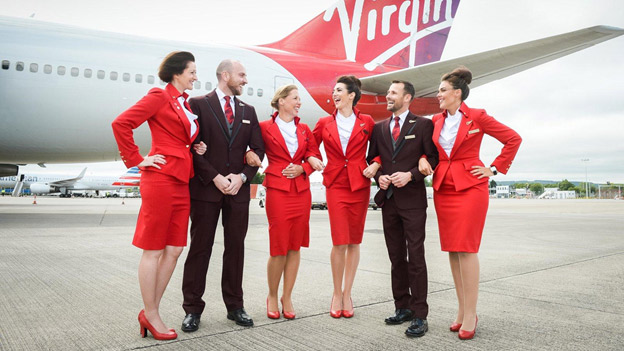 Pants
A pair of relaxed business pants or chinos are a great addition to a minimalist uniform. The beige-to-camel colour scheme is more popular this year in men's workwear than in navy or black. Pastel colours and bright yellow are seen as fashion statements for women.
Skirt and Jeans
Women's skirts are always a classy and fashionable clothing option that is well-liked in the corporate workwear culture. Paired with a simple blouse or tucked-in formal shirt, women can look modern while feeling good.

On the other hand, men can achieve a semi-formal look by pairing denim jeans with formal or semi-casual shoes.

It is up to the business to decide how to empower its staff so they can contribute more. After all, professional attire is essential to projecting a positive image, and looking good will only benefit everyone even more.


Hits: 7475 | Leave a comment