Renovation of a one-room apartment. Useful tips
How to rationally use the space and ensure a comfortable living? As a way out, you can ask for help from professionals. An experienced designer will help to make the apartment's refurbishing in such a way that visually it would seem larger. If there is no possibility to pay for the services of such a professional, you may as well delve into the matter and do everything yourself. Here you will find a number of useful tips on repairing a compact dwelling.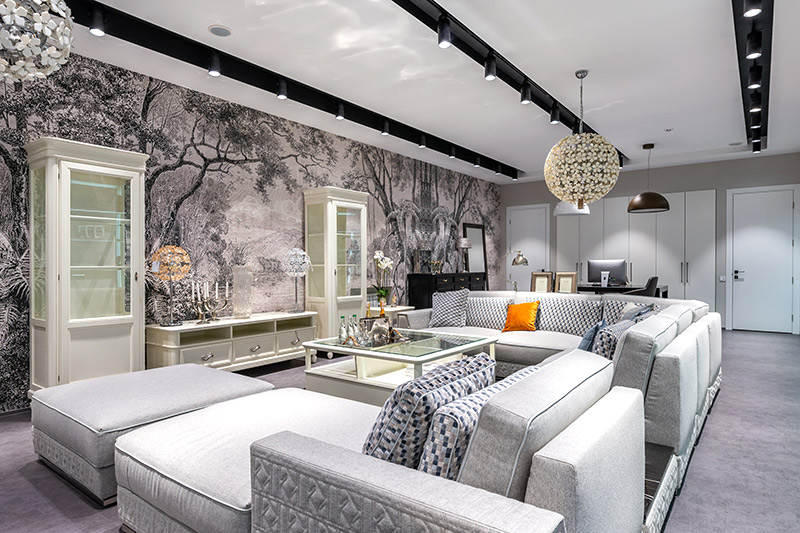 How to make good use of space
Before you start refurbishing and buying building materials, be sure to make a picture for yourself of how the apartment should finally look like. In order to save time and money, it is desirable to look for quality products for decoration from reputable suppliers. For example, great options for wallpaper can be found in the Uwalls online store.
Here are a few useful tips for planning:
- Make a studio apartment. In this option, all walls are to be demolished and the apartment becomes one large room. Only the bath and toilet stay separated from the common area.
- Combine the room with a balcony. Connecting the balcony makes the room a little larger. But remember, you can only remove the part of the wall that is under the window.
- Replace the bathtub with a shower. The bathtub takes up a lot of space, but it is rarely used for its intended purpose. Installing the shower cabins will be the right solution, because it will free up space for the washing machine and cabinets for things.
- Make the bedroom behind a partition. A large room can be divided into a living room and bedroom, placing the bed behind a decorative partition.
Transformer furniture will also help save space in the apartment. A sofa that turns into a bed, or a table that is hidden in the wall, are a great option for a small dwelling.
The choice of building materials
When the apartment is divided into zones with walls or partitions, it's time for finishing. The selection of floor, wall and ceiling coverings, as well as the installation of furniture play a no less important role than the layout of the square meters. In this case, we recommend keeping in mind the following tips:

- Choose light shades. Dark colors tend to visually reduce the room size, so it is better to make the rooms light.

- Put on high-quality wallpaper. https://uwalls.fr/ website is full of many choices. Fleece vinyl wallpaper is easy to clean, so it is a great solution for families with small children.

- Use a proven floor covering. Linoleum or laminate will work for large rooms, while the kitchen area is best covered with impact-resistant tile.

During the renovation process, make use of interior tricks such as: good lighting, blinds and roller blinds instead of curtains, as well as minimal decorations. Rest assured your apartment will look luxurious!


Hits: 3941 | Leave a comment