Not Just for Soldiers: Military Dog Tags in Civilian Life
Ogling at military dog tags, you might think they're only for soldiers. But did you know that they have practical uses in civilian life too? These metal identification tags have been around since the Civil War. Their durability and legibility make them useful beyond the battlefield.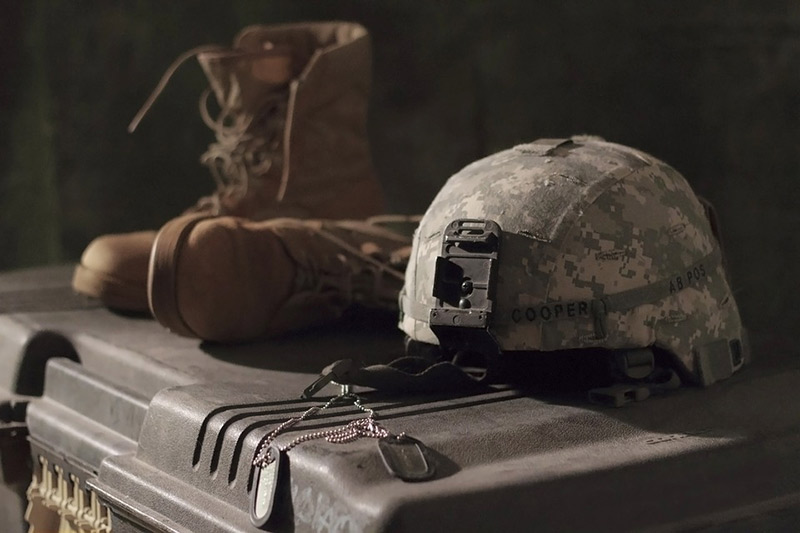 Dog tags can provide vital information in emergencies. They come in handy during situations where you cannot communicate. This article explores the creative uses of military dog tags in everyday life. Know them; you might end up using them in your daily life.
A Quick Rundown on Military Dog Tags
When you hear military dog tags, you might picture soldiers wearing them around their necks. But obviously, military dog tags are identification tags that military personnel wear to help identify them in case of injury or death. They typically contain information such as the person's name, blood type, and military service number.
The origins of military dog tags date back to the American Civil War. Soldiers would write their name, unit, and hometown on a piece of paper and attach it to their clothing in case they were injured or killed. As technology improved, metal tags were introduced, and modern-day dog tags were born.
While military personnel must wear dog tags during service, civilians can use them for various purposes. For example, they can be used as medical alerts, luggage, or fashion accessories. The possibilities are endless, and what to put on military dog tags is entirely up to you.
If you're considering getting military dog tags, looking for quality and affordability is essential. You may research online and find companies like U.S. Quick Tags that can cut out the middleman. This makes it easier for them to offer cost-effective military dog tags without compromising quality.
Emergency Medical Information
Imagine you're in a severe accident and cannot communicate with the medical personnel. How would they know about your medical conditions or allergies that could save your life? This is where military dog tags come in handy.
Military dog tags are id tags that military members wear to give vital information about themselves. Similarly, civilians can wear these tags to carry essential medical information. In an emergency, this information can prove lifesaving. These tags include your name, blood type, allergies, and medical conditions.
In 2020, America's emergency medical care market was estimated to be roughly $8 billion US dollars. This market is projected to grow to over $11 billion by 2027. This growth can be attributed to the increasing number of emergencies and the need for quick and efficient medical care. In such situations, having medical information easily accessible through military dog tags can be invaluable.
For example, suppose you have a severe allergy to a particular medication and cannot communicate it. In that case, medical personnel can quickly read your dog tag and avoid administering that medication, potentially saving your life.
Memorial Jewelry
It's disheartening to lose someone you love, and while nothing can replace that person, memorial jewelry can serve as a comforting reminder of their memory. Military dog tags, commonly used to identify soldiers, can also be turned into unique jewelry pieces to honor a loved one.
You can engrave their names and important dates on the tags and wear them close to your heart. You can always carry a piece of them and feel their presence. It's a beautiful way to honor their memory and keep them close to you forever.
Personalized Jewelry
This is the era of personalized jewelry, where people want to wear accessories that represent their unique identity. And what can be more personal than military dog tags? People nowadays use them as fashion accessories to express their individuality.
You can get personalized dog tags with your name, date of birth, or any other information you want to showcase. These dog tags can be made from different materials, such as stainless steel, gold, or silver. They come in various shapes and sizes, making them suitable for both men and women. Some people even customize them with unique designs or quotes.
For example, let's say you're a fitness enthusiast who wants to show your passion for fitness. You can get a dog tag with a dumbbell design and your gym nickname engraved. It will add a personalized touch to your accessory and show your love for fitness.
Military dog tags have become a popular accessory in civilian life for personalized jewelry. They offer a personal touch to your look, making them a great addition to your accessory collection. So, get a customized dog tag today and flaunt your unique identity.
Pet Identification
Losing a pet is heartbreaking, even worse when you can't find them. They're a part of your family, and their absence leaves a significant void in your life. On the other hand, having identification for your pet might considerably increase the odds of a joyful reunion. That's why it's essential to have proper identification for your furry friends. And what better than military dog tags?
Military dog tags are durable, personalized metal tags containing your pet's essential information, such as their name, owner's phone number, and address. If your pet wanders off, anyone who finds them can contact you quickly and bring your beloved companion home safely.
The story of Zoey, a dog that went missing in Lafayette, California, twelve years ago, is a perfect example of why proper identification is crucial. Zoey was recently found old and unwell at a rural property. When an officer scanned for a tracking chip, he discovered her name was Zoey. It was a miracle that she was reunited with her owner after a long time, but it wouldn't have taken that long if she had military dog tags.
Military dog tags are more effective than tracking chips because they can be easily read and provide all necessary information. Plus, they rely on something other than technology, which can malfunction or fail. So, if you want to keep your pet safe and ensure they're never lost for long, get them a set of military dog tags today!
Business & Networking
Need help making connections in the business world? You're not alone. Only 25% of professionals actively network. The rest, 75%, either lack communication skills or don't have time. But there's a unique and effective way to stand out and make lasting connections - military dog tags.

Wearing personalized dog tags with your name, job title, and contact information can make a lasting impression on potential clients or business partners. It's a conversation starter and shows your attention to detail and willingness to go the extra mile.

Investing in a set of military dog tags can be the small but impactful detail that sets you apart from the competition. It can lead to career progression and business expansion. So, gear up and get ready to network like a pro.

In conclusion, military dog tags are not just for soldiers but can also be helpful for civilians in various situations. They can be personalized with important medical or emergency contact information to help first responders provide appropriate care during a crisis.




They can also be used as pet identification tags or fashionable accessories. Investing in military dog tags can provide peace of mind and save lives. So, don't underestimate the versatility and usefulness of these small metal tags in your everyday life.


Hits: 3100 | Leave a comment