Outfit Ideas To Shine On Valentine's… Night Out
Have you got a hot date for Valentine's Day and want to look your absolute best? Do you need a little inspiration when it comes to dressing up on Valentine's Day?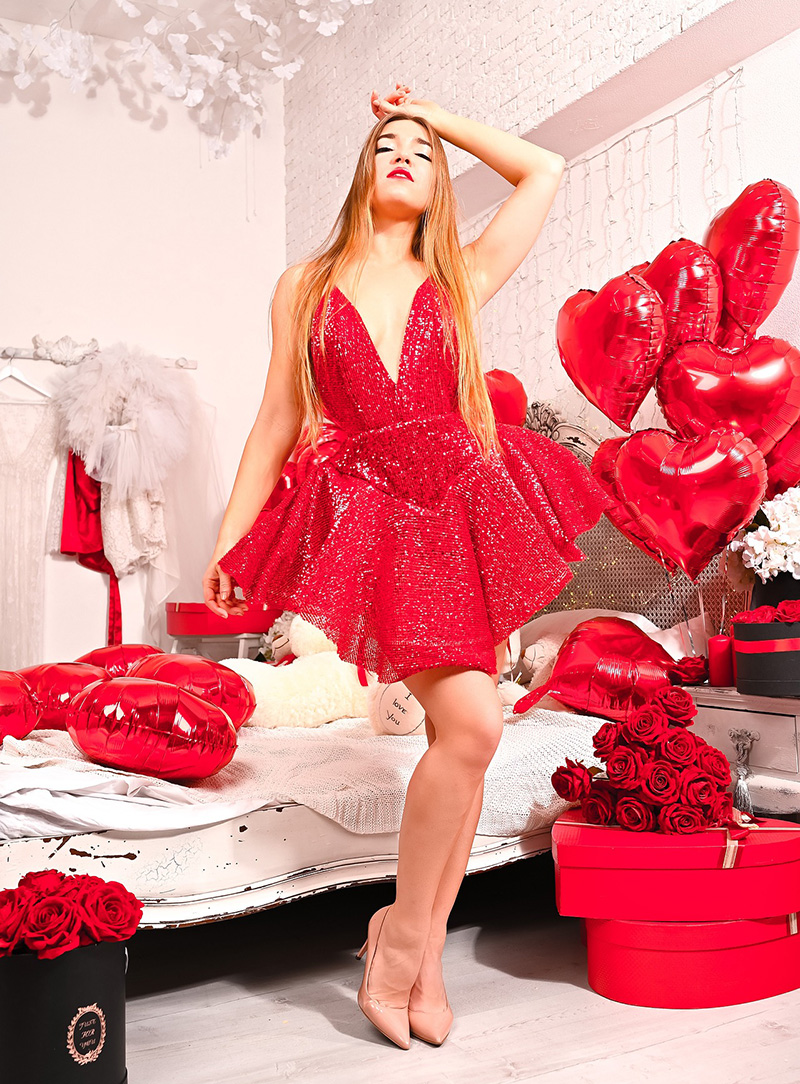 Valentine's Day may be just around the corner, but that doesn't mean it needs to look or feel the same as every other year. Give your special night out with a loved one some extra love this season by spicing up your style choices for an unforgettable evening.
This article will help you build the perfect wardrobe so you can step into the night feeling like a million bucks!
A Little Black Dress
When it comes to Valentine's Day, especially the evening of Valentine's Day when most people go out for a romantic dinner with their loved ones, it is a perfect time to dress up in that little black dress that sits in your cupboard waiting for the perfect occasion.
No matter what your plans are for Valentine's Day, whether you're going for a romantic dinner, going out to the movies, having sunset drinks, or something more casual, your little black dress will always be a good choice. Paired with a nice clutch bag, the LBD is always a good choice. Perfectly suited for any special occasion, designer clutch bags can take a little black dress from drab to fab in seconds. With designer products that offer unique silhouettes and fashion-forward details, designer clutch bags are the perfect way to make sure your look stands out from the crowd this night out.
If you're going for Valentine's Day-themed look, you can try pairing your black dress with a red clutch or even some red heels.
A Flirty Skirt
Another great option for Valentine's Day if you're going for a night out on the town, is a flirty skirt. If you're looking to show off your legs on Valentine's Day, a flirty skirt is a way to go. You can pair this short skirt with a cute top and some heels for both sexy and stylish-looking outfits. In addition to that, you can add an extra touch of romance by wearing some ruffles or lace somewhere on your outfit. Admittedly, a short skirt might be a bit chilly during the winter months, but a nice pair of tights under your leggings will always be a good option.
A Form-Fitting Dress
There is no doubt that a form-fitting, skin-tight dress, is one of the easiest ways for you to look sexy and sophisticated at the same time. This is one of your best options when it comes to looking hot on Valentine's Day. This type of dress will hug your curves in all the right places and is sure to get you noticed and have your heads turning. No matter your shape, you can choose a style that flatters your figure and pair it with heels for a night out on the town.
Jeans and a Cute Top
If you feel like you're not in the mood for dressing up this Valentine's Day and want to take a more casual approach, the next best thing is a comfortable pair of jeans and a cute top. There is no need to worry because you can still look good in jeans and a cute top. Just be sure to choose an outfit that makes you feel confident and comfortable, and you'll be sure to have a good time no matter where you end up going. If you want to dress up the outfit a little bit more and make it feel a little bit more festive for the occasion, you can add some accessories like heart-shaped earrings or even a red scarf to get into the spirit of the holiday.
Something Lacy
Last but not least, the final way to spice up your Valentine's Day outfit, especially for a night out on the town or even when you get back home, is to choose a lacy top or dress, or even some lingerie. Lace adds elegance to any outfit that other materials just can't. If you're looking to impress your date this Valentine's Day, consider adding some less to your ensemble to end the romance and be as sexy as possible.


Hits: 2540 | Leave a comment