4 Date Night Ideas in Baltimore
If you are one of almost 600 thousand residents in the city of Baltimore, you probably already know a lot of romantic places to spend a Friday night. Whether you are a local looking for something new, or you're new to the city yourself, there is a unique way you can come up with some ideas. Local and new businesses often advertise on one of the countless baltimore billboards. All you need to do is look up in the sky and you'll see some options!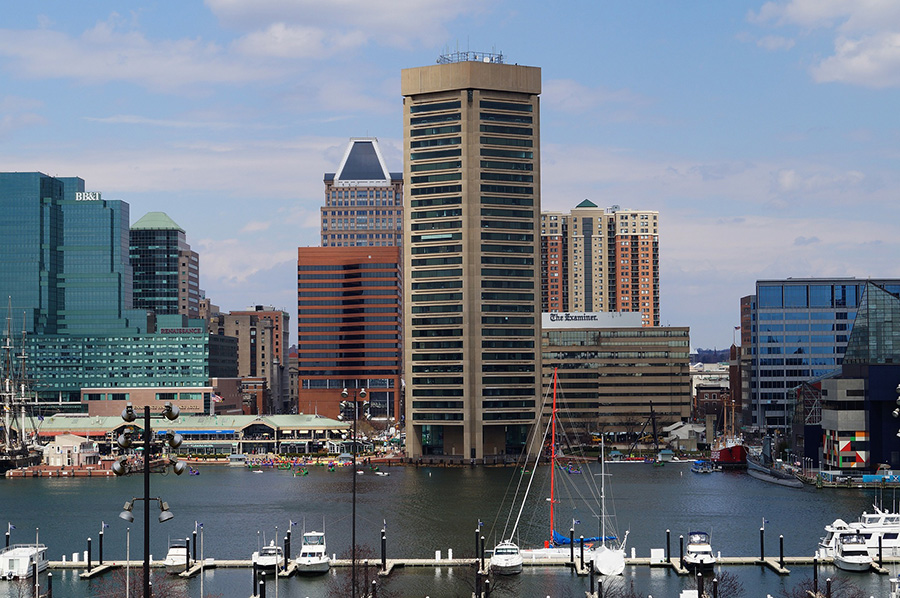 By paying attention to the advertising, you can be aware when unique events come up so you can have some fresh ideas, especially for a special occasion. To get you started, here are four date night ideas for the exciting city of Baltimore.
1. Get Dirty
Less than an hour from Washington D.C., (always an option for a long date night), Baltimore boasts plenty of attractions, restaurants, and venues. To give you and your partner a night to truly remember, maybe you should just get dirty.
As proven in the movie, Ghost, there are very few activities as flirtatious as making pottery! While it's not likely you'll be able to recreate the infamous movie scene, why not spend a date learning a few pottery basics?
Local artists, such as the ones at ClayGround Studio and Gallery, will show you that anyone can be an artist. You can customize a class specifically for the two of you, or even take the pressure off with a double date. Everyone can let their guard down and learn a few things about pottery. You will even get a souvenir you made together!
This is just one way to enjoy a unique date, but also support your local artists. If you're visiting from a small town, chances are there are not as many opportunities close to where you live, so this is also a great activity for out-of-town couples.
2. Strike Out
You could have a date night where you strike out (no, not that), go bowling! This old school date activity is often lost to more "obvious" romantic plans, but don't count it out as one of the most romantic dates.
Bowling is a great way to let your guard down, be yourself, and really laugh at yourself and have fun. There's no better way to get to know someone on a date than for them to be their genuine selves. And if you've been with your partner a long time, bowling is a terrific way to rekindle that "date night" spark.
An old school location that also offers open bowling. It is a great way to take away the temptation to compete, keep the evening fun and focus on each other rather than the game itself. It's also not a bad way to improve your bowling game together without the pressure and get ready to wow your friends at the next outing.
3. Take a Walk
There is nothing more romantic or traditional than taking a stroll together, arm in arm. The nice thing about adding a light walk to your date night is it accomplishes a few things. First, if you take a stroll after dinner, it's a clever way to shake off drowsiness (especially if you've had a few drinks). If you're in Baltimore, consider going to the Waterfront Promenade.
Weather permitting of course (and if she's wearing comfortable shoes), a stroll is also a wonderful way to explore the area. If you have just had dinner in a "walkable" area, take the time to visit a few local shops, watch some street performances, or just enjoy the architecture of the surrounding buildings.
It is also a great way to "snuggle" while standing up, or a perfect opportunity to hold hands and have a casual (or even serious) talk as the mood inspires. Also, if you've already spent a bit of money on the date itself, taking a romantic stroll is free! It is almost expected to have a small walk before ending the perfect date. Luckily, it can be easily incorporated at almost any time of the evening.
4. Be Smart
There is nothing wrong with challenging your intellect while on a date – if you dare. Not only is Johns Hopkins Medical Center located in Baltimore, but this amazing (and smart) city boasts dozens of educational attractions to keep you both guessing and amazed on date night.

The Maryland Science Center gives you both a chance to look up and marvel at the beautiful stars in our universe (and re-learn a few things that we should know from high school). It doesn't get much more romantic than that!

There is no perfect event or date night in any city. What makes a date special is choosing an activity that you will both enjoy effortlessly while being yourselves. If you happen to be dating in Baltimore, these


Hits: 4670 | Leave a comment