Five Apparel Items That Will Revamp Your Closet
The end of the year is full of both magic and chaos. With holiday parties happening just about every weekend, New Years eve events to prepare for and host, and mandatory family get togethers looming over all of our heads, the last thing anyone should feel stressed about this time of year is their wardrobe.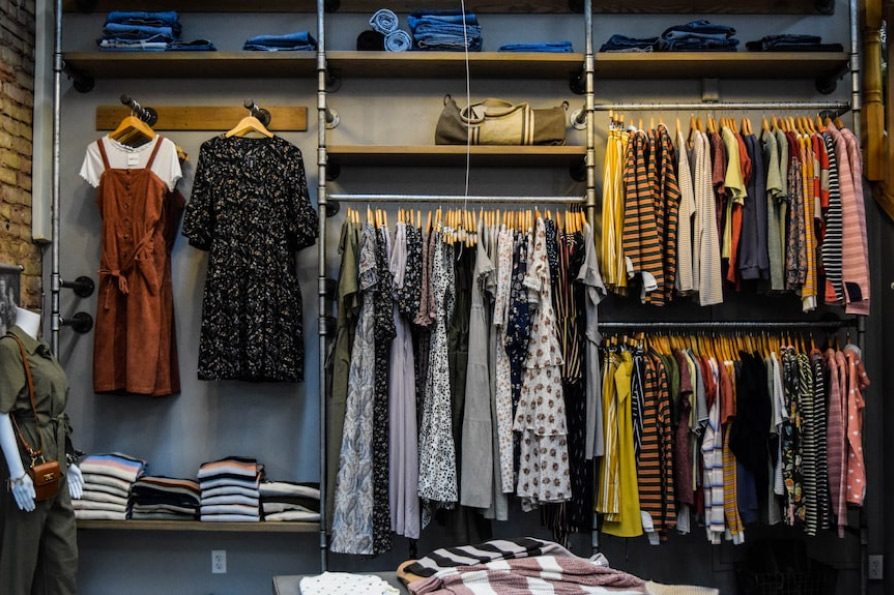 Our clothes are a direct expression of ourselves and our personality and the outfits we choose can also impact our mood. This makes it all the more important that we have outfits in our closet that make us feel beautiful, let us be ourselves, and still show up to holiday parties, family dinners, and other events in style. 
The following five items are must adds for any wardrobe and will certainly help revamp your closet. 
1. A Warm and Cozy Sweater Dress
First up on the list of clothing items that every wardrobe should feature this season is a warm and cozy sweater dress. These pieces are integral for the colder months of the year. Not only will they keep you warm, they're absolutely adorable and come in a wide range of styles and colors. 
Sweater dresses are also good to wear into the office or to family gatherings because while they can be extremely beautiful and flattering, they aren't designed to let you flaunt your cake. This makes them a great choice for family parties during this time of the year. 
Because they're designed with your warmth and comfort in mind, sweater dresses are also an excellent option for New Years' Eve parties. If you're planning to be bar hopping, or in the streets at all during the New Years' Eve celebrations, a sweater dress can keep you warm, while still looking absolutely lovely. 
2. A Stylish Kimono
Another wonderful piece that should be added to any modern wardrobe is a kimono. Kimonos are great for lounging around the house, getting the morning started, or winding down during the evening. They can be paired with silk pajama sets in order to really add to the soft layering, or even just a comfy cotton tee. 
No matter what you pair your kimono with, there's a kimono style for just about anyone and everyone. Kimonos are great because they come in a variety of different lengths and patterns that are sure to catch eyes and turn heads. If you're looking for something new to lounge around in, a kimono is the perfect modern choice to do just that. At the same time, a kimono makes a wonderful holiday gift for the beautiful woman in your life. Give her the gift of comfort by getting her a stylish, soft, and silky kimono to wear around the house or while you two cuddle up on the couch. 
3. Colorful and Stylish Yoga Pants
Yoga pants have been all the rave for quite some time now, and their popularity isn't going to go away any time soon. Yoga pants found their popularity through their versatility. They can be used for doing literal yoga, or they can be used as typical gym clothes, or even for running. Not only that, yoga pants are perfect for getting errands done, working/lounging around the house, or even going out for a casual night with friends. 
Adding some fresh pairs of yoga pants in newer styles and more modern prints to your closet will give you a great selection of bottoms that will match a wide variety of tops. Not only that, but you'll have plenty of options that are great for just about any occasion. 
4. Finding Accent Pieces
The most important clothing in any closet is almost unarguably the accent pieces. These are the pieces that you can mix and match with your base layer outfit to bring out a bit more of your personality, the style of the base outfit, and to make the whole thing feel more like you. 
Not only that, but accent pieces can also help give an outfit direction. For instance, depending on the accent pieces, an outfit could go from western/cowgirl to punk with just a few minor adjustments to the look. 
5. Something for the Bedroom
Everyone should have a few outfits that are just for themselves, or themselves and their partner to enjoy. Whether it's a bit of lingerie or a cute bedroom set, everyone needs a few fun pieces that make them feel sexy.

This could also make a good gift during the holidays for your lover or partner. If you know them and their style well enough, perhaps a romantic and intimate gift is just the spark that will keep you both warm during the cold season. 

Curating the perfect modern wardrobe can take a lot of work and attention to detail. It's smart to start with a collection of base layers, and add in a variety of accent pieces as you shop over the years. Try to continue updating your wardrobe too with good finds at thrift stores and other second hand shops. 


Hits: 7162 | Leave a comment