How to Style Your Japanese Streetwear
Young people are adopting streetwear as a growing trend and a form of self-expression and identification. The styling of streetwear varies a little bit depending on the country. However, one of the most popular options is Japanese streetwear, which combines traditional Japanese culture with western fashion trends.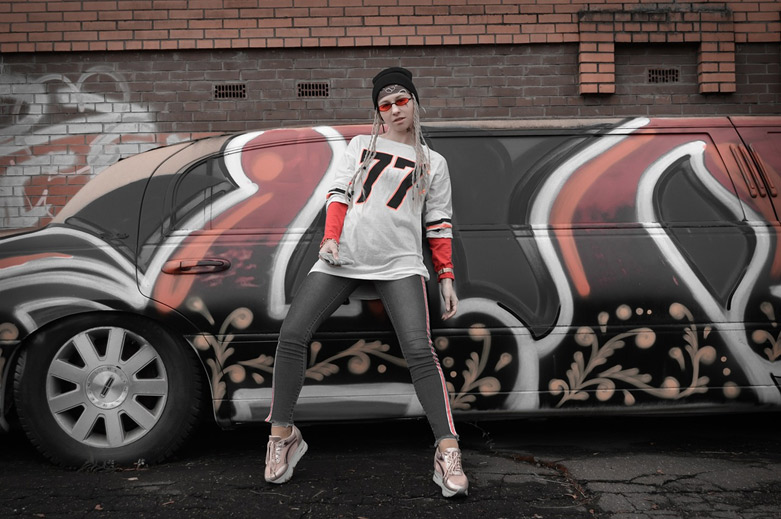 Styling Your Streetwear
The various ways to wear Japanese street clothes will be the main topic of this article.
Fancy, Vibrant Hair
To achieve the Japanese street look, you must have vibrant, multicolored hair. Blue, green, pink, and purple are the most popular hair colors on the streets of Japan. These hair colors and hairdos, like braided cornrows, buns, and pigtails, are currently popular on the streets of Japanese fashion. Be sure to color your hair perfectly if you want to pull off this.
Pick Bright Hues
Japanese streetwear is unlike the more subdued hues in other nations. With Japanese streetwear, being loud and colorful are vital components. It would help if you wore clothing in shades of black, blue, red, purple, pink, and lime green.

Japanese streetwear promotes personal expression, so you have to stand out. Combining neon and black hues will catch the eye of the audience. If you are feeling brave, wear red against red.
Platform Boots, Shoes, or Sneakers
Sneakers and platform shoes are unquestionably the go-to options when trying to make a statement. They go well with skirts of varying lengths and patterns. One benefit of wearing platform boots or sneakers is that they lengthen your legs and give you more self-confidence.
Statement Purse
A statement bag is essential for standing out. Japanese street-style bags come in various distinctive designs, from handbags to backpacks. On a black day out, for instance, holographic or iridescent colored bags will be ideal.
Accessories
A Japanese streetwear outfit is only complete with the right accessories. A lack of jewelry or accessories gives the impression that your outfit is missing a statement piece. Colorful neck chains, berets, hats, hair bands, and hair clips are great for an edgy and casual style.
Add Layers
The purpose of layering is to wear two pairs of clothes on top of one another. This must be challenging for those just experimenting with Japanese street fashion for the first time. Knowing what outfit or clothing looks best over another can be challenging. However, you can get it right with a bit of practice. For instance, you may wear a Noragi jacket over a black or white polo or a turtleneck t-shirt with loose-fitting pants.
Pants
Pants like joggers and baggies are a great addition to your street wardrobe. You can pair them with T-shirts, jackets, and cardigans. In this Japanese streetwear shop, you will find all the types of pants you need to pull off your look.

Japanese streetwear, like any streetwear, is centered on being true to yourself and wearing the clothes you feel most confident irrespective of the trend. Because of this, self-confidence is necessary for pulling off any street style.


Hits: 2891 | Leave a comment