11 Special Winter Solstice Wedding Ideas You Should Try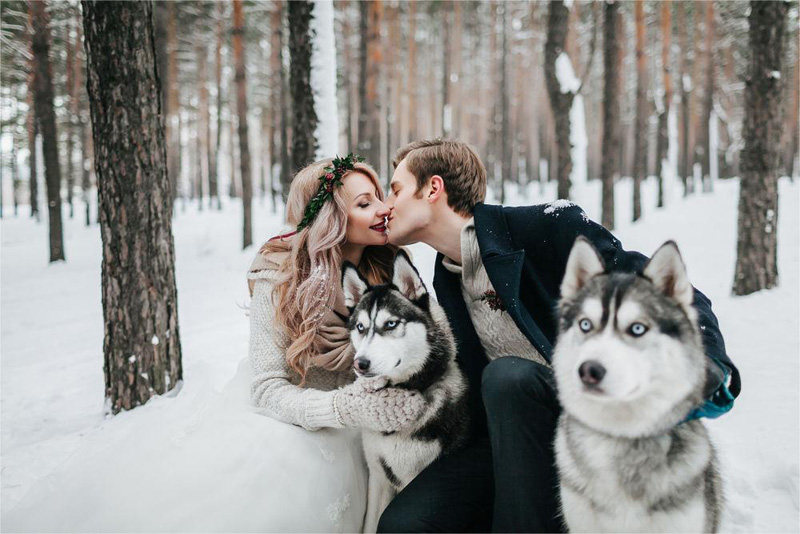 The winter solstice is happening on December 21, 2022, at 4:48 P.M. EST. And if you set your heart on getting married sometime in December, you might want to do it at the winter solstice. If ever, your winter solstice wedding will happen on the shortest Wednesday of this year. And not to mention, it will mark the first day of astronomical winter.
Not yet convinced? Here is a short guide about the meaning of winter solstice, its symbolism, and some wedding tips and ideas. Find easy ways to perfect your winter solstice wedding.
What is the Winter Solstice?
The winter solstice is that time of the year with the fewest hours of sunlight. The earth's Northern Hemisphere tilts farthest from the sun during the winter solstice. Unlike during summer, this time, the sun arcs at its lowest, closest to the horizon. For the Northern Hemisphere, the winter solstice occurs annually on December 21 or 22, while for the Southern Hemisphere, it occurs on June 20 or 21.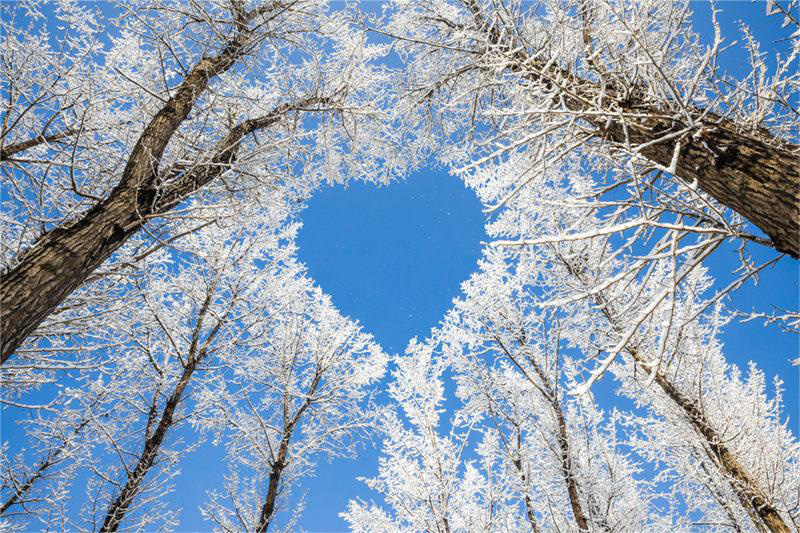 Is a Winter Solstice Wedding a Good Idea?
Winter solstice is a good time of the year to get married. Here are two symbolisms that will convince you. One, the winter solstice represents the death and rebirth of the sun. Ancient people see the sun's death as a time for self-reflection. And the sun's rebirth represents a new beginning. This meaning is very fitting for couples who will enter a fresh start in their relationship.
Also, the winter solstice reminds people that light comes after darkness. A relationship will have bad days, but you can also expect better days.
Enchanting Winter Solstice Wedding Ideas
Here are some wedding ideas to make your winter solstice wedding a day or night to remember.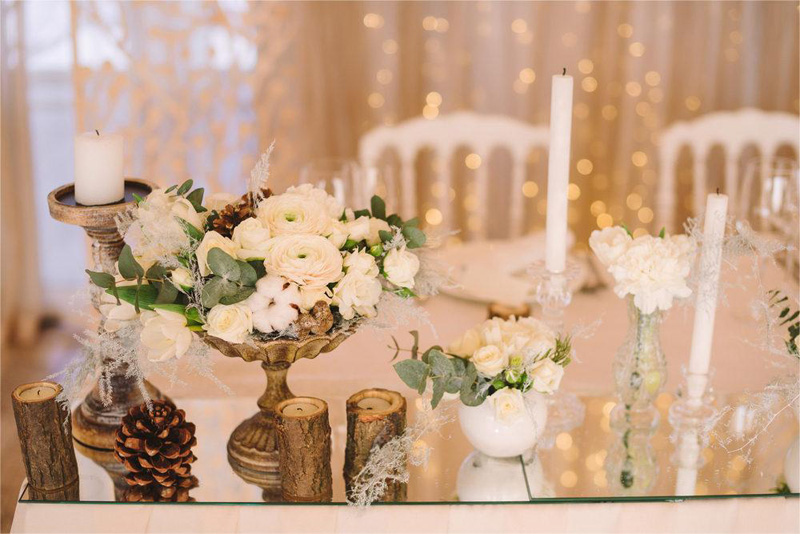 Wedding Elements
Add celestial elements to distinct winter features of snow and pine trees to differentiate your winter solstice wedding from a typical winter union. Some heavenly features are the sun, earth, moon, and stars. Injecting them into the theme represents the astronomical definition of winter.
Wedding Color Palette
Any wedding planning gets manageable if you start with a color palette. For a winter solstice wedding, you can play with white, red, and green to represent the winter aspect. Add in gold, silver, and black to represent the celestial elements.
Wedding Venue
Rustic venues like a holiday ski chalet, engine room, and barn are some of your winter venue choices. They are accessible and versatile.
Wedding Invitation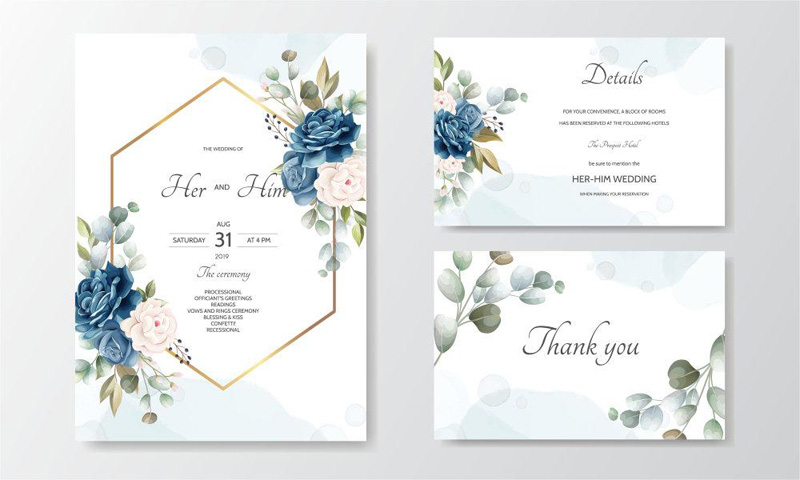 Send your guests a wedding invitation suite with your chosen colors. A wedding invitation with shades of blue and accents of gold will look good in the mailbox.
Wedding Guestbook
Upon entering the venue, let your wedding guests sign your guestbook. You can use the same design as your wedding invitation. Your guests' messages will be a good source of wisdom to guide you and your partner in your married life.  
Bridal Gown
Channel the elegance and sophistication of Ice Queen in the galaxy. You can wear a long sleeve ball wedding gown detailed with glitter and beads. These embellishments will look like twinkling stars from afar.
Wedding Bouquet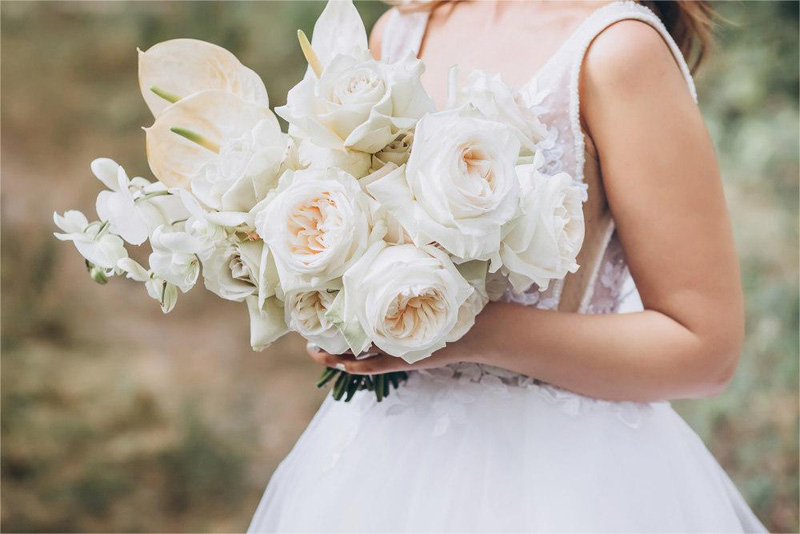 No matter what the wedding theme is, a bouquet is a staple. Combine local winter blooms or your favorite flowers for your wedding bouquet. You can use white or off-white-colored flowers and verdant greens. An emerald green ribbon will be an excellent way to hold them together. Let a part of the ribbon flow to add drama to your bridal walk.  
Groom Suit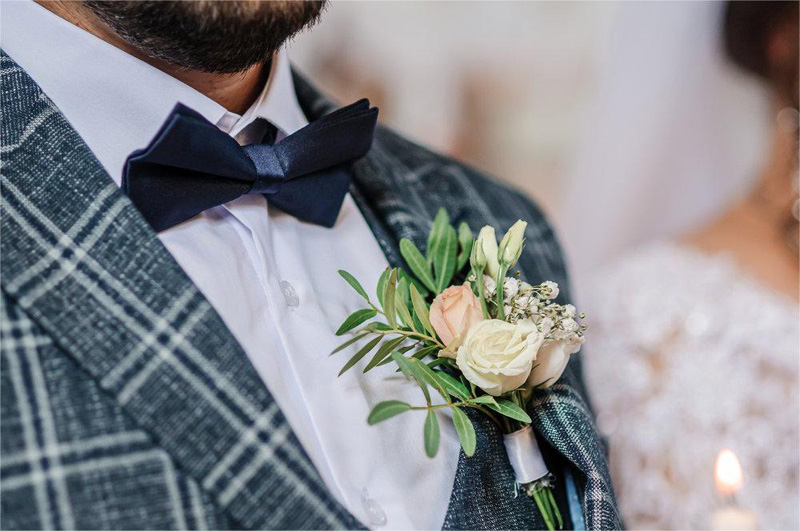 See your groom awaiting you at the end of the aisle in a 3-piece grey and black tweed suit. Accessorize with a tie with a blue geometric design. A mini pinecone boutonniere will add a touch of winter.  
Bridesmaid Dresses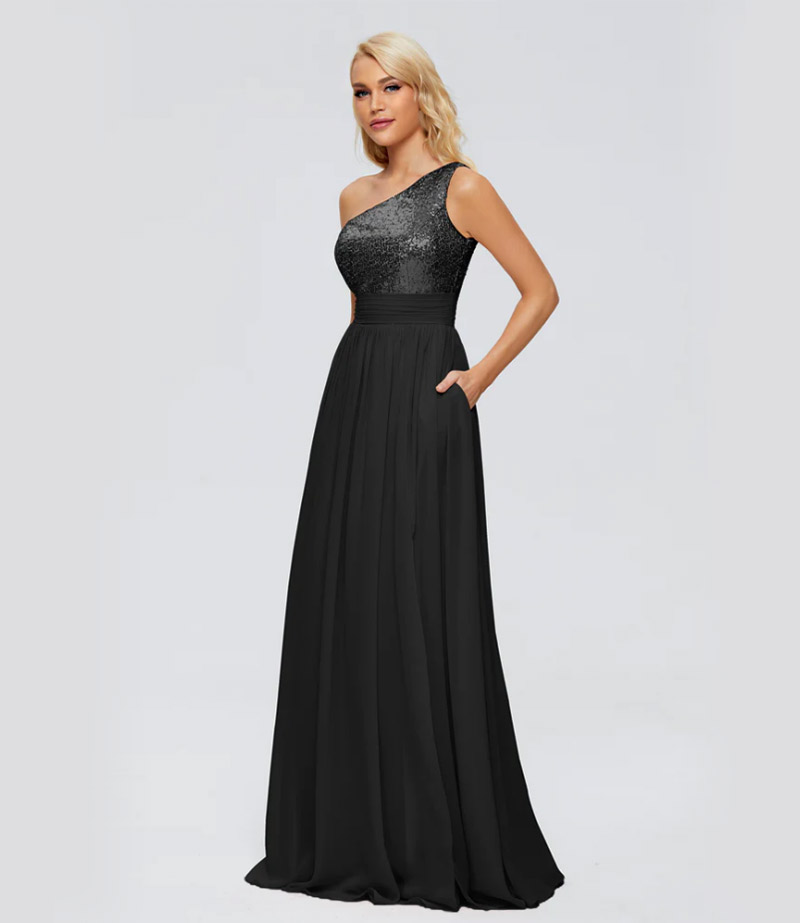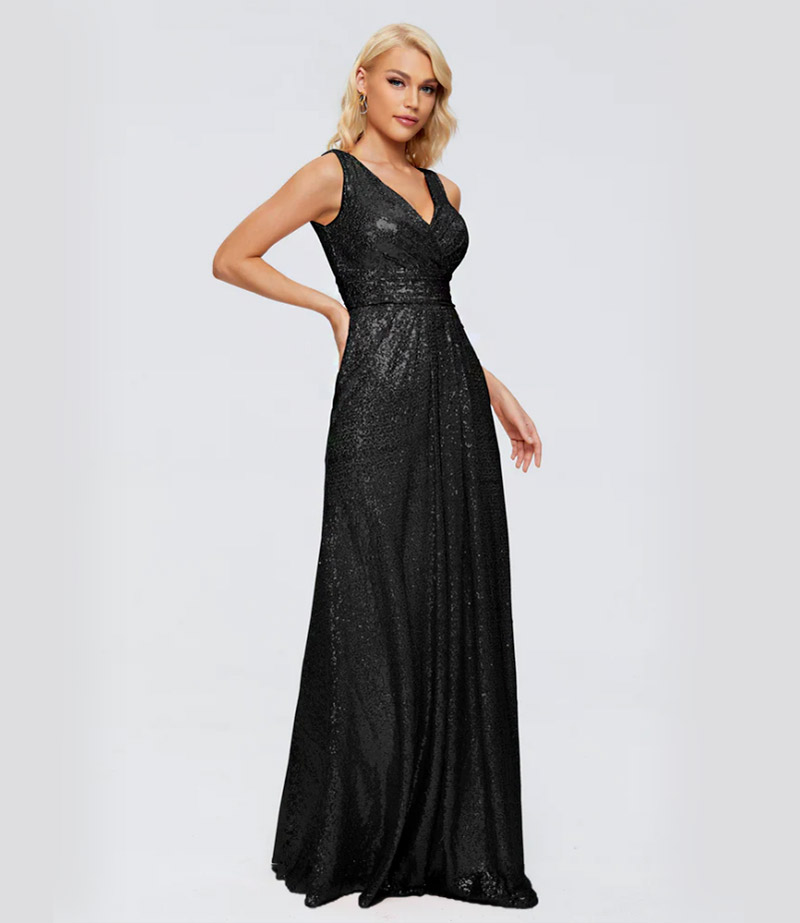 Let your bridesmaids complement the celestial side of the winter solstice wedding theme. Black bridesmaid dresses or brown dresses in a sequinned fabric will elevate their beauty and confidence. You can also mix and match the dress styles, such as scoop, one-shoulder, or column. Those sequins will look like stars shining in a pitch-dark night sky.
Table Set-Up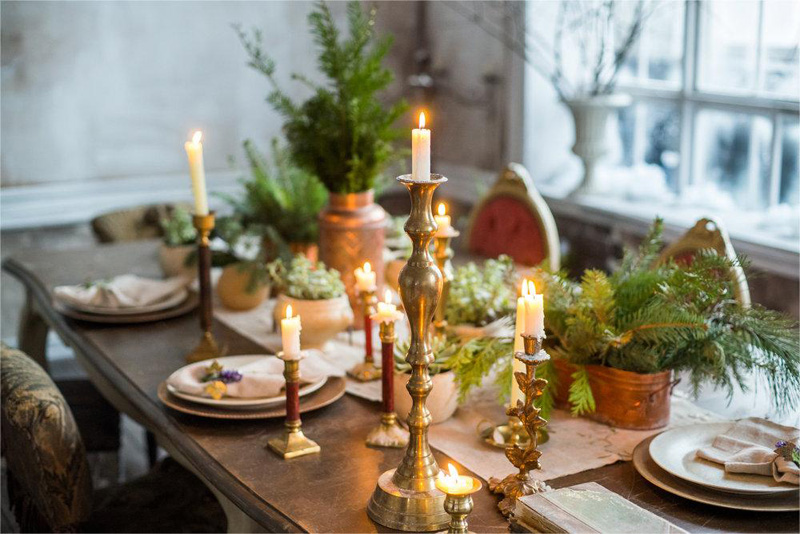 For the wedding reception, arrange long wooden tables. Never mind wrapping the tables with linens. Use a table runner instead and place candles in the middle. Arrange plates on top of brown or beige plate chargers. Balance the simplicity of the table plan by hanging acrylic globes and a green wreath. Inside the transparent spheres, you can put LED-powered candles.
Wedding Cake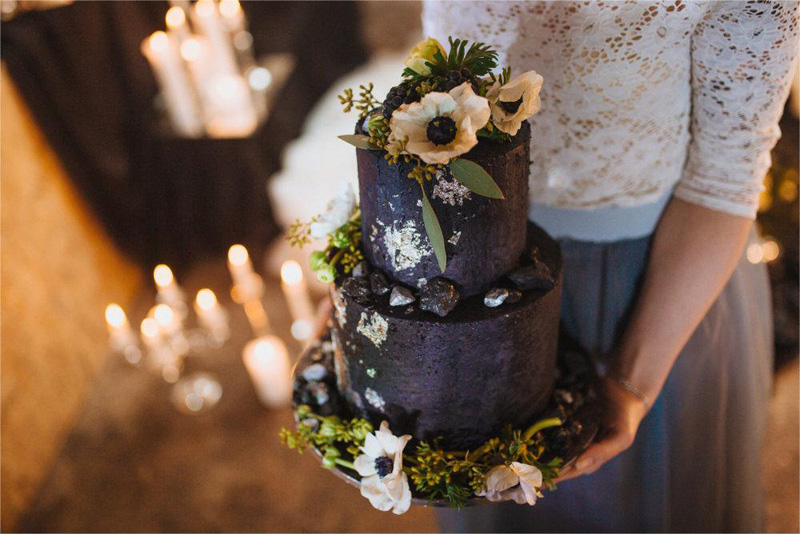 A three-tiered cake enrobed in marble-designed fondant will add sweetness to the menu. The gold color accent on the fondant looks like a constellation.  

 

A wedding is a once-in-a-lifetime event, while winter solstice is a once-in-a-year occurrence. And when these two combine, expect a successful celebration.

A winter solstice wedding is easy to achieve. Throw in your typical winter ideas like snow, pine trees, wreaths, and warm chocolate drink. And to bring out the solstice side, you can incorporate celestial elements, such as the sun, moon, and stars.


Hits: 4493 | Leave a comment