Colored Diamond Engagement Rings For When You Pop The Question
So you have decided- you have found the person you want to spend the rest of your life with. Great! But what now?
Asking the big question is most likely the next on your list. But before you even pop a 'will you marry me?', there are a few things to plan and consider and one of the most crucial is to find the best engagement ring for your soon to be fiancee.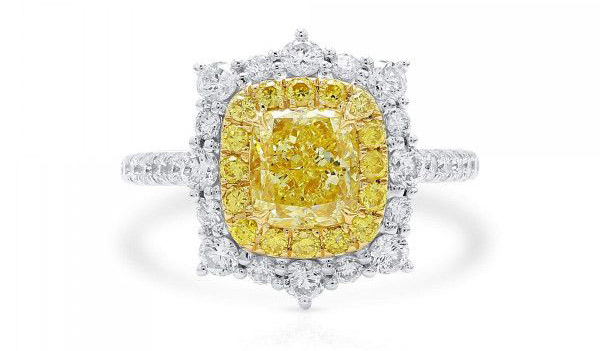 It can be challenging to find the right one, given that the options seem to be endless. But if you ended up here, then the chances of you deviating from the norm of getting a clear diamond engagement ring is high.
You may already be thinking of getting a colored diamond engagement ring and that's a completely valid thought. Surely, the reason behind it is that you mean to give the love of your life a very unique rock.
Well, good news because you're on the right track. Colored diamonds from bespoke jewellers like Astteria make for pretty and meaningful engagement rings! Continue reading to know more.
Why Opt For Colored Diamond Engagement Rings?
Uniqueness is one thing- but it's really more of a personal preference.
It could be that colored diamonds remind you of your soon to be other half. They can be fun, artistic, has a strong character and encompasses a certain attribute that points to a specific diamond color.
Regardless of the reason, colored diamond for engagement rings are truly special and are truly a great choice for such an important moment in your life.
What Makes Colored Diamond Engagement Rings Special?
Diamonds in itself are already extraordinary considering the process of how they are made. Now add some pretty colors and the complexity of how they came to be and you get an even striking gem.
Different colors of diamonds start as the same color- which is clear but during development, certain particles get trapped and result in changes in the stone. These 'accidents' then become the colorful diamonds that we have come to love and admire.
Preparing a colored diamond engagement ring which can have a deeper meaning such as your significant other's favorite color, the color of their gemstone, or they reflect the meaning of the stone's color are excellent factors to consider when choosing the best ring for your engagement.
Are Colored Diamond Engagement Rings Difficult To Find?
Natural colored diamonds can be challenging to find but more than their rarity, it's the price tag attached to them that's a more pressing concern.

Given the decrease in production, for example, natural pink diamonds whose main supplier like the Argyle Mine had closed down- the cost of this popular diamond sits on the higher end.

In terms of finding the perfect engagement ring, it is crucial to find a reputable jewelry store such as the likes of Astteria to make sure that you purchase the best quality of jewelry.

There is a wide array of colored diamond jewelry in the market and although not the classic choice, these colorful gems on engagement rings make for a very striking and unique look.

Everyone who will see the rock on your significant other's finger will surely fall in love with it- even more so, your soon to be better half.


Hits: 4319 | Leave a comment