Are Oversized Clothes Still in Style? Here's What You Need To Know
One of the most interesting fashion trends to become popular in recent years is oversized clothing. These are clothing items that are specifically made to be too big, for a baggy, fuller-shaped look. They're a favorite among Gen Z, many fashion influencers, and celebrities like Justin Beiber, Billie Eilish, and Emily Ratatjkowski to name a few. But how did oversized clothing become the hot style it is today? What are some of the top ways to rock an oversized ensemble? Are oversized clothes a trend that's still in style today? We've got answers to all your oversized fashion questions, as well as tips and tricks on how to make the oversized style your own from experts in the fashion world.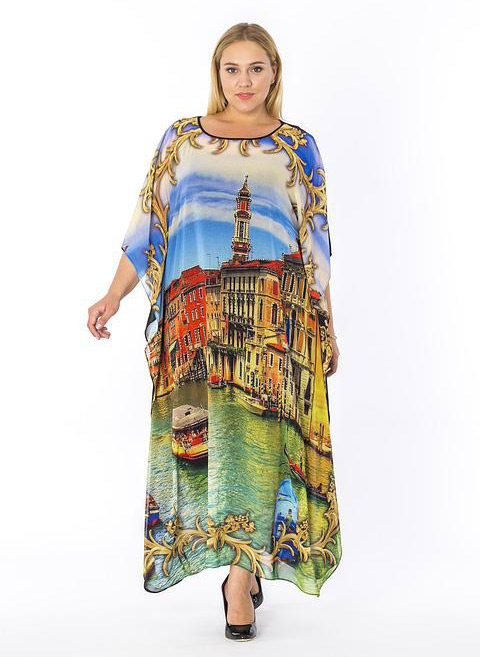 How Oversized Clothes Became a Fashion Must Have
With the advent of the Covid-19 pandemic in 2020, we all found ourselves staying at home a lot more. With less need for outdoor clothing, many turned their fashion focus to comfort.
"We lived through an incredibly stressful few years. Dealing with that led many people to search for clothing options that provided a more comfortable, looser silhouette. Oversized fashion helped to fill that need," says Zach Goldstein, CEO of Public Rec.
It makes sense that people would want comfort when spending their days at home. With people no longer needing to dress up for work – or at least, half dress up; if you didn't wear pants for your Zoom meetings during the depths of the pandemic, we won't judge you – it opened up the opportunity for comfortable clothing that was still stylish to become a fashion norm.
"In an interesting way, the pandemic opened up some new doors as to what defines a fashionable look. Structured outfits and body con clothing fell to the background for a looser, more comfortable style," says Ann McFerran, CEO of Glamnetic. 
Additionally, oversized looks allow space to look cool without having to reveal the body in ways someone might not want to. For instance, singer Billie Eillish, mentioned above, has found wearing oversized clothing a helpful means of controlling the conversation about her body in the media.
Eillish has also commented on how she finds comfort in wearing oversized clothes, remarking in one interview, "It's less about, 'My body is ugly, I don't want you to see it.' It's more about, 'I'm not comfortable wearing this. I'm comfortable wearing [baggier clothes].'"
Eillish stands as an example of why people gravitate toward oversized fashion items and is a clear influencer of popular oversized trends today. 
In addition to the comfort that oversized clothing items can provide, many have found confidence mbracing an oversized style as well.
"I personally find that the more comfortable someone feels in an outfit, the more confident they're going to feel wearing it," says Haim Medine, Creative Director at Mark Henry. "When you wear an outfit that's too tight, or accentuates features you don't want, you're not going to feel your best self, and people will notice that discomfort. But, when you wear something that allows you space to breathe, and more freedom of movement, you'll feel more comfortable and more confident in the look you've chosen."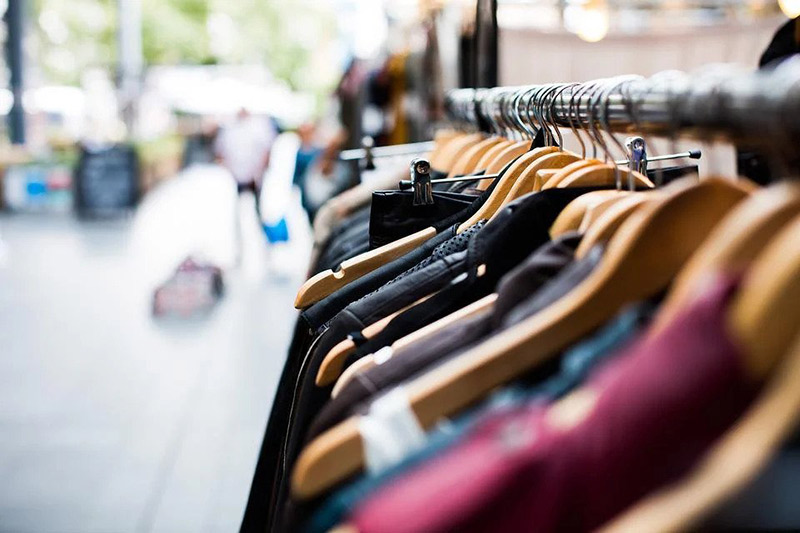 Others have gravitated to oversized fashion for the heightened silhouette it provides.
"It's an easy way to elevate your style without changing the types of pieces you would typically wear," says Gigi Ji, Head of Brand and Business Development at Kokolu. "For instance, if you're a fan of blazers and trousers, you could try an oversized set to add some variety to your existing wardrobe. Oversized fashion allows the opportunity to play with clothing shape and structure in a way that you might not have tried before."
Clearly, oversized clothes have become a favorite in the fashion world for a variety of reasons including comfort, confidence, as well as to elevate your personal style. 
The Most Popular Oversized Fashion Styles
There are a great number of popular oversized fashion clothing items to choose from when considering adding an oversized ensemble to your closet. Some of the most popular oversized clothing styles include: 
Blazers
As mentioned above, blazers are a top pick when it comes to oversized clothing choices.
"Oversized blazers are an incredibly versatile piece of clothing. You can pair them with a matching set of oversized trousers, or layer them over a tight-fitting crop top or dress to add contrasting shape to your look," says Karim Hachem, VP of eCommerce at Maxine of Hollywood. Oversized blazers also come in a wide range of textures and hues. "A great way to stand out is in an oversized blazer in a bright color or striking pattern," says Umer Usman, Head of Growth from AvantStay. "It's an unexpected statement piece that catches the eye, while also acting as an incredibly comfortable outerwear layer. A fashion win-win, if you ask me." 
Trousers
Oversized trousers have also become quite the rage in the past few years.
"Oversized trousers provide a slouchy, yet well-tailored silhouette that's very popular these days," says Caleb Ulffer, CEO of Haven Athletic. "They're reminiscent of Old Hollywood styles worn by actresses of the '40s and '50s. They provide a semi-structured bottom that makes room for the hips and legs, making them easy to walk and relax in." Oversized trousers come in a variety of styles and fabrics, making them a wonderfully versatile option too. "You can easily style them with a matching oversized blazer, or pair them with a simple body suit to create a sleek, tied-together look," says Karim Hachem, VP of eCommerce at Sunshine 79. "Add a belt to hold your pants perfectly in place, and you've got a perfect oversized outfit."
Sweatshirts
Oversized sweatshirts have been popular for years, and have become a favorite of celebrities like pop star Ariana Grande. Grande has found many ways to style oversized sweatshirts, often wearing them as a dress paired with thigh-high boots, for a casual but fashionable look.
Speaking about her fashion choices, Grande once said, "I was never comfortable because I was always trying to wear what was trendy, but it never felt right on my body or in my skin. It felt wrong. I was finally like, hey, fashion and style can be just about self-expression, about what makes you feel stylish."
It's clear that Grande feels both comfortable and stylish in oversized clothing as she continues to express herself in exciting, new oversized sweatshirt looks. 
When looking for ways to style an oversized sweatshirt, consider whether you want it to be the main attraction, or if you want to pair it with other pieces.
"An oversized sweatshirt and over-the-knee boots is always a great way to spice up a casual look," says Mark Sider, CEO and Co-Founder of Greater Than. "If you want to try something new, you could pair the sweatshirt with a sequin skirt underneath for some extra flair. Or if you want to add definition to your waist, you could layer a corset belt over the sweatshirt to cinch everything in." 
Jeans
Shockingly, after many long years at the top of the denim pyramid, skinny jeans are out!
According to Rachel Reid, CEO of Subtl Beauty, "Gen Z seems to be much more into baggier, oversized jean styles rather than skinny, stovepipe ones. They're opting for denim styles that are looser and allow for freer movement."
Some popular oversized denim styles include boyfriend cut jeans, mid-rise boot cut jeans, and flare jeans. These styles can be paired with a wide variety of tops: for instance, if you want a totally oversized look, you could pair your jeans with an oversized tee, either tucked in or out, depending on your preference. Or, if you want a tighter fitting top, nothing's more classic than a white tank and a pair of baggy denim. If you're looking for a bolder style, embrace the Y2K look that's become popular recently and try a pair of oversized denim in a bold color or print. For outerwear, you could pair your baggy denim with your favorite leather jacket, or go full denim-on-denim with an oversized jean jacket to match your pants. 
Are Oversized Clothes Still in Style? 
It's become pretty clear that oversized fashion trends are here to stay. For many, oversized clothing became a comfortable alternative to form-fitting clothes that didn't make sense to wear at home during the pandemic. Oversized clothing provided an opportunity to choose comfortable clothing items that were still stylish. As the world has opened up, many have continued to embrace oversized clothes as a way to create casual street looks with an elevated silhouette. Additionally, many people have found that wearing oversized clothing makes them feel more confident, as they're able to display and highlight the parts of their body that they want to, and have more freedom to move and breathe. 

When choosing oversized clothes for yourself, it's important to take your personal style into account. Consider if you'd want to wear a full oversized matching blazer and trouser set, or if you'd like to stick with a single oversized item like a sweatshirt or pair of jeans that you can accentuate with regular-sized clothing pieces and accessories. Don't be afraid to dip your toes into the world of oversized fashion, as it's clear these stylish, slouchy clothes are here to stay. 


Hits: 4219 | Leave a comment