A Man's Guide to Stylish Summer Fashion
Summer is here, and that means it's time to ditch the heavy fabrics and bulky wintertime pieces. Summer is for soaking up rays, and looking fashionable in casual, stylish clothes.
But if you're like most guys, you might be at a loss to decide what to wear now that the days are long and hot. You need to choose pieces in light, breathable fabrics so you don't overheat. You can also go for brighter, lighter colors and a looser fit now that the weather is warmer. Here's what you need to know to stay stylish all summer long.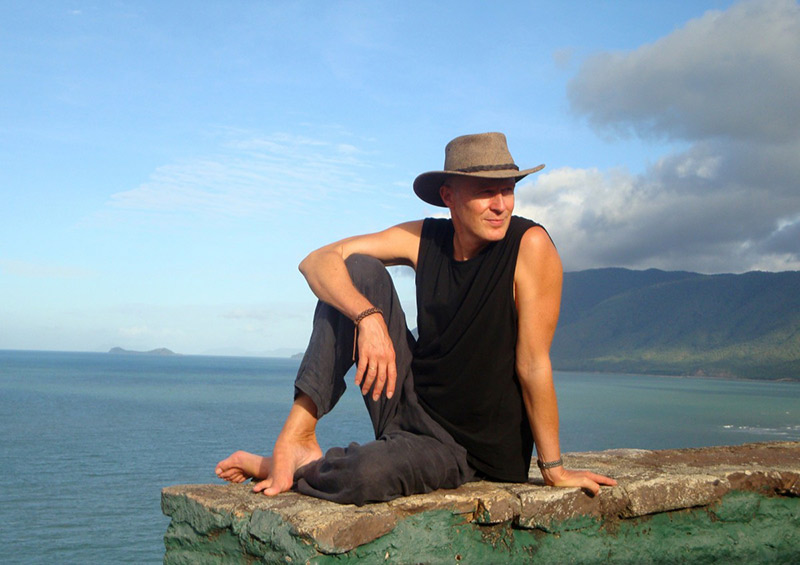 Choose the Right Fabrics
You definitely don't want to be wearing heavy fabrics in the summer heat, so leave those pieces you picked up in January in the back of your closet for now. Winter clothes are made with heavier fabrics and tighter weaves that trap your body heat and keep you warm, but that's not what you need for summer.
Summer clothes should be made with lighter weaves in fabrics that help promote air circulation and wick away sweat. Cotton and linen are the classic choices, but they aren't the only ones. 
If going for cotton pieces, choose 100 percent cotton or cotton blends that incorporate other breathable, lightweight fabrics, like silk or linen. Cotton has a tighter weave than some other breathable fabrics, so it's less likely to wrinkle than a choice like linen, which has a much looser weave. Choose pieces made from pima or supima cotton, which has a longer strand and is softer as a result.
Linen is also a great choice for summer clothes. Linen is made from flax and has a much looser weave than cotton, allowing a lot of air circulation around your skin to keep you cool in the hottest climates. A good linen will actually wrinkle more than a cheap linen. Avoid stiff linens that crease rather than wrinkle.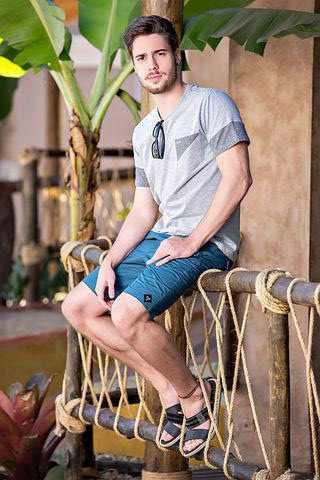 You don't need to shy from synthetics, either. Fabric technology for men's clothing has gotten a lot better than it was a generation ago. Look for synthetic fabrics blended with cotton for a nicer feel and maximum breathability. Shop men's clothing in cotton/synthetic blends for tops and linen/synthetic blends for bottoms.
Go for Bright, Light Colors
Summertime is the time to bring some color into your outfits. While neutral colors like navy, brown, beige, gray, and black are easier to mix and match, colors and patterns are a great way to summer-ize them. 
For summer 2022, sunwashed colors, which look slightly faded, are in. Fill your summer capsule wardrobe with preppy pieces like polo shirts, button-downs, drawstring shorts, white sneakers, chinos and blazers. Add some brighter colors and fun patterns. If you're not comfortable wearing yellows, reds, blues, and pinks, go for lighter shades of your basic neutrals, like light denim or beige chinos, for example. Don't forget to lighten up your accessories – go for light brown shoes and light brown sunglasses in the summer, for example. 
Aim for a More Relaxed Fit
Getting a proper fit is the first rule of men's fashion, and every other time of year, you'd be well-advised to choose slimmer-fitting pieces, even going a size smaller than you think you need to. But in the summer, you need to choose airier pieces with a looser fit. These pieces allow more air to circulate around your skin, which helps keep you cool. Go for a more relaxed cut for t-shirts and button-downs, and choose straight-leg and other fuller cuts for pants and shorts.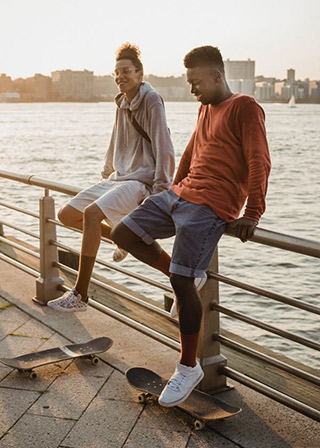 Dress For What You're Doing
Summer is the time for all sorts of outdoor activities, so make sure you're wearing the right clothes for whatever activity you're doing. If you're going hiking, you might want to wear long hiking pants to protect your legs from brambles and bugs. Grab a pair of cargo pants so you don't have to carry everything on your back. Choose breathable shirts and quick-dry swim shorts for the beach. For the golf course, shorts and chinos with a polo shirt should be stylish and comfortable and adhere to the course's dress code.

There's no need to be mystified by men's summer fashion. Choose pieces in breathable fabrics and don't be afraid to experiment with fun colors and patterns. Summer is all about getting out of the house and strutting your stuff. With the right summer wardrobe, it'll be easy to stay comfortable and stylish for as long as the hot summer weather lasts. 


Hits: 4336 | Leave a comment