What is the difference between a slide, sandal and a mule?
You may or may not have recently heard of mules or slides. But you've undoubtedly seen a pair of these fashionable, peculiar-looking (maybe) shoes on Instagram. Don't worry; we'll discuss slides vs. mules and what they are in a moment. You might first dislike these. But after giving your favorite fashion bloggers a second or third look, you're sure to fall in love with them.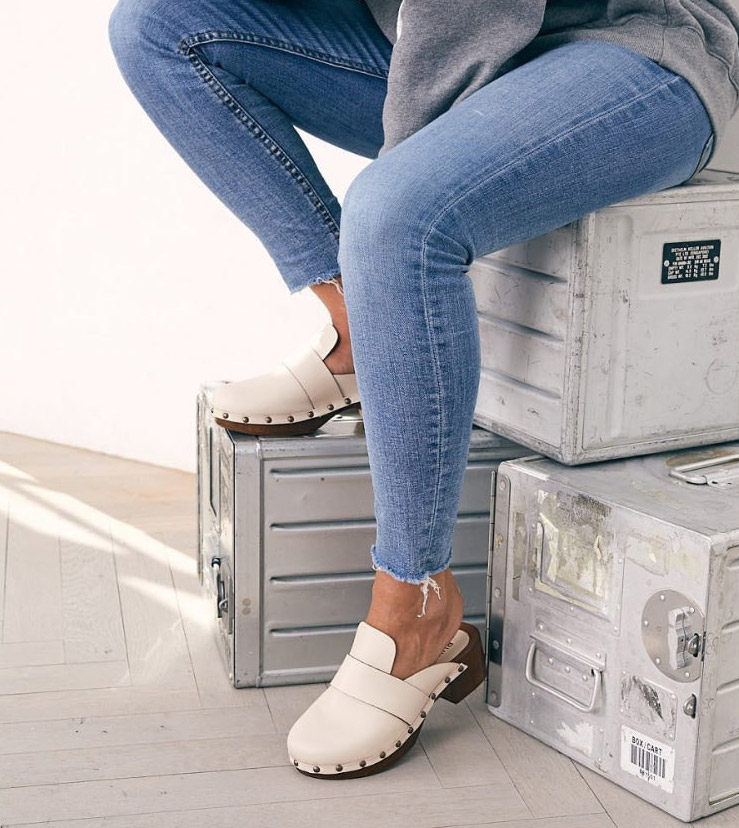 Did you know that women's mules were Marilyn Monroe's preferred type of footwear? It is real! Nevertheless, if you don't keep up with shoe fashion as well as others, you could be wondering what a mule shoe is.
Mules are footwear without a back or other support for the wearer's heel or foot. Softer fabrics cover around two thirds of a mule, leaving the back free. Mules come in a range of heel heights; some have a high heel while others resemble slippers more. Before you respond, "But mules are clogs," no! Clogs have thick, rubber or wooden soles. Mules are trendier, more upscale, and more stylish. While mules are fashion week style icons, clogs are associated with German beer girls and are inappropriate in public.
But what is the difference between a slide, sandal and a mule?
Firstly, the fundamentals: backless shoes include both mules and slides. In other words, neither of them has the portion of the shoe that wraps around the heel and makes it simple to put your foot inside. Slides are referred to as slides for just this reason. Even though mules and slides expressly state which portion of the foot is visible, many people may mistakenly classify them as sandals because neither is a totally closed shoe.

Slides and mules vary primarily in that slides have open toes and mules have not.

Conversely, due to their history as sportswear, slides have become quite common among guys. Comfortable footbed inserts were first created by the shoe industry, which eventually transformed them into complete shoes by adding a strap over the straightforward molded footbed. To wear when moving from the changing area to the gym mat, this straightforward design was initially intended for "gymnastic shoes." The slide became well-liked among casual clothing outside of the gym.

For swimmers and lovers of water activities, a rubber version of this slide sandal was next created. The poolside slip-ons are also used when getting dressed after a swim. They became so popular and were finally worn everywhere. They were even spotted at the beach.

Slides are seen as more casual shoes because to their different structural design, whilst mules may be taken to more formal occasions. This does not imply, however, that mules cannot be comfortable enough to wear every day or that slides, which resemble slippers at first glance, are purely informal. They have been incorporated into the collections of high-end fashion designers like Marc Jacobs, Prada, Nike, Gucci, Burberry, and Walk London. The designers' repertoire of styles and concepts is wide-ranging. The primary motivation for wearing mules and slides is simply comfort; in the 17th century, mules were frequently seen in European dressing rooms and boudoirs. Slides date all the way back to Rome. Although they are frequently believed to have origins in Ancient Egypt or Ancient Greece, there isn't enough evidence to support this. In the United States, slides first gained popularity in the late 1960s when bright floral patterns and other vibrant, colorful aesthetics were adopted.

Both mules and slides can have any number of design aesthetics; they can have round or pointed toes, different silhouettes, and different materials. Mules were generally frilly and fashioned of satin or fur when they were solely indoor shoes. The marabou mule was a pink mule with short heels that Marilyn Monroe and Jane Russell made popular in their films in the 1950s.

While sandals are an open style of footwear that include straps that cross over the instep and run around the ankle to secure the sole to the wearer's foot. Heels can also be found on sandals. Although the line between sandals and other forms of footwear can occasionally be hazy, it is generally accepted that a sandal exposes all or most of the foot. Sandals are popular among people for a variety of reasons, including comfort in warm weather, cost-effectiveness, and fashion. In warmer climates or during warmer seasons, individuals typically wear sandals to keep their feet cool and dry. Wearing sandals may be a component of the regimen for treating such an infection, and the risk of getting athlete's foot is reduced than with enclosed shoes. The oldest sandals, as well as the earliest known pair of shoes of any kind, were found at Fort Rock Cave in Oregon, the U.S.; radiocarbon analysis of the sagebrush bark used to make them suggests that they date back at least 10,000 years. The word "sandal" is Greek in origin and is pronounced "v": sándalon.


Hits: 6749 | Leave a comment