Four of the Best: Men's Joggers for All-Day Styling
Whether you're working out, lounging around, or simply looking for a pair of comfy, versatile joggers to wear anywhere, there's no denying that joggers are here to stay.
Since the COVID pandemic and with the new work-from-home culture, we've seen a drastic shift in consumer behaviour and attitudes to fashion. Whilst joggers used to be worn for…you guessed it, jogging, they're the 2022 must-have item for those wanting to embrace the athleisure look – providing a fantastic level of all-day comfort and a staple fixture in any wardrobe.
So, why have we rediscovered our love for joggers? Well, they're super soft, tend to be made from super cosy, breathable fabrics and many now include cuffed hems, utility styling and tapered legs proving they can combine both style and function.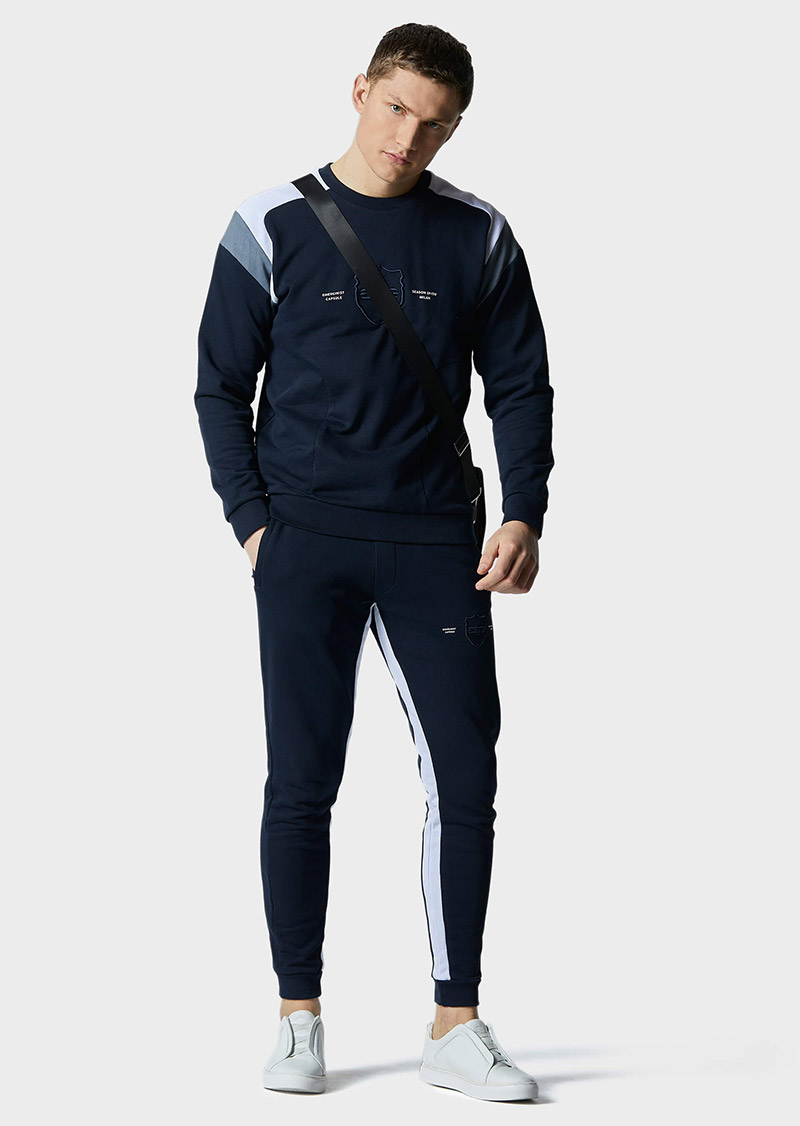 Here are some of our favourite joggers, brand new to 883 Police for Spring/Summer 2022.

Wynne Black Mens Joggers
The Wynne Joggers are a fantastic choice for the incoming spring and summer season with unique detailing such as branded taping running down the side seam, a versatile rear pocket along with drawstring waist.
Made from a premium 100% cotton cross loop with a 450 GSM weight, the fabric is soft, cosy whilst also being comfortable enough to wear all day long. The 100% cotton is moisture wicking, breathable and easy to care for and maintain.

Available in a range of sizes from Small to XXL and at only £55, they're an absolute steal, 883 Police also offers Student Beans Discounts 10% off 

Conway Marl Grey Jogger
A perfect shade for summer, the lightweight, breezy grey Conway Joggers should have a place in any man's wardrobe. With a simple yet sleek design, they're versatile enough to wear with t-shirts, gilets, in warmer or colder weather by dressing up or down.

They feature two side seam pockets and a rear pocket as well as drawstring waist cord and unmistakeable 883 Police branding running down the side of the leg. Crafted from a 100% cotton French terry, these joggers are moisture resistant, breathable, easy to wash and quick drying. A perfect addition to any summer wardrobe.

Blend Black Jogger
Featuring a utility-inspired look, these joggers are the must-have trousers for next season. Perfectly paired with gilets, jumpers and stylish tee's, pair with a simple pair of trainers to make the most of the off-duty vibes.
Offering a stylish, tactical look, these Blend Black Joggers are also perfect for those looking to make healthier and eco-friendly fashion choices. Crafted from high-quality 60% cotton, and 40% organic cotton, these joggers are created specifically from cotton recycled as both part of the production process or donated after use.

With a slim fit and two-side seam zipped pockets, rear pocket and side pocket where the distinguished PLCE branding appears. Available in a wide range of sizes and coming in at only £50, they're an ideal budget-friendly option.

Werner Navy Jogger
The Werner Jogger is the ultimate wardrobe staple for spring/summer. A super affordable option at only £45, the Werner jogger features a clean design with inside leg and outside leg panelling to complete the athleisure look.
Breathable, slightly stretchy and made for all-day wear, whilst still proving ample comfort – there'll be your new favourites! Featuring two side seam pockets, 883 Police branding on the thigh and drawcord waist. Plus, they're made from a premium 100% cotton French terry for super softness.
883 Police also offers Blue Light Card Discounts.


Hits: 1635 | Leave a comment