How to Achieve Both Form and Function When Choosing Athletic Wear
When choosing what to wear for a workout, a morning jog, or a game of basketball with friends, it's a given that you should pick clothing that maximizes your athletic performance. That said, there are benefits to choosing clothes that are stylish as well as appropriate for your chosen activity.
For one, looking smart in your athletic wear may get you in a good mood to exercise and help you feel confident and at ease in front of others. In many cases, paying attention to the look and fit of your athletic clothing can also improve the quality of your workout by making it easier for you to move freely.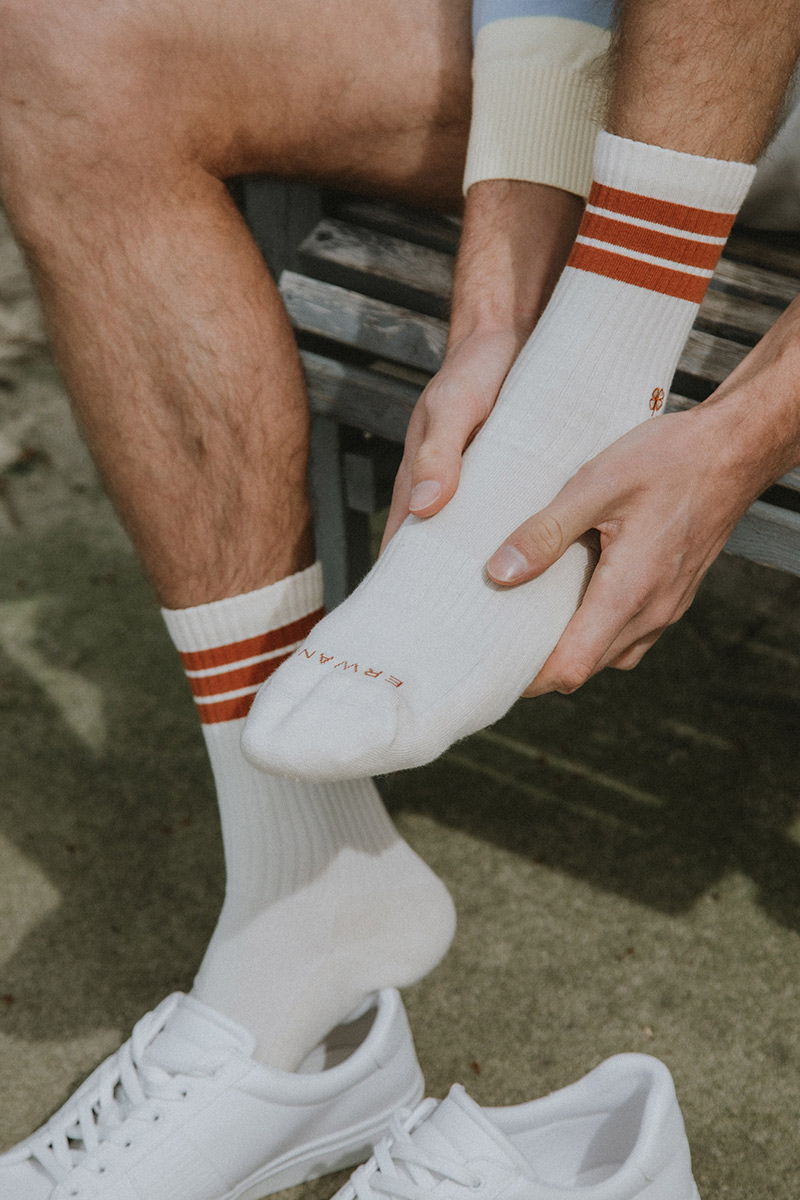 Given these benefits, what are the best ways to strike a balance between form and function when choosing athletic apparel? To answer that question, here are some useful tips on how you can style fashionable yet functional exercise outfits for your next trip to the gym, park, or court:

Choose a Color Palette for Your Athletic Apparel
Your primary goal for exercising may be to break a sweat, but that doesn't mean you have to look drab while doing so. Today's sports fashion circuit is full of colorful and interesting items to choose from. You can even take a leaf from the book of your favorite sports fashion icons and style your outfits with distinctive color palettes.

For example, try pairing a dominant color with its complement or counterpart on the color wheel. If you want a simple workout look that also pops, try pairing an orange tee with black shorts and navy-colored American made compression socks. You can also pay homage to your favorite athletic team by wearing a shirt, pants, and socks combo that's reminiscent of their team colors.

Buy Athletic Wear That Fits Your Body Perfectly
Fit is also an important factor to consider when choosing clothes that are both stylish and appropriate for athletic activities. When picking workout bottoms, for example, you'll want to avoid those with overly loose or long pant legs lest they cause you to trip or get caught in your exercise equipment.

It's not just an issue of being able to flatter your figure, although the best-fitting clothes will definitely do so. It's more about how well-fitting athletic clothes will allow you a full range of motion when you're exercising. Because your clothes won't get in your way, you can maintain optimal focus while completing your routine.

Wear Breathable and Moisture-Wicking Fabrics
If you're conscious about how your sweat makes you look when you're exercising in a public setting, it'll be a good move to wear breathable fabrics that also have moisture-wicking properties. Not only will these keep your body cool when you're exercising in a sweltering environment, but they'll also allow you to look fresh in front of other people. This, in turn, can provide you with the extra confidence that you need to pull off your workout.

Complete Your Look with Sporty Accessories
In terms of both your look and your athletic performance, it's a good idea to finish your outfit with athletic accessories. On top of looking sleek and up-to-the-minute, these will help you stay on track during your workout and get you properly focused on your gains.

Some great examples of accessories that you can take with you during your next workout are a smartwatch or fitness band, a quick-drying and well-fitting headband, weightlifting gloves, and wireless headphones or earbuds. If you want to stand out while you're exercising, don't be afraid to rock colorful and futuristic-looking accessories from your favorite brands.

Dress for the Season
Lastly, don't forget to choose your exercise clothes according to how appropriate they are for the weather. Just like ordinary outdoor wear or business casual wear, some athletic clothing items are best worn during specific seasons.

For instance, sleeveless tops and cycling shorts are the best options for looking both breezy and stylish in hot, humid weather. During the colder, windier months, you should go for a comfy hoodie and some eye-catching joggers. Let the season dictate what's stylish and conducive to wear for exercise, and you won't have a hard time getting into stride with your fitness goals.

Some Last Tips on Choosing the Coolest, Comfiest, and Most Effective Athletic Wear
Remember that choosing the right athletic clothes, both for their form and their function, is a matter of addressing your needs and your preferences. You don't have to feel pressured to look a certain way or spend on certain sporting brands just because everyone else is doing the same. Go for the clothes that best match your preferred sports activity and that resonate with your personal style.

When in doubt about the proper size, color, or type of fabric to get for your athletic clothes, don't be afraid to ask your local retailers or to do some research about what your fellow athletes like to wear. That'll be the ticket to unlocking form and function in your athletic wear and making your exercise regimen more productive and enjoyable.


Hits: 6379 | Leave a comment