How to Find and Purchase Vintage Clothes
Nothing beats getting your hands on an original designer piece. Putting on a vintage piece of clothing shows appreciation for fashion since clothes aren't created the same way they used to be. This is due to changes in trends, quality, and the general sensation of wearing something exceptional. Vintage shopping may be one of life's greatest pleasures for devoted fashion aficionados. On the other hand, shopping for antique clothing requires certain expertise, an eye, and genuine tolerance, which may be learned through time.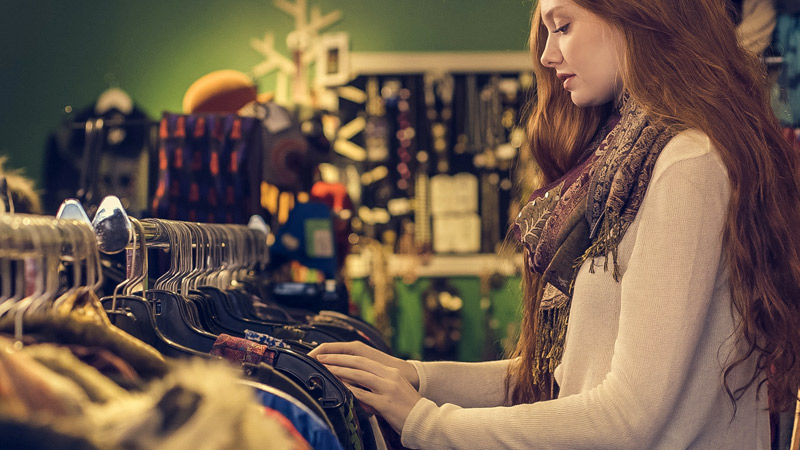 The Vintage Craze
The pandemic has given individual merchants much-deserved exposure, and demand for vintage attire and accessories has increased. Small companies relying on foot traffic have turned to resale sites and applications.
Shopping for antique accessories and apparel can be a terrific way to find one-of-a-kind stuff. You can also learn something about the historical past of the garments that your favorite companies create today.
A Complete Guide On How to Find and Buy Vintage Clothing
While there is a huge demand for vintage clothing, some people take advantage of the situation to defraud vintage aficionados like you. While some merchants are legitimate, others will just sell you outdated or deadstock items. Before making any online transactions, it would help to verify a seller's identity on Nuwber first. This will save you from falling into the clutches of an unscrupulous vendor.
If you're new to buying used items online, we've gathered a list of top recommendations, insider information, and professional guidance to get you started.
Feel Everything
The simplest approach to swiftly scan a warehouse or shop is to touch every item without looking, similar to flicking a stack of cards. Fabric is one of the most crucial aspects to consider when purchasing antique apparel. Before you buy anything, be sure you can touch it, or at the very least ask if they can email you an extra photo of what you want to buy online. If an item of clothing appears to be fading, coming apart, tugging, or breaking, it's best to stay away from it.
The Whole World Is a Vintage Shop
The first and most crucial rule of thumb is that you can buy anything anywhere today. So, if you have a colleague or a buddy who is usually dressed in the nicest vintage clothes in your city, ask them about the best vintage shops in your region. What if you don't know anybody who knows these fantastic antique stores? In that case, a little web investigation will almost certainly give you the answers you're looking for. Instagram and curated retail chains are excellent places to start looking. Sometimes the best shops stock accessories and clothing from several decades ago.
Always Prioritize Fit
When you come across an exquisite Donegal tweed blazer at a great deal at your local vintage shop, it is almost always difficult not to buy it. This happens even if it's clear that it's not exactly the perfect size for you. If a piece of clothing must be resized to fit your size, it's best to keep things practical and avoid making the purchase. Besides, you don't want your new item to start tearing apart or unraveling, so ensure it's still intact before you buy it.
Purchase Classic Pieces
A vintage shop can be a pleasant location to look at crazy-printed shirts and novelty jackets. Even so, it's usually a good idea to go with old-fashioned items. If you want a one-of-a-kind item, go for something that resembles a costume. If it resembles something from the Victorian times or the 1920s, the better. In fact, the item's value would be higher than you think because antique clothes were handcrafted rather than mass-produced like what we see today. You could also consider seeking timeless materials and styles that go nicely with your existing wardrobe.
Keep an Open Mind
Vintage stores, unlike retail shops that offer new apparel in every color and size, stock one-of-a-kind items. If you're looking for something specific, don't put all your hopes on antique shopping because you're less likely to get it. Instead, utilize a mood board for ideas and probably come up with some fantastic antique collections.
Hire a Tailor
If you fall in love with clothing that doesn't quite fit, keep in mind that antique goods can always be nipped and tucked to fit you perfectly. Furthermore, tailoring garments makes them unique, which is probably why you're buying vintage in the first place; nobody else has Levi's apparel fitted to their exact size and form. There are some objects from another age that just cannot be altered. Therefore, knowing your body size and curves is critical.
Quality Is Everything
Keep an eye out for details. A drop of stain may make or break a piece of garment, so inspect for spots before committing to anything. Besides stains, be careful to look for any damaged or missing elements. Zippers, buttons, clasps, and other fastenings on jewelry, buckles, and belts. You should invest in high-quality antique apparel only.
Pay Close Attention to Styling
The most significant error you can make when shopping for vintage clothing is trying to seem retro or antique. Consider how you'll dress the item while you stand in that vintage store, questioning if the outfit you're staring at is something you can pull off. Focus on the latest trends on the high street while dressing vintage. Make sure the item is well-fitting and has a pretty ageless silhouette. You want to be able to wear it with other items in your closet without drawing attention to the fact that it is decades old. You can also complete your look with vintage sunglasses, which are back on trend.
Try on Clothes to Avoid Spending Too Much Money
If you're new to vintage shopping, deciding where to begin might be difficult, especially in style and size. Try on handfuls of garments when you visit a vintage store. Furthermore, when it comes to antique buying, the size on the tag is essentially nothing. Again, if you want to minimize spending top money on well-known brands, do your best and find other lesser-known companies that provide comparable excellent quality. If you like the style, appearance, or design, you'll likely enjoy it.
Always inspect the soles of your shoes.
If you've ever purchased antique heels, you'll know that they're comfier than current heels. Most individuals find them comfortable since they have already been worn by someone else, allowing them to fit effortlessly. It is preferable to get new shoes rather than shoes that require replacement heels or heel tips.

Buying antique clothing will be a breeze if you do your homework and follow these suggestions. Make sure you're doing everything correctly, and you'll be on your way to finding incredible vintage apparel. All in all, you're most likely doing it for the love of fashion and classics, so respect your gut and do you!


Hits: 7230 | Leave a comment