Makita Batteries: Recharge Power Tools On The Go
As you probably know, choosing a good power tool battery is not easy given the wide variety of Makita batteries on the market. For Makita's 125mm portable grinder, for example, compatibility is plentiful, but pricing and performance criteria for compatible batteries remain to be seen.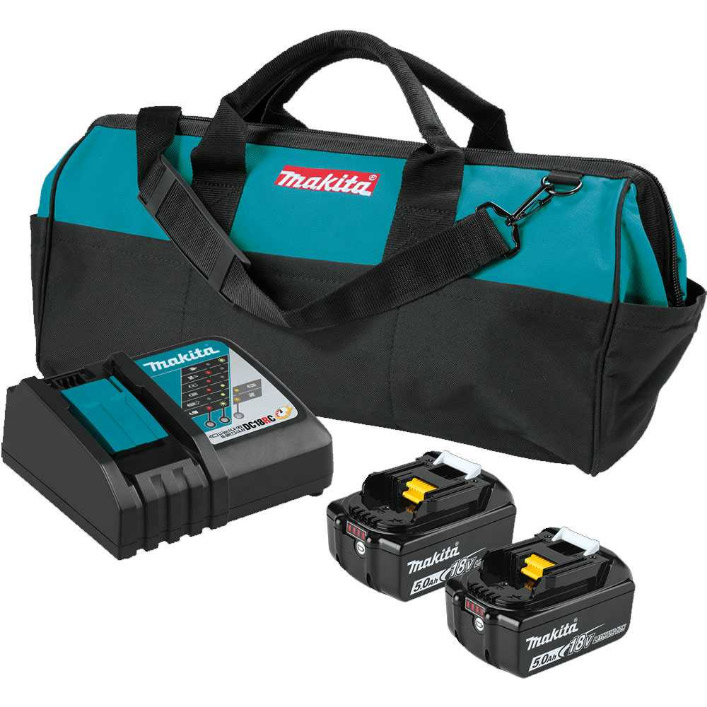 In addition, Makita offers several types of batteries compatible with the same charger and with several types of devices. And in this article, we will look at some of them.
Power Tool Batteries
So, before choosing a Makita battery and charger for a portable power tool, you should already know that there are three types of batteries:
Ni-Cd battery — these are cheap Makita batteries that function well but do not hold a charge for long.
Lithium-ion batteries are currently some of the best options for a tool that uses both a Makita 18v battery and a Makita 12v battery due to their lightness and high capacity.
Ni-Mh battery for its part is rare. We can say that this is an improved version of the Ni-Cd battery.
The intensity of the battery (amperage hour or Ah)
We refer to the term intensity when we talk about the amperage hour of a battery. The amperage here refers to the capacity of the battery to hold its charge and also to the duration at which it recharges. You should know that the higher the amperage of the battery, the longer its autonomy. If you want a battery that you can use for hours, choose the one with the highest Ah rating.
Battery strength (Volt)
The voltage of a battery is considered its strength. The higher the voltage in effect, the more powerful the device is powered by the battery. However, the battery voltage associated with a power tool should always correspond to the voltage indicated by the manufacturer of the device. Otherwise, you risk damaging both the device and the battery.


Hits: 4145 | Leave a comment