Plus-Size Maxi Dress Buying and Wearing Tips
Now that winter is behind us and the weather is starting to warm up in the lead-up to summer, you're probably keen to go through your closet and start pulling out your lighter clothing for the months ahead. This is a great time to consider buying some fashionable new maxi dresses, particularly if your wardrobe is lacking.
These types of outfits are comfortable and can work well in the in-between weather when paired with a jacket and then worn alone in summer to beat the heat. They work nicely whether dressed up or down and can be utilized in numerous situations.
If you're a plus-size lady, maxi dresses may turn out to be a wardrobe staple for you and something you want to buy more of sooner rather than later. However, it does pay to know some tips for getting the right garments for you and how to wear them effectively.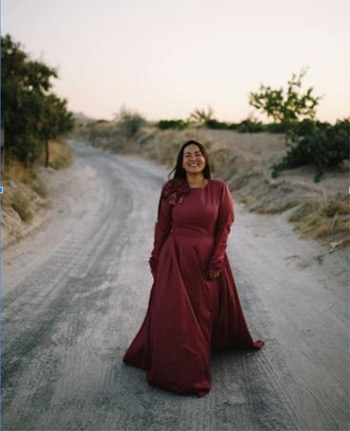 Go Long
If you're going to buy a maxi dress, it's a good idea to go super long with your length choice to give you the most flattering silhouette possible. While you don't want your quality plus-size clothing to drag on the ground and get dirty, you will likely find that you appreciate the effect the most if the maxi dresses you buy graze your toes. These tend to be the most flattering option for plus-sized ladies and petite ones, too.
Stick with Finer Patterns
Next, you might like to choose maxi dresses for your wardrobe that are fun with some cute or bold patterns to liven the outfit up. If so, it's best to avoid horizontal blocking and stripes plus large prints, as these can add volume to the look of your body where you may be trying to create more of a minimal visual perception. Maxis with vertical patterns or finer, smaller prints are better choices for many bigger women.
Choose Darker Shades for a Slimming Effect
Another tip for this dress type is to consider darker shades if you want to get a slimming effect. Clothes created in solid, dark shades such as black, navy, maroon, charcoal, and forest green can give you an overall more streamlined look. If you like two-tone options, this can work well, too. Choose dresses in two block colors, with the dark one on the area you want to detract attention away from and the lighter part highlighting your best assets.
For instance, if you're a pear shape, you want to put the darker hues on your lower half and lighter up top. On the other hand, apple-shaped women will invert this choice, while hourglass or rectangle-shaped ladies will want a deeper band of color across their middle to bring attention to their slimmer waist or to create one, since most maxi dresses are quite loose to start with.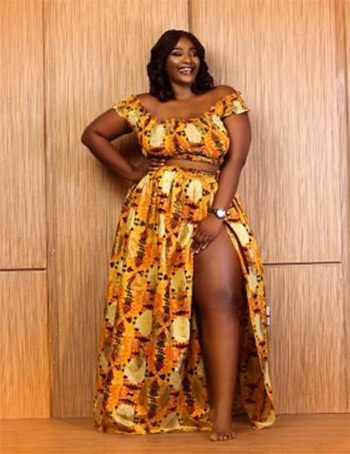 Focus on Dresses Made from Nicely Flowing Fabrics
Fabric choice is crucial, too. To not just feel comfortable but also look your best, it pays to purchase maxi dresses made from nicely flowing fabrics that will skim over your curves and flatter them to suit your shape. Such flow typically comes from materials such as Georgette, chiffon, or soft jersey options, but anything that flows loosely over your waist, hips, and thighs should work well.


Hits: 7526 | Leave a comment