Conquer the heat with the summer collection by Sleeper
Ah, spring, what a beautiful season! Everything is blooming, the air becomes warmer, and summer is just around the corner! And this means that the time came to check on your wardrobe – maybe you need to add something new? Well, if you are thinking about refreshing your clothes, you should look into the new summer collection by Sleeper.
The Ukrainian brand with an intriguing name Sleeper was launched in 2014 by two friends and young entrepreneurs Kate Zubarieva and Asya Varetsa. They decided to turn the world of fashion upside down by creating a not-so-sleepwear – loungewear that can be worn both at home and to the office. Their success has become so huge, that their designs are appreciated all over the world and are worn by celebrities from Rihanna to Millie Bobby Brown and Emma Roberts. They started by introducing only black and white pajamas, and now they have launched a bunch of other capsules, like the Bridal collection, party collection, and Summer Market. One of the main reasons to check on this brand is its versatility. They have clothes for any occasion, as well as of different designs, sizes, and fits. Besides, many of the items can be incorporated into your usual wardrobe. Simply take the lounge suit and mix-and-match it with your favorite pair of jeans or a warm sweater. And this goes to any collection, so the launch of the Summer Market capsule is promising too.
Sleeper dresses – a perfect savior from the summer heat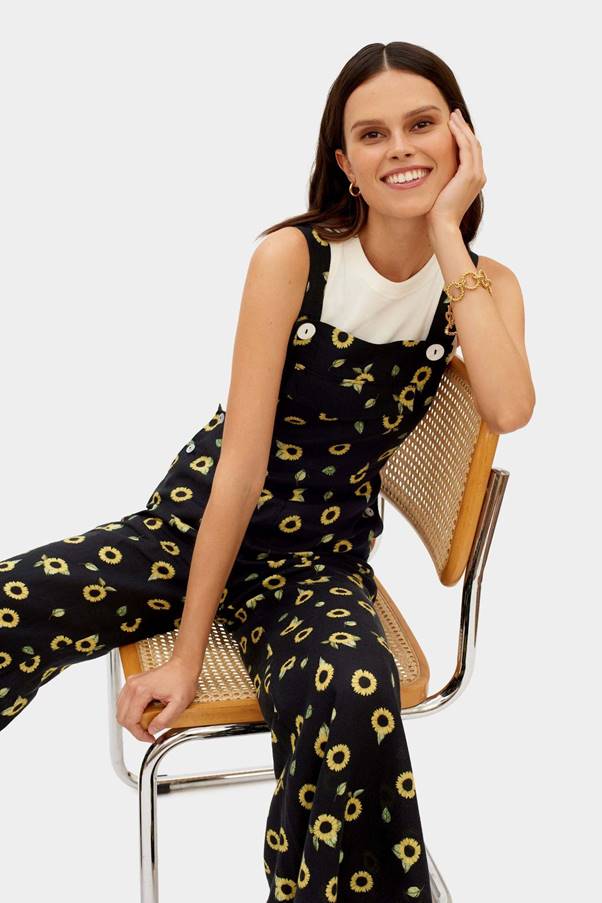 Source: https://the-sleeper.com/en/collection/summer-market-en/
Sleeper has been doing an amazing job designing numerous versatile clothing lines. So it's no surprise that there recently has been an introduction of an astounding summer collection by Sleeper. There is everything for everyone here: from distinguished and comfortable swimsuits to linen jumpsuits and lounge suits. However, Sleeper has also not forgotten to include several dresses in the collection too:
1. Want to spend a cloudless summer day laying on the grass with your friends or your loved ones? Then, a Picnic linen dress should be your first choice! And if you love variety, don't forget to check out all the patterns, as this design comes in polka dot, pansies, and pink Vichy too.
2. Another option for the summer princesses is the Belle linen dress. A stretch bodice and lantern sleeves of the dress will highlight the most gorgeous natural features and add tenderness and femininity to your look.
3. If you love to feel the summer breeze on your skin, then the Loungewear Sleeper dresses will catch your eye. Besides, coming in all the fun colors and possibilities of wearing combinations, this dress will be an impressive addition to your closet.
4. Sleeper has also introduced two new lengthy options – Midi and Maxi Briggite linen dresses. Originated in a classic leisure design, these options also have fun details such as matching belts and puffed sleeves.
5. And let's not forget about their all-time classic – the Atlanta design, the most favorite one in the modern world of fashionistas.
For Pants, Shorts, and Suits Lovers
As we have mentioned before, even in its summer collection, Sleeper has not abanded their tradition of including a lounge suit here and there. And the best thing is, this capsule is especially filled with a variety of options. It's just impossible to not find anything for your taste.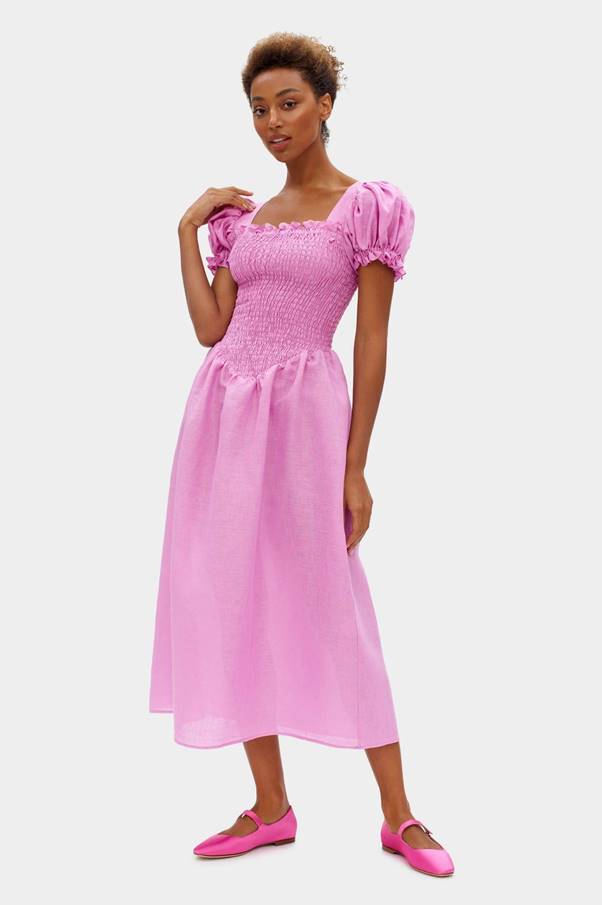 Source: https://the-sleeper.com/en/collection/summer-market-en/
Just look at the Baccara linen jumpsuit, for example. What's more, fun that the wide flared legs and crossover back straps, almost immediately send your vibes back to '70? That's right – nothing, except for this design in a sunflower print. However, if you are not a fan of flowers, you can also choose to buy this jumpsuit in lavender, mint, or blue Vichy. Another fun set, introduced into the summer clothing line, is an Atlanta dress. Billowing sleeves and a shirred bodice – a perfect combination to underline your natural elegance and versatility. However, if you'd like to have something more casual, look into Sleeper's regular linen lounge suits. This one allows you to look effortlessly stylish and feel relaxed no matter where you decide to spend your hot summer days. In another option, you can choose a Rumba design with a long-sleeved shirt and ankle-length trousers. This suit is distinguished by its relaxed form yet playful styling because of the tie-front top, puffed sleeves, and ruffled trimmings on the trousers.
Besides all the different variations of a linen jumpsuit and lounge suit, this Sleeper collection also includes colorful Ariel swimsuits and bikini sets with ruffles, opera bikini sets that also come with shorts, satin, and silk flats, as well as some unisex linen pajama sets with either shorts or trousers.
Real Talk: Price-to-Quality Comparison
When you first visit Sleeper's website, you may think that the items are a bit pricey there. However, it's not that Sleeper has set too high, it's just that they offer a money-worth quality. They only use high-quality materials, that are defined by their perfect breathability. All pieces are hand-sewn by the most qualified seamstresses, who check every stitch to make sure everything's in place. That's why their dresses and pajama sets fit so perfectly. It's also a reason behind such long durability of their clothes.

The fact that you can wear their pajama shirts and lounge suit pants with almost anything in your day-to-day wardrobe is also an important factor to notice. When you buy from Sleeper you are not only investing in your uniqueness –  you are also choosing self-expression and a chance for versatility in style. And don't forget that Sleeper is also a brand of an idea. An idea of comfort in style, and style in comfort. With this brand, you can be effortlessly stunning no matter where you go –  to the office, to a brunch date, or just to stay over at your friend's house. And that's why Sleeper is worth all the money.


Hits: 608 | Leave a comment