Thrifty Parent: 6 Clever Ways to Keep Your Kids Stylish
Is your kid obsessed with fashion like you are? Or are they constantly wearing the same clothes day in and day out? It's time for them to step up their game! Here are six creative ways to update your child's wardrobe and turn them into stylish kids.
Ask for their opinion
When you have a fashion-conscious kid, it's natural to assume they have opinions on which outfits look good on them. Don't just take your child's word for it! Ask them how they feel about different combinations or pieces of clothing to create their style guide. By doing this, you're encouraging your kid to develop their style and reflect on how they feel about various outfits.
Let them express themselves
Buying your child an entire outfit for the first time is a great way to get them started, but it's unnecessary. Instead of shopping for one item at a time, get them involved in decisions that go beyond the basics, like choosing their jewelry, shoes, and accessories. Get them to draw a picture of their dream outfit, then use that as inspiration when you go shopping together! Your child will imagine various outfits they may like, encouraging their creativity.
Make an outfit out of their old clothes
Old clothes are a designer's best friend! Here's the best part about having an active kid: They're always moving about and are constantly wearing new looks! Turn them into fashion geniuses by using thrift store clothes! You'll need to combine several clothes with contrasting elements to make this work. For example, your child could wear a black shirt with white jeans, paired with red and white sneakers. These are a few simple pieces that can be mixed and matched to create dozens of outfits and upcycle clothes.
Add One or More Accessories
If you're looking to add just one accessory to your kid's wardrobe, try a headband. They take up very little space in a kid's backpack so that you can stow them quickly and easily. However, if you have time on your side, pick up three different headbands! That way, they'll never run out of ways to keep their bangs in check.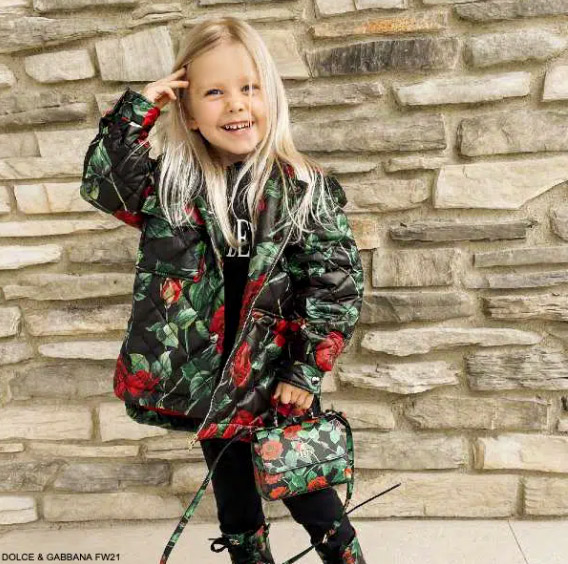 Get them a Unique Bag to match their Outfit
Bags are an excellent way for your kids to make their wardrobe statement. Take this opportunity to add something trendy that doesn't scream "old school teenager!" The more unique the bag, the better. A clear bag with graffiti-inspired designs and bright color combinations is a fun, artistic choice for most people.

Collaborate with your child on their bags, and pick one that's stylish and practical. It will become their new favorite accessory, and it'll look great on every occasion! Visit Kiddietotes.com and get your child an exciting bag that matches their personality.

Buy Your Child a Fashionable Watch
A stylish watch is a great way to encourage your kid's sense of fashion and sophistication. In today's youth culture, watches are an essential accessory because they give off an air of maturity when worn.
Watches also allow your kid to learn how to tell time! These are some of the best things you can give your child to encourage their sense of fashion and independence.

To start your kids on the path to fashion greatness, involve your kids in most of these decisions, but that's half the fun! Getting them involved will make them feel more like adults and encourage them to wear their style choices with pride.
It is a great way to build self-confidence and introduce your kids to unique hobbies like fashion. By following these great ideas, your child will be a bona fide fashionista in no time, and you'll be the coolest parent in town!


Hits: 1770 | Leave a comment