6 Events and Occasions Perfect for Custom Socks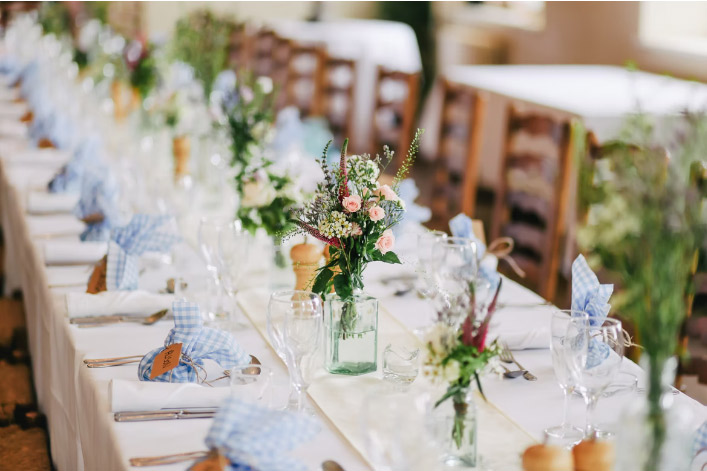 Many orders are placed for custom socks for business, but there are numerous events and occasions when these socks can be proudly worn. If you're trying to find times to wear your custom socks, these six events are a great opportunity.
6 Events and Occasions to Wear Custom Socks
1. Holidays
Holiday socks are a mainstay in modern culture. You'll see people wearing socks specially designed for every holiday, including Christmas, Valentine's Day and many others. Of course, the holiday can change based on the culture and holiday chosen.
The nice part about ordering custom socks is that you can also include your own:
· Logos
· Colors
· Images
· Sayings
Customization is one of the best ways to celebrate a big holiday because you can truly make it your own.
You can even have custom socks created for the entire family if you want.
2. Weddings
Weddings are a great time for some custom gear. Socks are a good option, and there are many times when the groomsmen will wear these socks. For example, one wedding that we were a part of included all of the people chosen as groomsmen wearing custom socks with the groom's favorite sports team on them.
Sure, the socks were a bit quirky and different, but they were a major part of introducing the groom.
Wedding or any parties where you need to add something special are great occasions for custom socks.
3. Employee Gift Bags
Employees are a business's largest form of marketing. When gift bags are given out, they do a few things:
· Build appreciation in employees
· Aid in building stronger teams
Businesses can also reduce their taxes by writing off these sock purchases. Employees who have pride in their workplace and appreciate their employers are loyal employees. A loyal employee is likely to continue working for your business and promote it any time that they can.
So, if you own a business and want to give away gift bags, adding in custom socks is a good idea.
4. Career Fairs
Career fairs may not seem like a time to wear custom socks, but you would be very wrong. Many companies are using career fairs as an opportunity to promote their business and build their brand.
For example, when a potential employee goes to a career fair and is interested in a company, socks will provide a constant reminder of the business. Even if the person doesn't end up working for the company, the socks will:
· Promote the business every time they're worn
· Work to improve their branding
And if the person that owns the socks ever needs a product or service in your industry, there's a good chance that this branding effort will lead them right to your business.
5. Merch Giveaways
Merchandise giveaways are some of the most popular in the business world. We see companies giving away merch for everything, from attending one of their events to promoting products.
For example, when Blizzard holds their annual BlizzCon, they'll often have merch giveaways.
Why?
Promotion. They'll offer t-shirts and other gear that people will wear and, in turn, promote whatever big game or expansion the company is announcing. You'll also find times when people can win the merchandise, such as social media promotions or something similar.
6. Birthday Parties
Are you or someone you know turning a year older? If so, you may want to consider socks for the occasion. You may not want to buy custom socks for every birthday, but they're a good option if you or the person is turning a milestone age, such as:

· 50

· 60

· 70

· 80

· 90

· Etc.

Of course, these are just mere recommendations and not set in stone. For example, you can purchase socks for a child's first birthday if you wish, but the socks are very unlikely to fit the baby. Often, socks are a good gag gift and can include funny sayings or logos on them.

Custom socks have become far more accessible in recent years as many manufacturers started offering their items to consumers online. In the past, you had to purchase thousands of socks to make a custom order.

Now, you can purchase custom socks in low quantities for any event or occasion.


Hits: 6985 | Leave a comment